Inside Parsons' deal for OGSystems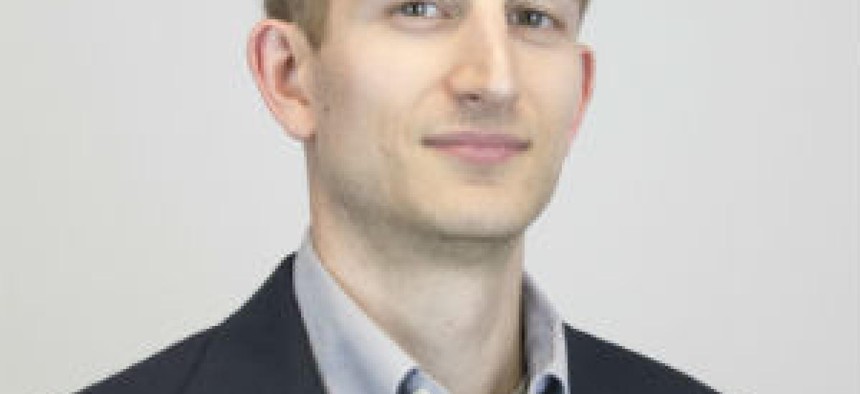 Parsons Corp. seems to have a knack for moving on its acquisitions in the government market quickly with this week's deal for Chantilly, Virginia-based OGSystems as the latest example; it's the third deal in the past 14 months to be exact.
In this instance, defense technology outfit OGSystems sees its new Pasadena, California-headquartered owner as the "exact right home" for itself after 14 years of independence and in fact did not go to anyone else to get acquired, co-founder and CEO Garrett Pagon said in an interview Wednesday.
"We didn't do a process, we just went straight to Parsons because we've worked with them for the last year and really knew what their fit was going to be and that they weren't going to change anything about our speed and our focus and that innovative mentality," Pagon told me.
"We've got like-minded cultures. They're basically OGSystems, just 10 times bigger in the way they operate and the way they have a real personal touch and personal feel," he said.
From the Parsons perspective, this move furthers the global engineering and professional services company's push to take on large-scale, complex projects with convergence between the digital and physical domains in areas like defense, security, intelligence and infrastructure.
That effort has included last May's acquisition of Polaris Alpha to add cybersecurity, space and electromagnetic spectrum capabilities with defense and intelligence agencies. Cyber and space in particular have been among the most sought-after technology areas in the recent robust merger-and-acquisition activity in the federal market.
Carey Smith, Parsons' chief operating officer, said OGSystems fits into that strategy particularly with its geospatial intelligence offerings and "PeARL" family of sensors that include video processing and other similar technologies.
That geospatial capability is now in-house and was an "additional competency we needed," she said, whereas prior to the acquisition Parsons would have to "buy it from somebody else at a different company."
"Whether you're talking about multi-domain command-and-control on the defense and intelligence side of the house, or you're looking at a smart city on the infrastructure side of the house, geospatial competencies are key," Smith said.
"If you take their geospatial intelligence for example, and you couple it with our signal intelligence, open systems intelligence and other intelligence areas, we're now able to offer multi-level intelligence fusion."
For instance, OGSystems brings to Parsons an added footprint with the National Geospatial-Intelligence Agency:, which creates maps and other imagery products for the intelligence community and other federal partners.
Like other agencies, one of NGA's main challenges in its mission is analysts having a lot of data to work with but not much in the way of actionable intelligence. Smith said OGSystems also adds new artificial intelligence-driven competencies to Parsons' portfolio.
Joining forces with Parsons also accelerates OGSystems' growth strategy by adding new customers such as the Navy, Air Force and Army, Pagon said. Their 400 employees include software and systems engineers, threat data analysts and cloud computing architects.
Another aspect of Parsons that Pagon liked: Their focus on research-and-development he characterized as "times twenty."
As a part of Parsons though, he said OGSystems' mandate remains the same.
"You guys keep doing what you doing in terms of taking risks and building stuff based on the things that you've seen the customer have a need for," he said.