Government's reputation as a reliable partner gets battered by the shutdown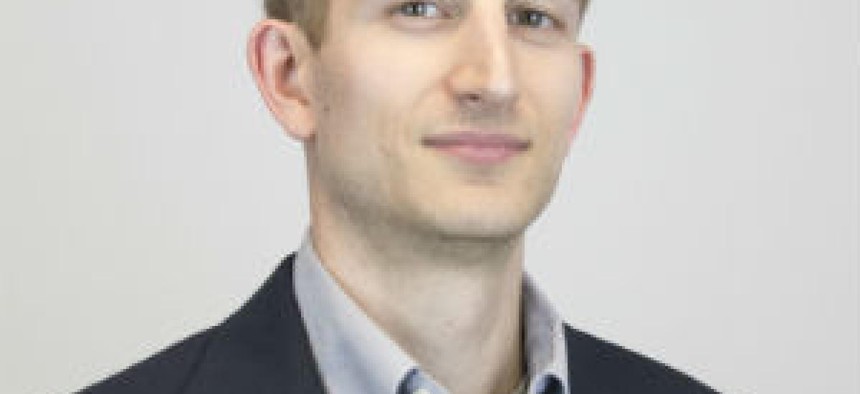 An underlying notion of the government market has long been its stability and reliability. But even if it's over for now, this shutdown brings that notion into some question.
Big storm clouds loom over the government ecosystem as the current partial shutdown seems to be near an end just as it finished week number five, or over two pay periods.
Even with the announcement on Friday afternoon of a deal to re-open closed agencies for three weeks.
Stop-work orders from agencies to contractors have piled up. So have unpaid invoices for contract work done before the shutdown. So have unpaid invoices for contract work since the shutdown started on contracts that are funded. Civilian employees that usually process those payments have been on furlough.
Contractors of all shapes and sizes took revenue and cash flow hits, especially small businesses that might find themselves asking existential questions. Tens of thousands of contractor employees have been laid off. Today's and tomorrow's workforce may also increasingly reconsider whether the federal ecosystem is a good place to be in the current political climate and see commercial competitors for talent as more attractive.
So what has happened to the notion that the government is a reliable partner for business, and a stable customer that usually pays for things in a timely fashion?
"This shutdown has managed to turn that absolutely on its head," Neil Bradley, executive vice president and chief policy officer for the U.S. Chamber of Commerce, said on a call with reporters Thursday co-hosted with trade group Professional Services Council.
It is not for lack of desire to do business with the federal government given its size, scale and wide diversity of purchases. But in a landscape of divided and polarized political leadership for the next two years and this now-record shutdown, Bradley said the U.S. Chamber is "hearing concerns that this will become the norm and (businesses are) trying to figure out how they plan."
"Do they have to plan in the sense that now they have to take their business in a different direction to hedge against the risk of future government shutdowns?," Bradley said. "I don't know that businesses we've talked to have any great answers to those questions yet, but they're definitely asking them and that in and of itself is a huge distraction and deterrence from them providing the quality goods and services that we want at a good fair price for taxpayers."
As Bradley pointed out, one of the main attractions to working with or for the federal government in any capacity was its relative stability. That benefit was "maybe sometimes even different from the private sector: the low risk," he said.
That heightened risk is an intangible cost of the current shutdown to consider along with the tangible costs. Based on Bloomberg Government data, the U.S. Chamber estimates $2.3 billion in contract work for small businesses around the country has been held up due to the shutdown.
Many of those contractors "aren't getting paid and in many cases will never get paid," Bradley said.
"Now folks have no real sense that they can rely on the government to be an appropriate partner that pays its bills on time and keeps the doors open. And this could have consequences for years or even decades to come," Bradley added.
"The government is usually very good at paying invoices, and right now they're not," PSC CEO David Berteau said on the call. "We have companies that have invoices going back to October or November. They haven't been paid, and they just don't have the cash flow reserves to sustain that."
Recall also that Bloomberg Government estimated $200 million in contract obligations per day are at risk. That adds up to roughly $1.5 billion per week, and hence near $7.5 billion so far.
While on the large end of the scale spectrum, the publicly-traded and now $6.5-billion revenue Science Applications International Corp. is a helpful allegory to understand what contractors are facing and what they are doing right now. Half of its revenue is from defense agencies, 30 percent in civilian and 15-18 percent in intelligence.
At an event hosted by Defense One in Washington Wednesday, CEO Tony Moraco said the company has $100 million in unpaid invoices because of the shutdown. SAIC disclosed at its Jan. 7 investor day that it is seeing a nearly $10 million revenue hit per week.
Nearly 5 percent of SAIC's workforce, or more than 1,000 in all, are affected by the shutdown. Moraco said the company is extending those employees' administrative leave and encouraging some to take paid vacation.
"That allows us to maintain and retain the staff. We're in a very competitive workforce environment, so retention's critical, so we see that as a critical investment to take care of the staff," he said.
Smaller firms are another story and have a sympathetic voice in Moraco. While not aware of any subcontractors having to lay off workers, Moraco said SAIC has "been cautious and conscious of bills and pay, so we're current on invoices to our supplier base, so we're trying to make sure we're on top of that so there's really not a big impact on that end."
"We'll likely see more requests to help cover some of that from the smaller companies over time," Moraco added.
Agencies currently closed for business awarded $29 billion in contracts to 41,107 small businesses in the 2018 fiscal year, according to the Chamber and Bloomberg analysis. Bradley said one-third of those small businesses have no rainy day fund to navigate periods with no cash coming in.
But even if the funds are there for the work, payments are not going to the contractors and that creates a cash crunch for small businesses and even some in the middle tier.
Some market analysts have suggested to me this potential option for small businesses in that crunch: look to get acquired by a larger firm given that some have contracts a buyer would want.
Back to the concept of risk in the federal ecosystem: that could accelerate over the next few months given the current landscape of divided government. On the call, Berteau gave two key items to watch. First, the current U.S. debt ceiling expires on March 1 and a new borrowing cap has to be negotiated.
After that come the budget negotiations for fiscal year 2020, which starts Oct. 1. No deal equals a return to spending caps put in place by the 2011 Budget Control Act, which means sequestration. The debt ceiling and budget talks both are issues "even larger than the shutdown itself," Berteau said.