Inside Hitachi's deal for REAN Cloud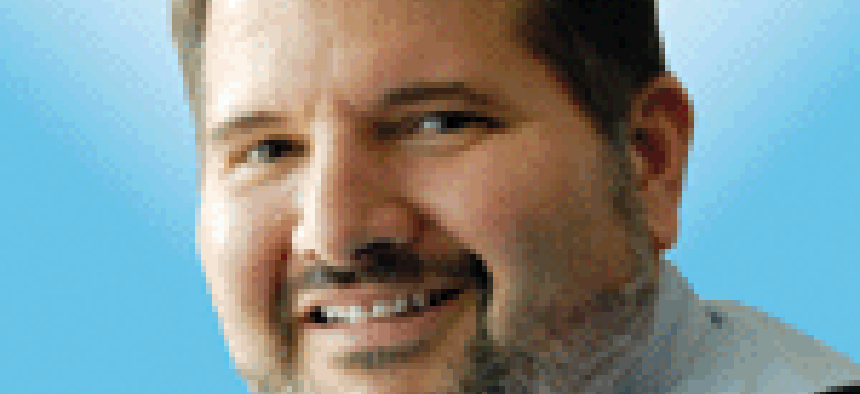 Hitachi Vantara has completed its acquisition of systems integrator REAN Cloud and has pulled the latter's government contracts into its federal business.
The addition means that Hitachi Vantara Federal will be able to offer data solutions that cover on-premise, hybrid and public cloud deployments.
REAN coming into the fold is part of an evolution for Hitachi Vantara Federal that began in 2017, said Dave Turner, CEO of Hitachi Vantara Federal.
"We've been on a journey to provide end-to-end data services," he said. That journey included the building of a call center in Englewood, Colorado to support U.S. customers. Hitachi Vantara Federal also acquired the government services business of Brocade -- including the classified portion -- when Brocade was acquired by Broadcom.
"So we had the data storage piece (legacy Hitachi) and we added the network services capabilities (Brocade) and we have software and analytics," he said. "With REAN Cloud, we've added the public cloud capability."
The company wants to be the "trusted adviser no matter where the customer wants to keep their data," Turner said.
With the legacy Hitachi products, Turner's business can offer on-premise data solutions. Brocade gives it the tools and services to help companies manage their hybrid cloud infrastructure which includes on-premise and public cloud components. REAN was the missing piece needed to manage public cloud implementations, according to Turner.
"We have many customers who have been with us for over a decade," Turner said. "Now we can sit down and offer them a cloud option and that makes us a more reliable and long term partner."
One big challenge all businesses face in the federal market is to stay relevant with customers. "This was an important step for us to do that," Turner said.
Hitachi Vantara Federal saw REAN as the best choice because it is more than an IT services company.
"They have intellectual property for data migration and data management," Turner said. "IT services can become a commodity in the federal space and we wanted something to differentiate us and their platform really does that."
The software platform has the tools to help facilitate the migration of data and applications as well as the tools for continuing management of applications and data once they are in the public cloud, he said.
Those tools helped REAN win a large contract with the U.S. Transportation Command, which ran into trouble because of how Transcom awarded the contract through an Other Transaction Authority. A successful protest by Oracle led to the contract being nixed entirely.
But that controversy had little to do with the REAN's offerings. In fact, REAN brings six cloud contracts to Hitachi Vantara Federal. Turner declined to name those customers but they include defense, intelligence and civilian agencies.
The addition of REAN opens up new avenues of opportunity for Hitachi and will allow it to pursue new opportunities.
"We see three pieces – private on premise storage, hybrid cloud and public cloud," Turner said. "Government customers want that experience across the board. And we are one of the few that can provide all three."
Hitachi Vantara will continue to look for acquisitions but they aren't a high priority for Turner. Focus is.
"If you look at the pipeline of opportunities, it is very easy to get overwhelmed," he said. "We are going to work with REAN team and apply our rigor and get focused on picking the right opportunities."