In a hot M&A market, are there enough sellers?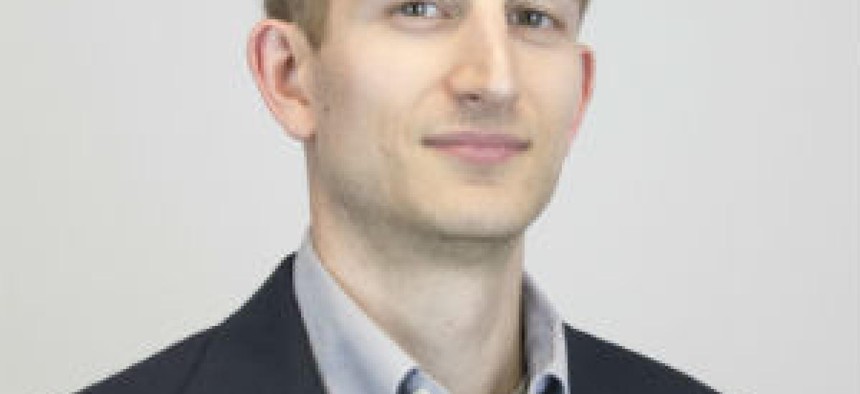 The main ingredients of an upturn in federal budgets and general economic optimism among others have spurred a run of government megadeals and other relatively smaller but still sizeable transactions this year.
But is there enough supply of sellers in the market for that run to continue, despite all of the activity?
The desire for scale has emerged as one clear thesis from the deal making this year by the large public defense and government services companies along with moves by middle-tier contractors to bulk up through acquisitions of their own.
And that desire is driven in part by growing budgets -- particularly in defense and IT modernization -- along with how agencies are consolidating technology contracts into larger procurements. Under the notion of scale, companies can spread their resources across a wide base and position better for bigger awards.
Given the current market dynamics, a four-member panel of government market investment bankers at a conference hosted by Morrison & Foerster Thursday agreed that both seen and unseen deal activity is continuing. Acquirers, including private equity firms with cash to deploy, are looking hard for opportunities to buy, they said.
But some of those panelists at the event in McLean, Virginia, said deal volume could stay flat or down slightly this year due to an imbalance in the supply of targets and high demand from buyers, the largest of which remain selective.
"Some of the bigger strategics have been hunting elephants," said Greg Van Beuren, managing director of Houlihan Lokey's aerospace, defense and government services group.

Another dynamic played out during a "very heightened bidding season" over the summer that is not as visible, he said.
"A lot of sellers were thinking about the potential that their business is going to look very different in Q4 or Q1 of next year, and so we saw that supply side of the equation in the summer time simmer down a little bit," Van Beuren said.
Bob Kipps, managing director at KippsDeSanto & Co., said that while this year was dominated by the headline-grabbing larger deals, 2017 "saw a spike in smaller deal activity."
The notion of scale that is driving megdeals will continue, Kipps said. "It's sort of a self-fulfilling prophecy" that is "subject to the supply of candidates."
Chris Oliver, managing director for DCS Advisory, characterized the current M&A landscape as "definitely a seller's market" partly given the high valuations they can command given budget growth and access to buyers like private equity have to capital.
"It's just a matter of people coming to grips" of deciding whether it is the right time to sell given "opportunistic forces in the market," Oliver said.
Jean Stack, managing director for Robert W. Baird & Co.'s government services practice, offered a slightly different prediction for the rest of this year of "flattish" to some growth in volume.
But sellers are taking their time to see how things play out. "Companies are moving into next year and saying 'I'm going to wait to sell my business until I've got the momentum and strength of my backlog and contract wins under my belt,'" Stack said. "What I think that means is that next year is going to be the most active market we've had into a long time."