Impact of L3-Harris combo ripples far and wide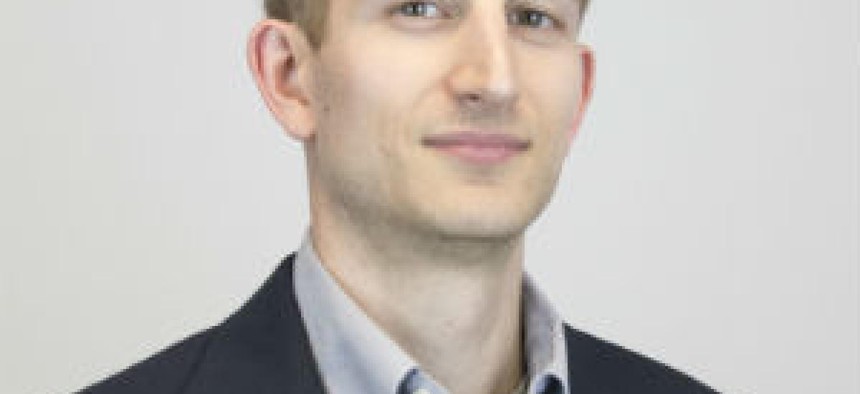 Sunday's news that L3 Technologies and Harris Corp. are merging to become the defense industry's "sixth prime" -- and fulfill L3 CEO Chris Kubasik's goal for his company -- has sent and will continue to send ripples throughout the entire government market for some time.
This latest and now record-setting example (it is the defense industry's largest-ever merger) of how newfound budget certainty and increases in defense funding are driving contractors of all shapes and sizes to add scale through mergers and acquisitions in hopes of being better-positioned to bid on larger, longer-term and more complex contracts.
That push for size has especially held true for the government IT, systems integration and professional services landscape in recent years with the same notion of what added scale can offer.
Analysts and market watchers say those players also have to consider the impacts of megadeals in technology areas where the platform makers, plus the systems integrators and services providers all are vying for a piece of a growing funding pie for defense and technology modernization.
Chris Meissner, an Avascent principal who specializes in public sector IT, cautioned that the L3-Harris deal's implications for government services companies are yet to fully manifest themselves given it is only day one post-announcement, but there is some convergence for those players to think through in terms of the partnering and competitive landscape.
"One thing that does come to mind is areas where these product or technology companies are focusing are also areas where the IT and systems companies are focusing," Meissner told me. "It is relevant to IT services in so far as they're looking to move up the value chain from enterprise systems to more mission-oriented systems."
Under that mission systems umbrella are items like satellite networks and ground control systems along with multi-domain command-and-control platforms, Meissner said. 
Through M&A and overall repositioning efforts, government IT companies and those like-minded units of larger aerospace-and-defense primes have increasingly sought more solutions-oriented work centered around complex technology integration jobs.
General Dynamics through its CSRA buy, along with IT and services companies like Leidos in its 2016 merger with Lockheed Martin's IS&GS services arm and more recently Science Applications International Corp. with its Engility deal have used M&A as a main tool to accelerate that movement and position for short-term defense and IT modernization spending growth plus areas less susceptible to budget downturns.
Northrop Grumman scaled up its space and missile defense footprints through the June acquisition of Orbital ATK, while Harris itself bulked up in electronic warfare and other high-end defense technologies through the Exelis purchase three years ago.
In a Monday research note for clients, Bloomberg Intelligence's aerospace analyst Douglas Rothacker wrote the L3-Harris combination strengthens footprints in notable areas of unmanned systems, pilot training, electronic warfare and avionics systems among others.
Those are "all key areas of budget-prioritization and broader market growth. Space is expected to be a key area of expansion, highlighted by the recent Northrop acquisition of Orbital ATK," Rothacker wrote.
For many of the pure-play government IT firms, Technology Business Research analyst Joey Cresta said the L-3 Harris transaction's effects will not be significantly felt, but businesses that operate in certain areas of overlap with large platform players could see some impact.
"It will certainly be a big deal for pockets of companies like Leidos and CACI International that perform in the intelligence, space and electronic warfare realms, as well as at some of the more specialized services divisions of large primes such as Raytheon IIS, which will compete directly with L3 Harris for opportunities to support the modernization of national airspace," Cresta told me via email.
Harris has held the main contract to support the Federal Aviation Administration's main telecommunications infrastructure since 2001, while the agency is preparing the potential $5 billion recompete that could be awarded in 2020.
Leidos added network sustainment and new air traffic control services when it acquired Lockheed Martin's IS&GS services business two years ago and that could present some competition, Bloomberg Intelligence's federal IT analyst James Bach wrote in a research note for clients Monday.
"It's clearly not the main motivator behind this deal but could definitely help strengthen the L3-Harris defense of that contract," Bach subsequently told me. "One of the more attractive assets in the Leidos-IS&GS deal was that FAA piece to broaden their capabilities across airports and the air transport market, so you can imagine they'll probably be looking at a contract like this FAA telecom job with great interest."