BluVector's quiet win speaks plenty about cyber opportunity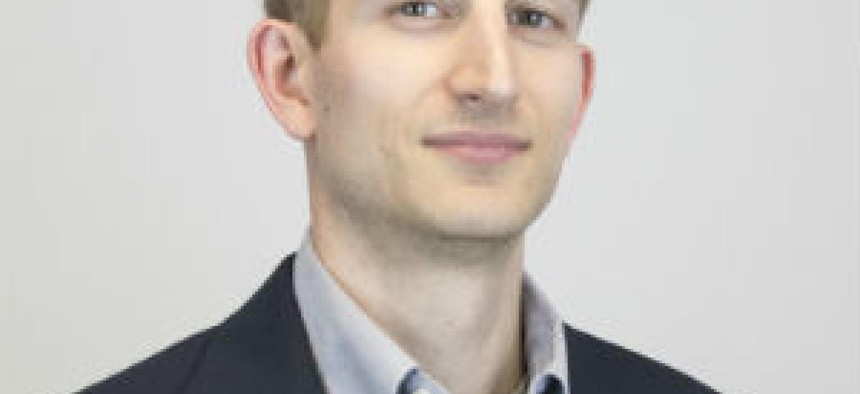 BluVector is coy about a recent contract win but even without details the deal says plenty about where the government is in need of cybersecurity support.
Commercial cybersecurity company BluVector is not saying and will not say much more about its "multimillion-dollar contract with a U.S. government agency" announced last week beyond the fact that it won the award.
That said: CEO Kris Lovejoy is glad to say plenty about what the award means to BluVector. Sold by former parent Northrop Grumman to LLR Partners early last year, BluVector takes a DNA approach to cyber defense through its flagship machine learning product that received a version "3.0" update late last year.
BluVector's product is driven by artificial intelligence to self-learn, identify and help fend off cyber threats that it hasn't seen before.
When I first spoke with Lovejoy last year, she emphasized that BluVector's spinout did not translate to a complete exit from the public sector given its history even as 90 percent of its customer base is in the commercial market.
Consider also that Northrop always intended to set BluVector free on its own path to pursue commercial market growth.
That said, the nature and scale of government cyber work is ever-present and who it is for can also be something of a validation other customers can take note of. Case in point: this contract win, even though the name of the agency remains undisclosed.
"For us, it's a confirmation of our strategy and we're really excited to be partnering with the government on such a large contract with hope that we will be able to follow this contract up with several others," Lovejoy said of new contract win. "That strategy is really built on our mission statement to bring best-of-breed tech to the U.S market to protect critical infrastructure."
While Lovejoy did not disclose exact figures, she did say the 70-employee BluVector is on course for "several hundred times growth year-over-year."
Back to BluVector's contract announcement: It is certainly cryptic by design, but does describe how the federal government is focused on artificial intelligence, machine learning and other automated and predictive technologies to tackle cyber threats.
There is also the ongoing shift in the government's technical workforce too that BluVector referenced, where the volume and complexity of network threats outnumbers a roster of skilled cyber talent that continues to shrink due to retirements and competition from the private sector.
That issue surfaced again during a Senate hearing in late September where Pentagon officials detailed for lawmakers the exits of civilian cyber personnel. The Defense Department lost 4,000 of those workers over the past year and has several proposals to fill those roles and boost hiring in general, as reported by our sister site FCW.com.
But as Lovejoy pointed out, the talent challenge affects more than just the cyber workers that run products or systems once they are deployed. Staff turnover across all agencies has been a factor in holding up some implementations of new tools.
"Operators have to do the assessments of the technology and validation of the technology before it can be physically procured," Lovejoy said. "Where you have perhaps a deficit of arms and legs perform that evaluation, it slows the process in the beginning. And then you have a deficit of folks on the acquisition side."
Despite that, Lovejoy sees "a lot of good conceptual work that is being performed and a lot of good preparation work is being performed so the agencies can onboard advanced technologies."