Inside Guidehouse's next chapter after PwC spin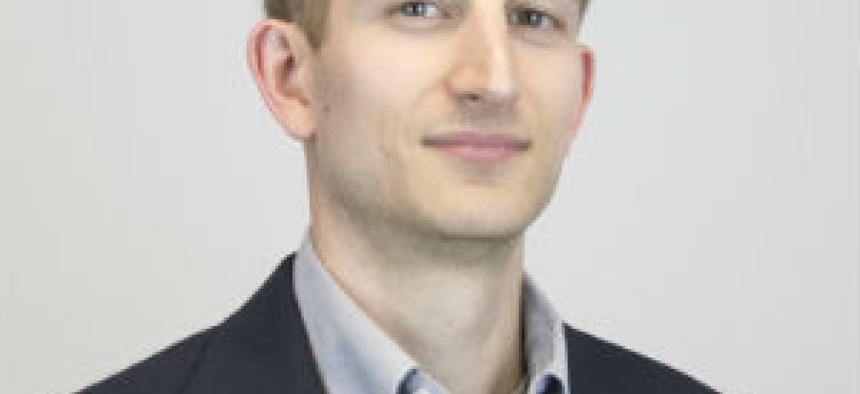 PricewaterhouseCoopers' sale of its now-former U.S. public sector business was intended in part to allow both entities greater freedom to pursue market opportunities in both the government and commercial markets.
And for the newly-christened "Guidehouse," it sees the strategy for the new era as a standalone public sector-focused company largely centered around the same themes and concepts it operated under while under the PwC umbrella.
Private equity firm Veritas Capital's acquisition of what is now Guidehouse in May does give the McLean, Virginia-based company an infusion of investment capital to both shore up its core market positions and invest in new areas, CEO Scott McIntyre said. McIntyre has led the business for close to 12 years as managing partner for when it was PwC U.S. Public Sector.
Guidehouse has close to 1,600 partners and other staff that provide technology, management and strategy consulting services to government agencies at the federal, state and local levels. Federal clients include Cabinet departments such as Defense, Homeland Security, Health and Human Services and State.
The company's overhauled website describes the new name as indicative of efforts in "leading the way forward" and "looking into tomorrow through an innovative lens that challenges the now." McIntyre told me the name also acts as a metaphor for Guidehouse staffers being a trusted partner to help agencies navigate their changing landscapes regarding budget, technology and strategy.
"Where our clients are calling us clearly starts with an understanding of business and operations, that has always been our calling card... understanding of corporate development and strategy, operations redesign, cost takeout and financial management," McIntyre said. "That is always going to be a core skillset" and much of that experience is drawn from commercial work at PwC, he added.
Guidehouse has seen success lately from its core business as revenue grew 24 percent for its 2017 fiscal year to around $509 million, according to a March 6 research note from Moody's Investors Service. McIntyre said sales for its 2018 fiscal year ended June 30 grew roughly 22 percent at "about where we grew in '17 (and) about where we grew in '16."
And being in the Veritas portfolio also gives the Guidehouse business an opportunity for the first time to look at acquisitions also. That ability comes not just from the new capital to invest but also Veritas' long experience as an acquirer and builder of government market businesses, McIntyre said.
Guidehouse is "looking at a couple right now" with respect to a potential acquisition, McIntyre told me. Some of those "clearly fit" Guidehouse's criteria of filters on culture, company values and market positioning and "some not so sure" because the evaluations are early, he said.
But cultural fit of another business' workforce with Guidehouse will be the first priority in any deal with scale a "secondary concern as we announce acquisitions over the next few years," McIntyre said.
"To some extent we're setting some criteria that ensures we do preserve that core... when we go to market and we begin due diligence," McIntyre said. "That's going to definitely filter out a lot of businesses out there. Generally speaking that's going to take us to some small and mid-sized footprints."
That additional investment capital from Veritas also is being put to work for Guidehouse to pursue growth in the cybersecurity and analytics realms. McIntyre said Guidehouse also sees more opportunity to advise agencies on strategies to further integrate cloud computing and automation tools.
An improved budget environment in the short term is also helping bolster Guidehouse's outlook on the market. That newfound certainty and increases to both defense and civilian budgets is emboldening agencies to be more aggressive in implementing changes to their enterprises, McIntyre told me.
"It means shedding a hedgemony of the way of doing things in the past that might have been sustained because of the uncertainty in the budget and the enterprise, McIntyre said. "Clients are willing to take more of a long-term perspective in terms of organizational and operational change."
That outlook also extends to modernization of agencies' IT environments and increases in adoption of modern tools like cloud computing, shared services, analytics and bolstered cybersecurity.
"Running an IT shop in the federal government is an enormously complex undertaking and there's so much new technology available, that you need some of that stability in the budget cycle and in leadership to take advantage of some of those things," McIntyre told me.
Guidehouse's larger effort to bring commercial practices and ideas into the government arena could also see it tapping the expertise of PwC at times. There is no "cross-equity" between both entities as they are legally separate other than certain brand name licensing agreements, McIntyre said.
Teaming with PwC in certain public sector projects will happen for the "foreseeable future," he said.
"We know where we can bring in a valuable person, team or solution from PwC to address a client opportunity in the federal, state or local space," McIntyre. "We'll continue to team with them like we team with others."
A complete separation of the Guidehouse business from PwC was needed to continue those teaming arrangements. Professional services firms have to abide by regulations that restrict doing both consulting and audit work for clients and particularly in the public sector market.
"Veritas Capital and my team wanted to make sure that we could continue to team with PwC," he said.