Why DOD's JEDI cloud contract is a tight two-horse race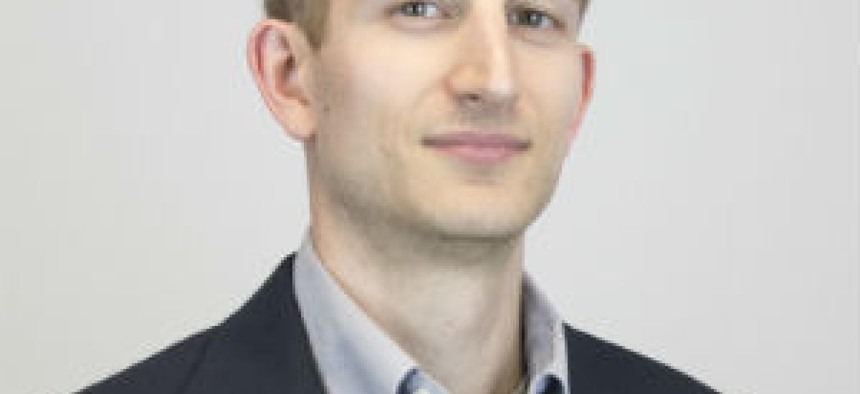 Amazon Web Services is the frontrunner to win the Defense Department's $10 billion "JEDI" cloud opportunity but here's why Microsoft presents more than formidable competition.
Amazon Web Services may be the frontrunner to win the Defense Department's $10 billion cloud computing contract widely known as "JEDI" in a two-horse race with Microsoft but the competition might be closer than meets the eye, according to one new analysis.
As we have reported over recent months, federal IT industry trade groups and executives have questioned DOD's strategy of awarding the Joint Enterprise Defense Infrastructure contract to one vendor versus a multiple-provider approach.
The IT Alliance for Public Sector more recently raised concerns that DOD's approach would increase the probability of vendor and technology lock-in, which ITAPS believes runs counter to how commercial entities acquire IT services.
But AWS' edge is only slight even with its CIA cloud contract in tow and towering presence over its competition in the overall market, said a report from Bloomberg Intelligence, a research unit within the global financial data powerhouse geared toward clients of its flagship Terminal product.
Microsoft's portfolio in hybrid IT environments that mix legacy and cloud systems could work in its favor if DOD decides to take it slow regarding the military's cloud migration, Bloomberg Intelligence's research says.
"The way they've been offering hybrid IT to have the cloud hosting company come in and help manage transition from legacy traditional data centers to this next generation-hosting environment, that's how Microsoft has been fashioning their infrastructure offering,"  said James Bach, government analyst for federal contracts at Bloomberg Intelligence.
"If DOD is looking to take a slow journey into the cloud, Microsoft may be more philosophically aligned," he said.
As Bach pointed out, other cloud offerings outside of AWS have greatly evolved since they won the $600 million contract in 2013 to host the CIA's cloud computing environment. AWS beat out four other bidders including AT&T, Microsoft and IBM.
A subsequent protest from IBM went all the way to U.S. Court of Federal Claims, which eventually ruled against Big Blue to clear the way for AWS to proceed.
Working in AWS' favor other than the CIA pact is its partnership with VMware, from which Bloomberg Intelligence estimates more than 70 percent of government workloads run on.
"Amazon is at a point where they understand this. They teamed with VMware to build out more hybrid IT offerings to be conceivably up to snuff with Microsoft because VMware has their hands in this legacy IT environment," Bach told me.
Microsoft took another step to bolster its national security cloud chops Wednesday when it announced a six-year pact with the intelligence community worth "hundreds of millions of dollars" to give IC agencies access to the company's cloud computing portfolio.
The company is also working toward a pair of additional security levels so it can host more types of classified national security information. AWS has nearly across-the-board approvals to store government data in cloud environments at almost all classification levels.
Those clearance levels would come in handy as DOD envisions the JEDI cloud as hosting intelligence information, nuclear weapon design information and other national security data.
Based on how DOD has written the JEDI requirements so far in two draft solicitations, federal IT systems integrators and other services companies are essentially shut out of the competition as primes.
All is not lost for them however even though they are not the ones who will build out cloud offerings. Transition and migration services are outside the scope of JEDI -- as DOD pointed out numerous times in a recent response to industry questions -- but Bach said he believes it is inevitable that DOD will need help to manage that transition and others like it.
"You can imagine that when this contract comes out, then someone will be there to help with the consulting or rationalization side of this and help make that move easier," Bach said.
That means "more opportunities for other agencies to accelerate their cloud adoption, then have this need or demand for services. That's where those companies will come in," he said.