Kratos to shed public safety business, focus on core tech work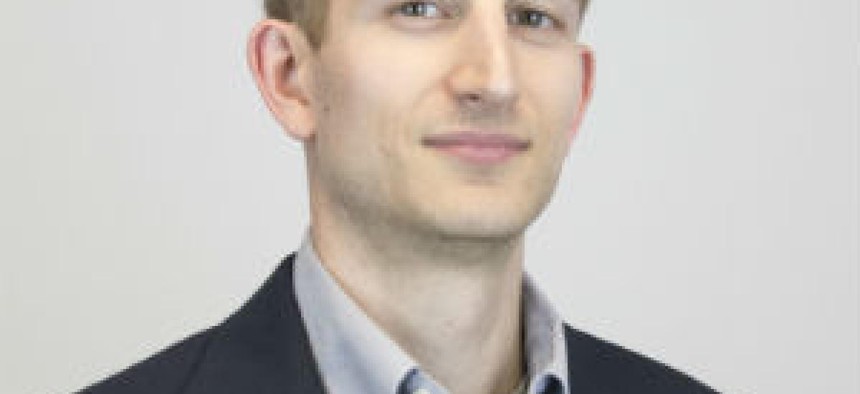 Kratos Defense and Security Solutions will become the latest defense contractor to part with what it views as non-core assets through the sale of its public safety and security system integration business.
San Diego-based Kratos said Wednesday it has agreed to sell that business to Sweden-based Securitas for $69 million and expects to close the deal within 90 days. With this divestiture, Kratos is parting with a business that recorded $150 million in sales last year before corporate overhead costs, the company said in its statement.
This move differs somewhat from the wave of defense contractors' sales of IT businesses in recent years but the thesis is the same: greater focus on technology platforms and less so on work not tied to those. In the case of Kratos, it has three core business lines including a burgeoning unmanned portfolio that are all requiring more attention.
Kratos CEO Eric DeMarco said that the company sees more potential in its satellite, training, microwave electronics and unmanned businesses.
"We have got to focus on those because we have won some big stuff. We are going to win some other big stuff and we need to focus where the big growth opportunities are," he told investors Wednesday.
Not mentioned in that description is Kratos' rocket support services business, where the company issued a $24.2 million non-cash writedown in fourth quarter results. Including the public safety business, Kratos posted revenue of $751.9 million last year at 12.4-percent growth.
DeMarco told analysts that business houses much of its "legacy government services" work, which has been de-emphasized since 2010 "for Kratos to be a technological, intellectual property and systems-focused company."
In fact, the rocket services business recorded zero bookings last year, he said. That business has been hit hard by government's push to "low price, technically acceptable" contracting in recent years and lost a couple of bids in the fourth quarter by $100,000 on price, DeMarco said.
Kratos was one of five companies to protest their non-selection for the General Services Administration's $50 billion Alliant 2 IT product and services contract late last year. Two other disappointed bidders in OBXTek and Centech are currently suing GSA in the U.S. Court of Federal Claims.
DeMarco did not discount the possibility of further divestitures during the call. "We are routinely looking at the portfolio to see what makes best sense for the shareholders and that's all I should say about that," DeMarco said.
The soon-to-be former Kratos public safety business' primary customer base includes commercial enterprises in the transportation, petrochemical, health care and education markets. It designs, installs and services security technologies and systems such as cameras.
Within Kratos' unmanned business, the company is awaiting the Defense Advanced Research Projects Agency's decision on a final winner of the "Gremlins" program to design an aerial drone that can be launched and retrieved in-flight.
Kratos is a subcontractor to Dynetics for the program. Dynetics is pursuing Gremlins as a prime contractor in a head-to-head showdown against the major unmanned player General Atomics.
While declining to reveal specifics, DeMarco said that should the Dynetics-Kratos team win, it "will be a game changer for our company based on the information we have most recently received."