Intelligent Decisions to divide into 2 firms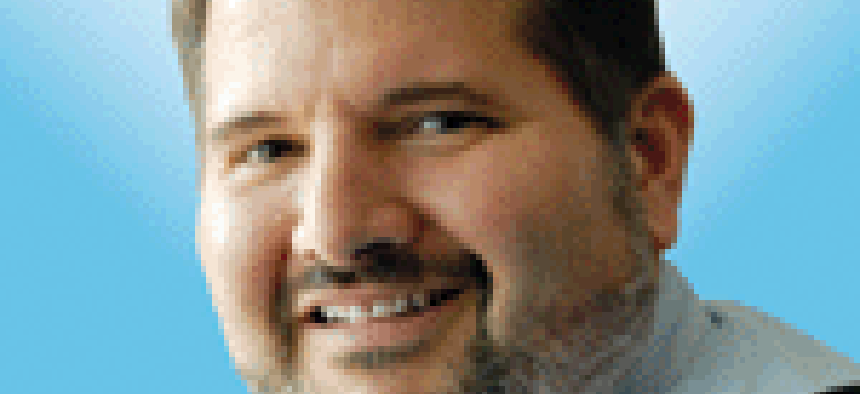 It was just a few short years ago that Intelligent Decisions was racked by scandal.
Their founder and CEO Harry Martin was forced to leave the company in the midst of a scandal that involved charges of "improper gratuities." It was part of a wider scandal that ensnared at least 20 people.
In 2015, Martin was sentenced to probation and ordered to pay a $250,000 fine.
Intelligent Decisions survived but the prevailing wisdom was that it was wounded.
But Gavin Long and his partners at the Acacia Group saw something else. They bought the company last year in part because they saw Intelligent Decisions as a diamond in the rough.
The company had about $300 million in revenue with about $250 million in its reseller business. But it also had a professional services business with about $50 million in revenue at 10-percent margins, Long said.
But beyond the revenue were the customer relationships. The company's past performance ratings were stellar. "There are some of the best I've ever seen," Long told me.
And despite its troubles, the company has continued to win contracts such as the Army ITES-3H contract, the Defense Intelligence Agency's E-SITE contract and the Judiciary Multiple Award Services IV contract.
But Intelligent Decisions lacked the infrastructure to take those customer relationships and make it to the next level of growth.
So since the May acquisition, Long and his team have been building out that infrastructure including compliance, finance, and business development.
They also made one acquisition. In October they acquired Manning Services Inc., a Dumfries, Virginia-based company that specializes in customer application development and cloud migration services.
Today Acacia announced the next step; they are splitting Intelligent Decisions into two separate companies.
One will be called ID Technologies and that will house the value-added reseller business.
The second will be called Applied Insight, which will be the professional services business.
They will be sibling companies under Acacia but separate businesses, Long said.
Two Intelligent Decision veterans will lead them. Chris Oliver, more recently vice president of federal sales, will be president of ID Technologies; and Greg Walker, senior vice president of professional services, will be president of Applied Insight.
The split will allow both companies to focus on what they do best and Acacia will invest in both using both as platforms for acquisitions.
"We have a different story to tell now," he said.
For ID Technologies, the investment will be in technologies around managed services and the cloud. "There really isn't much 'value' in value-added reseller anymore," he said.
For Applied Insights, the plan is too look for acquisitions that can build more DevOps, application development and analytics.
Look for Applied Insights to pursue other companies close to its size as acquisition targets in much the same way Salient CRGT and ECS Federal have done, Long said.
Long's title will be CEO of Applied Insights but the Acacia Group will be very hands on with ID Technologies as well.
The private equity group's philosophy is to bring management, business development and corporate development support to both companies, Long said.