Inside the bidding war for CSRA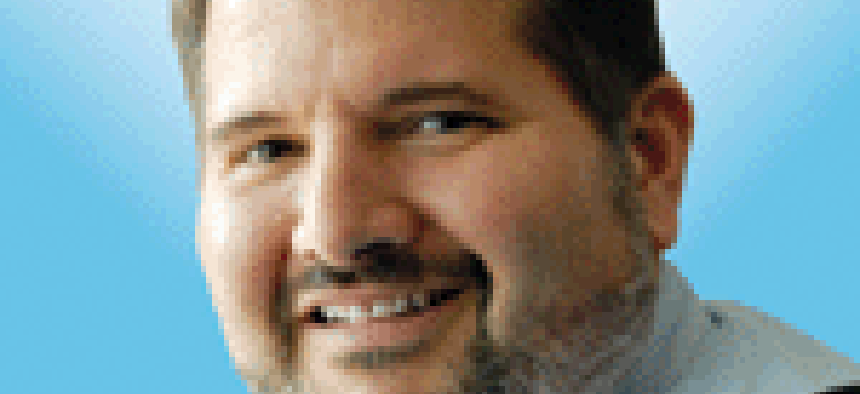 CSRA entertained several offers before they picked General Dynamics as the best buyer.
Newly-released Securties and Exchange Commission regulatory filings describe an intense back-and-forth as CSRA weighed offers from GD and two other contenders.
CACI and Science Applications International Corp. are not named in the filing, but other sources said they were the other two bidders in the auction. The companies declined to comment for this post.
GD prevailed in the end mostly because its final offer at around $6.68 billion was all cash, while CACI and SAIC each offered a combination of cash-and-stock.
As a public company, CSRA is obligated to consider acquisition offers. In early 2017, CACI approached CSRA president and CEO Larry Prior about a possible deal. On Feb. 22, 2017, both two companies signed a nondisclosure agreement in order to have deeper discussions.
On March 13, 2017, CACI proposed a deal valued at $5.57 billion-$6.06 billion, or between $34 and $37 per share in a combination of cash and stock. 
At that time, the CSRA board rejected that offering. They felt the potential value to company shareholders was greater if CSRA remained a standalone entity.
---
For our complete coverage of the CSRA-GD deal, click here.
---
In November, Prior met with CACI executives again and their new offer put the value at up to $6.56 billion, or $40 a share. At the same time, SAIC also approached CSRA about a possible acquisition.
At this point, CSRA became a bit more proactive and reached out to GD and its CEO Phebe Novakovac to gauge their interest.
In November and December, CSRA signed separate non-disclosure agreements with both SAIC and GD. The pact with CACI was still in place.
There were several rounds of offers from the companies but all eventually ended up close to the same place: around $6.56 billion, or $40 per share.
General Dynamics made an all-cash offer but also raised concerns about a legal battle CSRA was in with the state of Maryland over a breakdown of the Maryland Medicaid Enterprise Restructuring Project.
In January, all companies involved created electronic data rooms to securely share non-public information. That let GD, CACI and SAIC look deeper into CSRA. And CSRA could look deeper into each of its suitors.
This due diligence process lasted through January and into February.
The CSRA board began discussions of each offer in late January and got input from their advisers -- Wolf Den Associates, Evercore, Macquarie Capital, and Paul, Weiss. They all weighed several factors:
Types and amounts of consideration offered: all-cash or cash-and-stock.
Certainty of the deal: CACI and SAIC both would need shareholder approval.
Market risks
Ability to terminate the deal
Potential remedies for CSRA if a deal fell through
CSRA also looked at CACI and SAIC and discussed their business offerings and capabilities, possible synergies, and certain financial, regulatory and timing considerations.
After this discussion, Evercore and Macquarie Capital were tasked with going to SAIC and CACI and asking for their best and final offer by Feb. 1. GD got until until Feb. 2 to make their final offer.
All of the companies upped their offers. CACI increased its proposal to $6.72 billion, or $41 a share in cash-and-stock. SAIC pushed theirs to $6.88 billion, or $42 in cash-and-stock. GD went to $6.64 billion, or $40.50 a share, but all in cash.
With the best and final offers in hand, CSRA's board again discussed the merits of each bid.
GD's offer of all cash continued to stand out.
CSRA's board also noted that the share prices of CACI and SAIC had gone down since the first offers were made, according to the filing. They could make up the difference with more cash but that would require additional leverage and potentially put more strain on the post-close company.
The board instructed CSRA management to resolve the Maryland litigation and to tell GD that it was being settled.
They also asked Prior to let GD know that they would need to increase their offering to continue negotiations, even though they worried GD would walk away.
But Novakovic told Prior that the company would to go to $6.68 billion, or $40.75 per share, still all cash.
On Feb. 8, GD's board approved the deal as long as CSRA resolved its litigation with the state of Maryland.
The next day on Feb. 9, CSRA agreed to pay Maryland $81 million to settle the Medicaid lawsuit, according to the Baltimore Sun. The state had sought $500 million.
At this point the deal was done. But before it was publicly announced, CACI and SAIC tried to re-engage with CSRA to make a deal but were declined.
GD and CSRA announced their combination the morning of Feb. 12. And later that day, CACI and SAIC formerly withdrew their offers.
The final price: $6.68 billion in cash, or $40.75 per share. GD will also assume $2.8 billion in net debt from CSRA.
The SEC document describes three main reasons CSRA's board picked GD:
Stock premium: the deal's price is a 33.4-percent premium over CSRA's closing price on Feb. 6, as well as a 48-percent premium over the stock's 52-week low and a 21-percent premium over its 52-week high.
GD's all-cash offer gave the CSRA board more certainty against the risk and uncertainty of remaining a standalone company.
The transaction was not subject to any financing condition. GD had the cash resources to meet the requirements of the merger agreement.
The deal is expected to close before the end of June.
(This article was posted at 4:52 Eastern time)