With CSRA, General Dynamics will 'not get consolidated out' of IT services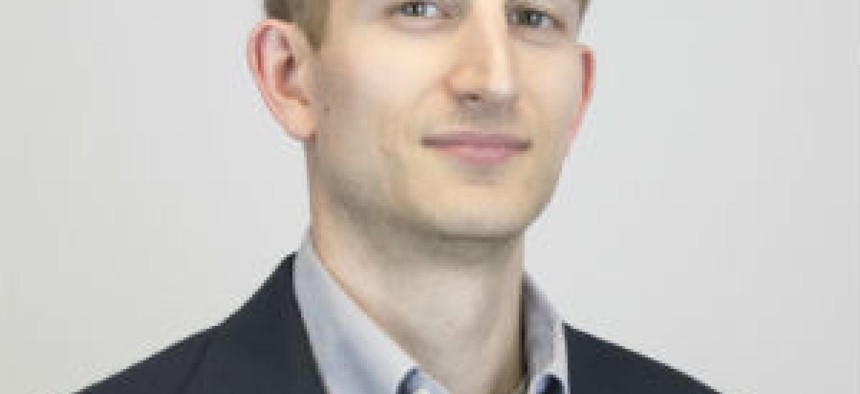 Click here for our

The government IT and professional services market is fragmented but also rapidly consolidating, which leaves some companies with a choice: do they stay in or get out?

Speaking Monday at the Citi Industrials Conference in Miami, General Dynamics Chief Financial Officer Jason Aiken both posed that question and answered it with more rationale behind the defense contractor's move to acquire CSRA in the $9.6 billion cash-and-debt deal announced last week.

General Dynamics has been a "top one or two" player in federal IT over the company's two decades in that segment of the government market, Aiken said. The contractor constructed its IT business through a spree of large-scale and tuck-in acquisitions dating back to 1999 through the addition of GTE Government Systems.

But General Dynamics' standing in government IT services has changed in recent years amid the emergence of larger, more consolidated players and changes in agencies' buying behavior with declining budgets and emphasis on predominately "low price-technically acceptable" contracting.

As the market shrunk, services contractors sought increased scale and saw that as a way to spread costs over a larger base to be more competitive in a price-focused market. General Dynamics' defense prime peers Lockheed Martin, Harris Corp. and L3 Technologies decided to get out of services and focus on platforms.

That "consolidation around us in this market" over the past decade, Aiken said, has put General Dynamics "now back in the middle of the pack" in federal IT. The $4.41 billion IT services business would be the market's sixth-largest player, General Dynamics said in its presentation on the CSRA deal. CSRA was third-largest at $5.4 billion according to the presentation.

When the CSRA acquisition closes, General Dynamics expects its IT services business to be a $9.9 billion-annual revenue player. That would put the combined business second in scale only to Leidos.

"In a consolidating market our thesis is that you either have to consolidate or get consolidated out," Aiken said. And thus the move for CSRA is "based on the way we see this as being a fundamental and important part of our portfolio, part that we perform well in and… has the financial characteristics that we like," he added.

And as General Dynamics executives hinted when they announced the deal, the federal IT market is seeing a shift away from price-focused acquisitions in the larger, more complex jobs related to cloud computing and cybersecurity. CSRA's alliances and contracts in those "next-gen IT" areas are what attracted the company to General Dynamics, they said at the time.

General Dynamics saw no top-line growth last year amid procurement disruptions in IT services, which ended at $4.41 billion in sales. That was preceded by 2016 revenue of $4.43 billion, which was 1.7 percent lower from the $4.51 billion reported in 2015, according to General Dynamics' last annual 10-K regulatory filing.

Between 35 percent and 40 percent of sales across the overall General Dynamics portfolio come from services, Aiken said. That includes its Gulfstream aerospace, combat vehicle and shipbuilding segments in addition to the IT services and products segment reported as "information systems and technology."

Post-close, General Dynamics will break up its IS&T segment into two: the GDIT services business will be paired with CSRA, while the product business that primarily makes communications hardware for defense and space customers will be its own segment.
---
complete coverage of the GD-CSRA transaction.
---
The IT services business will be represent about 25 percent of GD's revenue. The product business -- known as General Dynamics Mission Systems -- will represent approximately 11 percent of total corporate sales, the company said in a presentation when it announced the CSRA acquisition.
Breaking out the GDMS business means "we have the opportunity to provide more transparency behind what's in this business," Aiken said.
Like IT services, the Mission Systems business found difficulty in turning its backlog into revenue last year on order delays and other headwinds related to the transition to a new presidential administration. Sales fell 5 percent to $4.49 billion, the 10-K regulatory filing shows.
But the Mission Systems backlog grew last year and revenue started to pick up in the fourth quarter after "they got delayed a good bit last year… it was really a timing thing," Aiken said.
"That poised them very well to start out 2018 and we see them moving into 2018 very smartly, so we're very optimistic about what we see ahead in terms of their growth."