General Dynamics-CSRA deal driven by budget expectations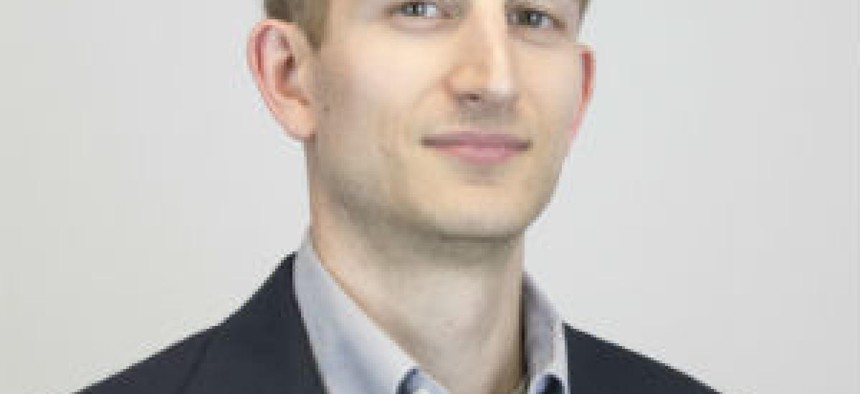 General Dynamics and CSRA executives explain the rationale behind their $6.8 billion deal and it is all about budgets and bigger opportunities.
For a company that touts a conservative approach to acquisitions, General Dynamics is doubling down on its government IT services business with the acquisition of CSRA that represents the market's latest "Big One" two years after the last "Big One."
And on a Monday morning conference call with investors, General Dynamics executives explained the rationale behind its newfound aggression as a buyer and why this move is a good fit for the defense contractor's roughly $4.41 billion IT services business.
The underlying trend of budget increases, and defense in particular, coupled with a shift away from price-focused buying behavior by agencies gives General Dynamics optimism that the IT services market is poised for an uptick, said Dan Johnson, executive vice president of General Dynamics' IT product and services segment.
Senate leaders agreed late last week to raise defense and nondefense caps mandated by the Budget Control Act under a two-year framework. The BCA law is what brought the mandatory sequestration cuts on both defense and civilian spending.
"It would appear that the market is starting to be populated with larger opportunities, which require great and significant breadths of skill sets," Johnson said. "That's a little bit different than the pre-2011 market as we recognized it at that time. So we think that this is sort of 'made in heaven' to go after that marketplace."
The addition of CSRA bulks up General Dynamics to be the second-largest government IT player at $9.9 billion in annual revenue versus Leidos at $10 billion. Of course, Leidos doubled in size almost two years ago through its merger with the former Lockheed Martin IT business. That deal puzzled investors at the time over the importance of scale in the marketplace.
Leidos has since had a "step up (in) winning larger opportunities with greater success" over the last two quarters, CSRA CEO Larry Prior said.
---
Will GD and CSRA face a recompete challenge?
---
That has not been the only large consolidation play in a fragmented government services market as many of the other publicly-traded contractors have also added size in recent years to chase large opportunities and new customers with high barriers of entry, such as intelligence agencies.
Science Applications International Corp.'s buy of Scitor, CACI International's addition of the former L-3 National Security Solutions and Engility Corp.'s combination with TASC are among the largest examples.
Other large defense primes such as Lockheed Martin, Harris Corp. and L3 Technologies have exited IT services to focus on their platform businesses amid the downward pressure as by agencies embraced new buying behaviors that included low-price, technically acceptable contracting.
"In a consolidating market, it makes an awful lot of sense to combine … [for] the larger packaging opportunities from a contracting point of view that are now afforded to us," General Dynamics Chairman and CEO Phebe Novakovic said Monday. "Stasis is death."
General Dynamics' shipbuilding rival Huntington Ingalls Industries took the opposite approach by comparison through its 2016 acquisition of Camber Corp. and subsequent launch of a standalone almost $1 billion government services business alongside the other two shipyard segments.
Whether General Dynamics' addition of CSRA could spur even more consolidation in the market is somewhat uncertain, according to John Hagan, managing director of investment bank Raymond James' security, defense and government services practice.
What is certain is that this deal and others in the federal market over the past year suggest buyers are becoming more confident and where budgets are headed, particularly the emphasis on cyber and IT modernization, Hagan told me.
"That greater certainty seems to be a catalyst for activity as buyers have greater confidence in where the markets are moving," Hagan said. "Buyers are getting more bullish to take advantage and have greater certainties with the two-year budget outlook we haven't had for quite some time."
CSRA itself was a consolidation player last year with its NES Associates and Praxis Engineering acquisitions to add new defense and intelligence community IT work. As was ManTech International with its acquisition of InfoZen. And then there is On Assignment's pending deal for ECS Federal that shows a willingness by new entrants to enter the government IT arena.
CSRA will be a significant boost to the General Dynamics IT top line. Cowen & Co. said in a research note Monday. CSRA will be around 54 percent of revenue in the combined entity.
There is also the mix of customers that the combined entity will have. In its investor presentation, GD said the larger company will have 33 percent of revenue in intelligence, 31 percent in defense and 36 percent in health and civil.
Cowen also noted both sides have complementary positions in intelligence, where General Dynamics leads in "four of the five largest three letter agencies" and CSRA is "number one in the other."
The deal brings CSRA's almost $2 billion Greenway IT services contract with the National Security Agency to General Dynamics. Both companies bid for that recompete stemming from the original Groundbreaker contract held by CSRA, according to Cowen.
This latest consolidation comes after a relatively tough year for General Dynamics' IT services that showed no top-line growth for that business amid procurement disruptions brought on by the transition to the Trump administration.
Novakovic again on Monday touted the IT services business' growth prospects despite headwinds, as she did during General Dynamics' fourth quarter earnings call in January. Those types of "quick transaction businesses… get whipsawed by sequestration and extended long-term (continuing resolutions," she told analysts in the conference.
Revenue that was expected to come in last year for IT services is likely to come in this year, Novakovic said. And with a budget framework, "I think we have a consensus in our country that the world is getting more dangerous (and) we've got to fund defense," she said. "We have to do it predictably and reliably."
So what does the $5-billion CSRA bring to the equation? Its partnerships with commercial IT vendors like Amazon, Microsoft and Google show a "certain inevitability of government adoption of leading-edge technologies embraced by the private sector," said Joseph Vafi, government services market analyst at investment bank Loop Capital Markets.
It was only five years ago that much of the federal market acquisition activities centered on defense technology platforms and services. Vafi told me that market is still relatively strong but also limited to the Defense Department with some intelligence work also there.
"Clearly there's a signal that companies in the sector are seeing a big deployment of new IT architectures, cloud and the like by government," Vafi told me. "This trend in cloud goes beyond those markets and deep into the civilian sector. Every department will be upgrading to these technologies."
After the CSRA acquisition closes, General Dynamics will separate out its IT services business into a standalone segment the company expects to represent one-fourth of total sales for 2018, according to the investor presentation on the deal.
IT services is currently one of two divisions within the information systems and technology segment. The second division in IS&T is the mission systems business that makes communications and other hardware for space and military agencies. Mission systems will also become its own segment and should represent 12 percent of sales this year, the presentation says.
Shares in General Dynamics closed 1.2 percent lower Monday to $209.53, while CSRA's stock soared 31.1 percent higher to $40.39. CSRA also hit a new all-time high of $40.58 during the Monday trading session.