New secure data center player expands federal presence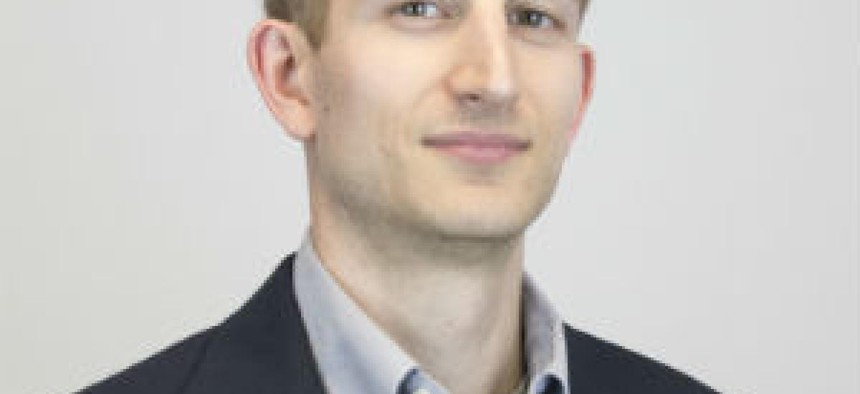 Secure data center company Cyxtera has made a deal to acquire cyber vulnerability assessment and penetrating research outfit Immunity.
This is Miami region-based Cyxtera's first acquisition since it was formed last year after a pair of private equity firms acquired the former CenturyLink data center and colocation business. And its deal for fellow Miami-headquartered firm Immunity in part eyes a deeper footprint in the federal market as well as commercial, the Immunity's founder told me.
"We weren't looking to join a company that dissolved our business, but continue what we do," said Immunity CEO Dave Aitel, also a former computer scientist at the National Security Agency. "A large part of what we do is speaking to federal customers in a way they understand."
Terms of the transaction are undisclosed and the companies expect to close the deal during the current first quarter, pending regulatory approvals and other closing conditions.
The deal comes almost six months after former Federal Chief Information Security Officer Greg Touhill joined Cyxtera as president of its federal group to focus on growth in its data center and cyber market footprints, among others as he explained to me shortly after his appointment.
Founded in 2002, Immunity has some history in the federal space as it participated in the Defense Advanced Research Projects Agency's "Cyber Fast Track" program along with several other firms to find new ways to shore up network defenses.
Aitel said he sees opportunity for Immunity to further bring Cyxtera's machine learning and fraud detection services into the federal arena. That is an opportunity to "continue what we do but scale it way up," he said.
Many cyber executives in the government market -- including those at Raytheon, its Forcepoint venture and Northrop's spinoff BluVector --- have described to me in recent months the different cadences and approaches required for success in both the federal and commercial sectors.
Aitel said the different approach comes mainly down to marketing and who speaks to the federal customer.
"(Agencies) tend to be better educated on the technology and have strict technical requirements," he said. "There's a different expectation for how to do the sales process, in these meetings you bring in the technologist. That's not something you explain easily in Silicon Valley a lot of times."
Immunity's combination with Cyxtera fulfills Aitel's goal of wanting to find a partner that can speak to both federal and commercial entities, he said.
"We think we found a good one."
Private equity firms BC Partners and Medina Capital purchased CenturyLink's data center and colocation business in May of last year, then merged it with four other security and data analytics companies in Medina's portfolio to create Cyxtera.
The investment groups estimate they carried out $2.8 billion in total transactions to create Cyxtera, which operates 57 data centers worldwide with six in the Washington, D.C. region.
Cyxtera provides secure IT infrastructure services to federal and commercial entities in areas such as data centers, colocation, cloud computing and cybersecurity. The company's service offerings also include fraud prevention, authentication, investigation and cyber network analytics to detect and predict cyber threats.