New 'GovCon Incubator' seeks to help small firms make leap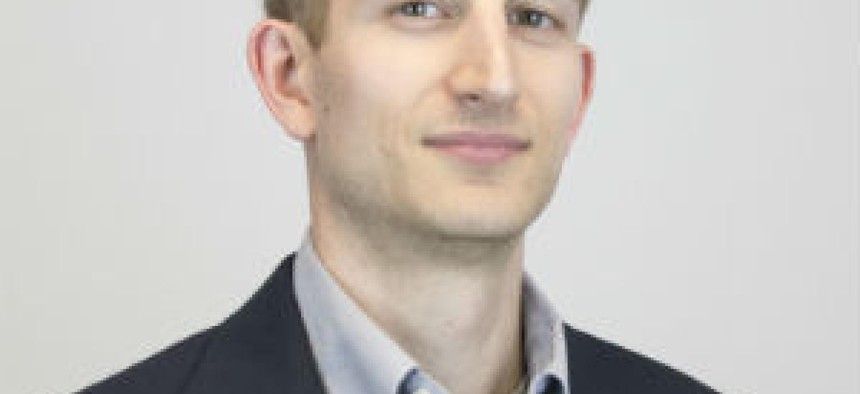 Small businesses have another tool at their disposal for a path to growth through the new "GovCon Incubator" training initiative.
In many of our conversations with executives and market analysts, a recurring theme comes up as to how difficult small businesses can have in entering and then navigating the sector.
Some evidence of that is seen in recent market consolidation that has seen large companies get larger, some mid-sized firms consolidate themselves and the number of small business contractors shrink in a market that increasingly rewards scale.
The pool of small firms has shrunk by almost a quarter since 2010, according to a Deltek presentation released in October of last year. Their jump from small to large also includes a stop in the middle, where they compete against larger primes and are not eligible for set-aside contracts.
"The same companies keep winning at different levels of government procurement (federal, state and local)," said Olessia Smotrova, CEO of Rockville, Md.-based business development consulting firm OST Global Solutions. "So the knowledge is concentrated in small groups and the rest are on the fringe."
Enter into the space OST's new "GovCon Incubator" academy the firm it designed to help small businesses speed up their transition to larger prime contracts and be more competitive. OST seeks to help bridge a knowledge gap in the market of how companies can increase scale, Smotrova told me.
The GovCon Incubator is OST's second contractor-focused educational program alongside its Bid & Proposal Academy for companies of all sizes from the largest primes to small businesses.
"We're looking to build a more capable government contractor force," she said. "The government is responsible for some of the biggest accomplishments in last century: drinking water, roads, schools. Working for government is working for the country."
Smotrova founded OST in 2005 after a two-decade career at federal contractors in roles such as business development, project management and communications. She is also the author of the book "How to Get Government Contracts: Have a Slice of the $1 Trillion Pie."
"Over time, we watched al lot of our small business clients grow and what they struggled with," Smotrova said. She said that led to subsequent conversations with her business partner prior to the incubator's launch.
The incubator's curriculum centers primarily around the areas of business development, operations, capacity development and entrepreneurship to help business leaders guide their firms to graduation from small business.
With OST's incubator, Smotrova told me the company will have its own staff and industry partners facilitate the curriculum. One goal of that is to create "immersion for business development" professionals in the program, she said.
Collectively, OST says the in-house mentors for the incubator have collectively won $22 billion in funded contracts and taught thousands of industry and government professionals.