SAIC growth prospects looking up without M&A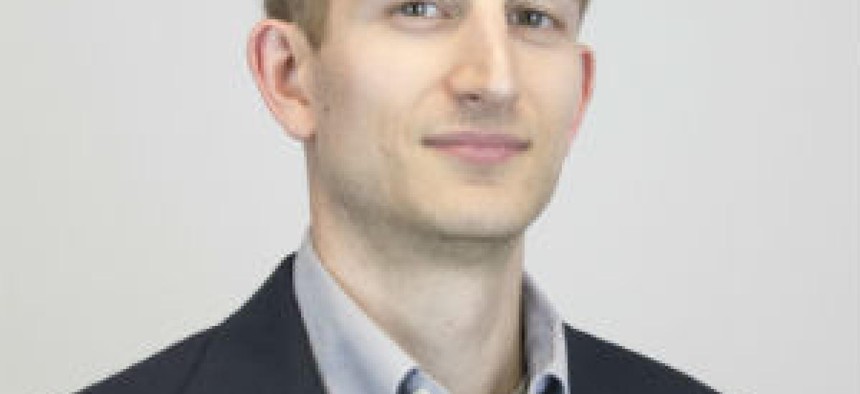 Science Applications International Corp. is still actively looking for M&A deals but can be picky after two strong quarters without them.
Science Applications International Corp. is open about how it is doing a lot of work and planning around its merger-and-acquisition pipeline but it is also finding the environment for potential deals challenging.
It is not for lack of trying that the company has not found a deal, said CEO Tony Moraco during the company's third quarter earnings call. For one, "some of the multiples are pretty high on some of the capability sets" SAIC is interested in, he said.
"We probably looked at something that's in a midrange on a size basis, so it's material and fills up those portfolios with a reasonable, modest scale within that segment," Moraco told analysts on the call.
Reston, Va.-based SAIC's filter for deals also prioritizes prime contract market access and would "shy away from small business," Moraco said.
Large government services companies like SAIC avoid deals for companies with small business set-aside designations as their revenue can quickly disappear after such a transaction due to a rule change a decade ago that requires small firms to recertify their small business status after an M&A event.
"Full and open portfolios are much more attractive because we've seen how the small business portfolios convert on a negative basis fairly quickly," Moraco said. That translates to "companies that are a little more mature in that process, because then we can sustain that as a prime."
SAIC has not been the only government services contractor to indicate it is actively looking for targets but resisting the prices. Maximus CEO Richard Montoni said at their fourth quarter call Nov. 9 that "valuations have been high" for potential targets and "we have resisted paying what we view to be inflated prices."
And in CACI's third quarter call Oct. 30, CEO Ken Asbury noted "there's been some issues with valuation… people believe they're worth more than they are."
So what is in SAIC's very specific acquisition filter? Moraco said that includes the "public health sector, different intelligence agencies, the Air Force and some of the space domains."
SAIC is also "always interested in new capabilities on data analytics, in training and simulation and cybersecurity," he added.
Even without a deal, the signs are there that the $4.45-billion revenue SAIC may not need to acquire its way up the government services food chain and reverse course after a tough first half for its current fiscal year.
Third quarter sales climbed 3 percent to $1.14 billion, which came in just above Wall Street's consensus sales forecast of $1.1 billion. And earnings of 98 cents per share exceeded analysts' expectations of 87 cents EPS.
Bookings for the September-November quarter -- the busiest award season for agencies in recent years -- totaled a record $2.6 billion for a book-to-bill ratio of 2.3. On a trailing 12-month basis, that measure of contracts in the backlog versus drawdowns to recognize revenue comes out to 1.6.
That active third quarter follows a second quarter of $2.1 billion in bookings -- a record at the time -- for a 2.0 ratio.
Chief Operating Officer Nazzic Keene told investors the 12-month measure is a "strong leading indicator for low-single digit internal revenue growth" for its next fiscal year 2019 that starts in February.
SAIC also is seeing more clarity in budget discussions on Capitol Hill even as President Donald Trump on Friday signed another continuing resolution to fund agencies through Dec. 22.
Civilian agencies are seeing a "more positive posture" after a slowdown over the last six months because of fears related to the Trump administration's spending cut plans, Moraco said. That is coupled with wide expectations of defense spending increases.
"We'll see (civilian) maybe slightly improve as the transition on the administration continues, the leadership's in place (and) we get some stability in the overall government budget," he said.
"We don't see (civilian) as much of the bill payers as was once talked about. It's still maybe under some pressure. But the mission alignment, the things that they still need to accomplish, I think has adequate dollars to continue the pipeline development and (we) would expect the awards on (civilian) to be about to what we've seen of late but maybe a slight improvement," Moraco added.
During the third quarter, the company defended its largest recompete – the $980.2 million Army "Battlefield Systems" order -- which gives SAIC two out of the three major task orders being migrated from the AMCOM Express vehicle to the General Services Administration's OASIS vehicle.
An award on the third task order called "Virtual Systems" could be re-awarded in December, according to Deltek. Booz Allen Hamilton -- whom SAIC is a subcontractor to here -- protested the initial June award to Raytheon. GSA and the Army subsequently decided to take a corrective action.
"There's not a hard date. We're watching it daily as you would anticipate," Keene said.
SAIC's stock traded 8 percent higher Friday afternoon. Its shares have recovered 35 percent since they hit a 52-week low of $60.21 on Sept. 8 after a second straight dim quarterly earnings statement.