Northrop gets transparent about classified revenues, somewhat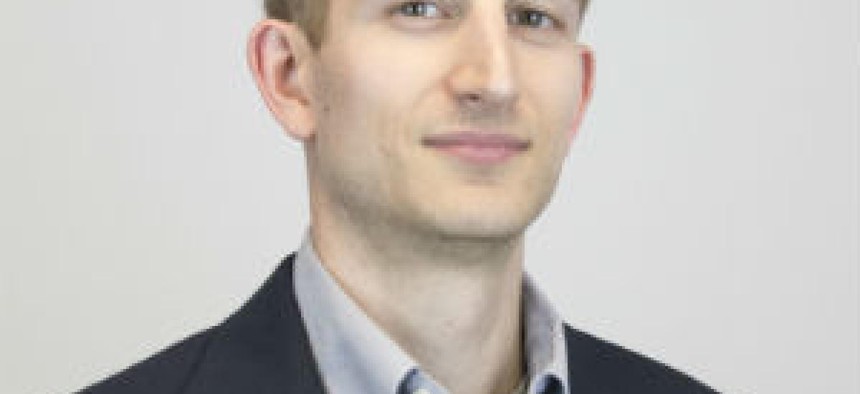 Northrop Grumman is one of several examples of public companies with growing classified work that it just can't talk about. But here is what they can tell us.
Northrop Grumman has increasingly touted growth in classified or what it calls "restricted" business and its CEO hinted in July that limited disclosures about that work will also grow in conjunction.
But at Baird's 2017 Global Industrial Conference on Wednesday in Chicago, Northrop executives slightly lifted the curtain on how much of the defense contractor's work lies largely behind the tightly closed door.
Northrop's restricted sales are "in excess of 25 percent of the company now," company treasurer and vice president of investor relations Stephen Movius told investors at the event.
Current guidance from Northrop expects 27 percent of this year's revenue to be restricted, according to an October presentation for investors. The company reported $24.5 billion in sales last year and forecasts $25.5 billion for this year.
What makes these comments particularly noteworthy is that CEO Wes Bush noted in Northrop's second quarter earnings call in July that an "increasing fraction of our business may become restricted" and that even "percentage types of information" have sensitivities as well. Also in that call, Chief Financial Officer Ken Bedingield said "I don't think I'd be able to go there" when asked about classified growth rates.
During its third quarter call in October, Bedingfield noted that "growth in restricted space activities is more than offsetting lower volume" in other unrestricted space programs. Manned aircraft is seeing a "ramp up on restricted activities" as well, he said then.
And that is just one example of how restricted business works for defense hardware companies. Many government services companies have ramped up their acquisition engines in cyber and IT in recent years.
The added work with intelligence and other national security agencies, which creates an additional transparency challenge for investors and market observers.
Aerospace systems -- one of three Northrop segments -- is "approaching 40 percent of their sales" being restricted, Movius said. About 32 percent of its $10.8 billion in revenue last year was restricted in a segment that includes Northrop's vast unmanned and space platforms plus the highly-classified but massive Air Force B-21 bomber contract.
Without mentioning specific programs, Movius did say at the Baird event "I don't think it's a coincidence that aerospace is our fastest growing unit and has the highest percentage of restricted business."
Movius estimated the share of restricted business in the mission systems segment at "about 20 percent." That business reported $10.9 billion in sales last year and houses much of Northrop's cyber, data and electronic warfare product lines.
Within the technology services segment that includes government IT, the percentage significantly drops to "not a large amount," he said.
For the part of the business Northrop can detail, Movius said only two of its programs represent more than 3 percent of sales each. Its contract to build the F-35's fighter jet's center fuselage is one of them at about 8 percent, he said.