ManTech's bounce back showing signs of acceleration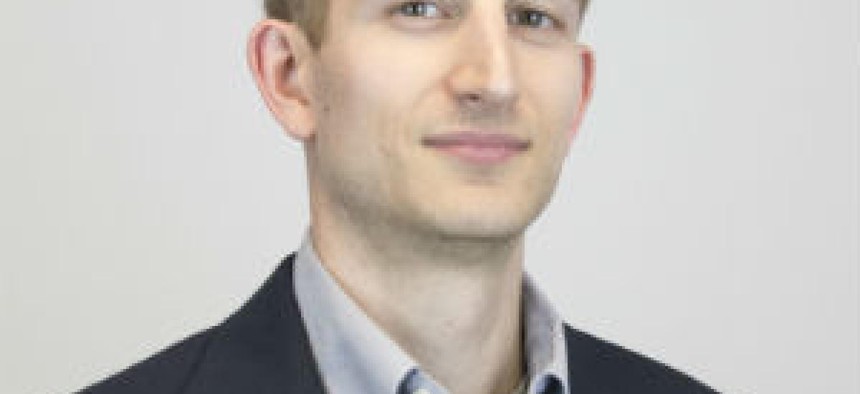 ManTech International sees its return to revenue growth as accelerating after a strong third quarter of awards.
ManTech International returned to revenue growth last year and now that turnaround is showing signs of accelerating based on its third quarter results.
Sales grew for a fifth straight quarter at a 1.8 percent-climb to $422.6 million, but the bigger tell for future growth came in bookings of $1.9 billion for the second-highest quarterly total in ManTech's history.
The Herndon, Va.-based IT contractor has been on a sustained winning streak within the past couple of years as it snapped a four-year streak of revenue declines in last year with 3.3-percent growth to $1.6 billion. This year, ManTech is forecasting 7.5-percent growth to $1.72 billion.
And that number figures to accelerate in 2018 as ManTech sees growth in the "low-to-mid double digits" next year, Chief Operating Officer Kevin Phillips has told me. That rate should be split roughly even between organic growth and sales contributed through acquisitions, he said.
Third quarter bookings translated into a book-to-bill ratio of 4.5 for the period and a 2.2 reading on a trailing 12-month basis to show ManTech's backlog grows faster than it gets drawn down from to recognize revenue.
Underpinning that is a potential 10-year, $817 million State Department contract for technology and security-related services at embassies worldwide. Phillips also said ManTech was awarded $400 million in cyber work during the third quarter.
"Being focused on national security and the collection and analysis of critical data, we're seeing higher demand in those areas and a higher sense of focus in our customer sets," Phillips said. "We have seen for the last two years a strong amount of opportunities to bid."
When I spoke with Phillips in June for our annual Top 100 series in June, he said ManTech prioritized investments in new technology services, talent and business development functions as it and its industry peers also faced the headwind of defense spending declines after 2011.
Much of those investments that included acquisitions went into cybersecurity. Phillips said ManTech's cyber awards in the third quarter back its efforts to "be one of the premier full-spectrum providers in that domain" Phillips said.
"The work to strengthen that over time is very important to us," he added.
ManTech's investments in managed IT services also look to be paying off as a second key third quarter award came from NASA in a potential 10-year, $450 million contract to help manage the Jet Propulsion Laboratory's main computing environment.
NASA is looking to upgrade JPL's cyber and analytics functions for platforms and devices used by lab personnel.
Phillips cited the JPL work as one of several avenues for ManTech to act as a "transformational pathway for our customers to utilize those technologies in a secure fashion."
That goal to help agencies in technology transformation efforts includes the $180 million acquisition of IT modernization company InfoZen, which added more work with NASA and the Homeland Security Department among others.
Phillips said the addition of InfoZen helps ManTech further extend cyber offerings into the enterprise IT environments of customers.
That helps agencies "begin to migrate systems into cloud, get assurance it is secured and transition in a way to take advantage of all that cloud technologies provide," Phillips said.
ManTech does face one test for its growth outlook next year when the company re-competes the Army's Contractor Logistics Sustainment and Support services contract to help maintain the branch's Mine Resistant Ambush Protected ground vehicle family.
Awarded in 2012, the contract has a $2.85 billion ceiling and makes up a substantial portion of ManTech's recompete picture next year that stands at nearly 20 percent of sales.
The MRAP contract specifically contributes nearly $110 million in annual revenue to ManTech, according to analysts at Cowen & Co.
Phillips said an award announcement is anticipated by January.