Raytheon hits 'big milestone' with $1.2B Domino cyber win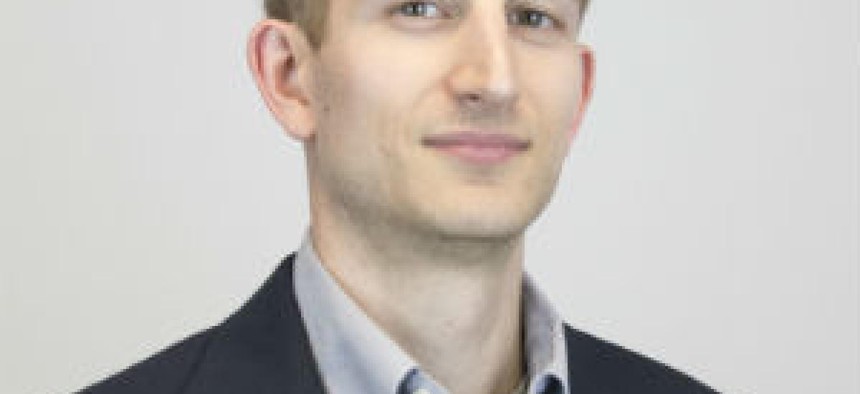 Raytheon CEO Tom Kennedy is rejoicing that the company has cleared its final bid protest hurdle and can now move forward with the $1.2 billion Domino cybersecurity contract.
Last week's protest resolution and confirmation of Raytheon as the final winner of the Homeland Security Department's potential $1.15 billion Domino cybersecurity contract is what the defense contractor has waited on for two years.
Speaking on Raytheon's third quarter earnings call Thursday, CEO Tom Kennedy called Domino "a big milestone for our cybersecurity business… one of the largest single cybersecurity contracts ever awarded."
And in maybe a more telling response, Kennedy said "Hallelujah" when an analyst on the call referenced Domino in a question.
Kennedy has reason to be relieved. As I reported Friday, Northrop Grumman had its third round of protests against the award denied by the Government Accountability Office.
DHS lifted its stop-work order on Domino that same day to let Raytheon's $6.2 billion Intelligence, Information and Services segment proceed on the program.
Raytheon first won the contract in 2015, was re-affirmed as the winner last year and again a third time in June, which led to the more recent protest. Under Domino, Raytheon will essentially architect a complex firewall setup around federal civilian networks in support of DHS' EINSTEIN program.
The company also has "implemented something very similar to Domino" in another unnamed country and is "already off leveraging that moving forward" to further grow the cyber business, Kennedy told analysts on the call.
Much of Raytheon's vast cyber portfolio resides within the Dulles, Va.-based IIS segment.
"We're already off on the international side relative to cyber and doing those types of capabilities in terms of providing cybersecurity to governments," Kennedy said. "Domino obviously gives us additional credentials that will help us gain more cybersecurity work worldwide."
This also ties into Raytheon's long-term cyber play that dates back to the last decade. Known for its vast weapons product library, Raytheon has acquired 14 cyber companies since the mid-2000s. A large share of those deals focused on automation and analytics, two focal points of the company for Domino.
For our annual Top 100 series, former Raytheon Chief Financial Officer and now IIS President Dave Wajsgras told me in June the company envisioned being "able to offer those capabilities to our domestic and international customers."
And that project in the unnamed country also has brought "serious opportunities with other countries to do something similar," Wajsgras added.
Also in its third quarter earnings statement, Raytheon nudged up its full-year sales outlook for IIS to $6.1 billion-$6.2 billion from the previous $6 billion-$6.2 billion range.
That updated forecast implies this year will not be one of growth for IIS over last year and Domino was not referenced in that lift. But the financial journalist in me says to watch that change in 2018 and beyond.