NCI deal brings clean slate after rough year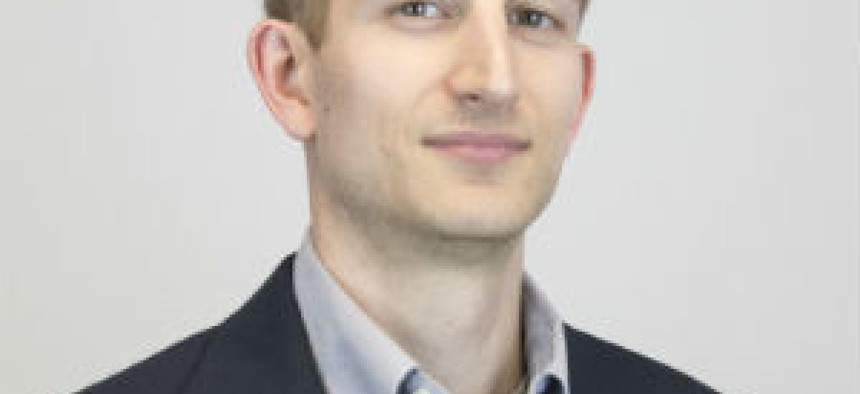 NCI Inc. went through a tumultuous year but with a new owner its CEO sees a chance for the company to move forward with a clean slate.
NCI Inc. is undertaking a self-described clean slate for its almost 2,000 employees after what has been eventful year on many fronts for the Reston, Va.-based government IT contractor.
The company in January found itself as the victim of an almost 10-year embezzlement scheme by its former controller. It also originally forecasted a sixth straight organic revenue decline before a revision in May projected growth.
Then there was the effort by NCI leadership to find a buyer for the company, which culminated in August as private equity firm H.I.G. Capital bought NCI for $283 million. H.I.G. first showed interest in a business relationship in November 2016, while several other parties that included private equity firms and another unidentified Reston-based IT contractor also indicated interest in NCI.
CEO Paul Dillahay first came on board to NCI in October of last year with the mandate of returning it to organic growth and preparing it for a sale within three-to-five years, as he described to Washington Technology. Part of that effort included the hiring of business development leader Bridget Medeiros and other key executives to get NCI going again.
"That's what we were committed to, the team understood that and we were all in, obviously things accelerated," Dillahay told WT. "I think that's healthy and didn't expect it.
H.I.G. gives NCI access to more capital that was difficult to find in its "awkward size" as a middle-tier public company, Dillahay said. NCI has more opportunity also to "leverage the balance sheet and look for acquisitions," he added.
"We're (H.I.G.'s) first acquisition in this industry and will be the platform from which they want to go and make more, so we're spending a lot of time looking at opportunities in the marketplace right now," Dillahay said.
With H.I.G., NCI also now has a platform to "invest heavily" in its artificial intelligence business along with its core IT modernization and agile development work. That has translated into an exclusive partnership between NCI and Columbus Ohio-based commercial AI vendor CrossChx to bring the latter's product into the federal space.
CrossChx's product is already deployed at 300 hospitals. NCI also has a series of pilots underway with CrossChx to determine the system's viability and potential usage by federal agencies, Dillahay said.
The Army and Centers for Medicare and Medicaid Services are among the agencies included in those pilot programs, he said. NCI additionally wants to bring AI-based scheduling tools into the Veterans Affairs Department, Dillahay said.
"It'll give us a bunch of proof points around the benefits and efficiencies of the product and the way we're deploying it, which then we can go market," he said.
NCI is looking at a combination of robotic process automation and machine learning that helps an AI technology platform continually learn how to carry out a repeatable process around the clock, he said.
NCI's struggles with organic growth date to back to the start of this decade outside of the 2014 acquisition of Computech that added sales the following year. Pre-acquisition, NCI was on track to break that streak with 3-percent organic growth for the year as detailed in its last financial report as a public company.
Post-acquisition, Dillahay told WT the company is targeting a 7-percent organic sales increase for the year. Dillahay said organic growth and continued refinement of NCI's business development functions remain his top priorities but added some of that growth will have to come through deals.
"A simple, good solid business in the government services marketplace that gives us access to either new customers or new capabilities is one scenario," Dillahay said. "Another is a specific company with a very unique capability or customer set."
An acquisition of a company in the intelligence community would also interest NCI as accessing that area organically is difficult, he added. NCI's pipeline for mergers-and-acquisitions includes companies larger than it, Dillahay said.
A pair of key metrics NCI has set for itself with H.I.G.'s backing is to get to $100 million earnings before interest, taxes, depreciation and amortization expenses by 2020. Dillahay said this "ultimately has to be fueled by acquisitions" but NCI can also "make an impactful organic growth occur" in tandem.
There is also the matter of the $19.4 million embezzlement, which was discovered 10 weeks into Dillahay's tenure as CEO. Jon Frank was sentenced in September to six-and-a-half years in prison on federal wire fraud charges and must pay the full stolen amount back in restitution.
NCI also has an ongoing civil lawsuit against Frank, while both the Defense Contracts Audit Agency and U.S. Attorney's Office in Alexandria, Va. are looking into the potential impact of the embezzlement on NCI's government contracts. Dillahay told WT NCI is strictly in asset recovery mode and that the company expects to "get through that relatively timely."
One item working in NCI's favor is the fact that the company has not yet billed the government fully for some reimbursable costs, Dillahay said. The issue also was a topic of discussion between Dillahay and NCI's government customers, which he described to WT as a bridge to conversations about how to prevent embezzlements in their enterprises also and about NCI as a whole.
In one example Dillahay offered, "one of our key customers is a former public company (chief financial officer) so her interest was through the roof because she had lived this concern in her prior life."
She and 20 of her colleagues at a federal agency met with Dillahay to learn about NCI's experience and "they had very good conversations about it," he said.
All of these events and more led Dillahay to decide on some moves he sees as helping NCI turn the page and get a "fresh start" into its new era. One includes a new logo and larger rebranding effort to be rolled out by the end of this year, he said.
Before and after the sale to H.I.G., Dillahay has also reshaped the top management team in an effort to make the reporting structure more streamlined. Thirteen executives reported directly to him when he was hired, Dillahay said.
That number of direct reports is now down to eight and includes the hire of a new chief technology officer in Allan Badeau, who joined NCI in December along with Medeiros.