Inside MacDonald Dettwiler's new 'Maxar' era as DigitalGlobe buy closes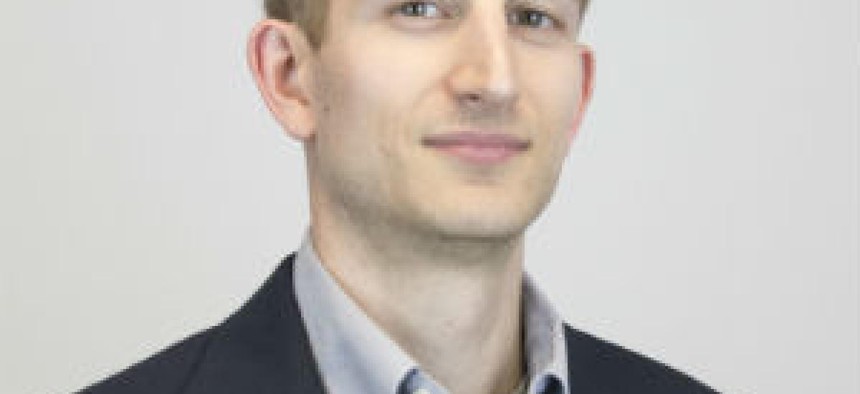 Canada's best-known space company MacDonald, Dettwiler and Associates closed its $2.4 billion acquisition of Earth imagery giant DigitalGlobe Thursday as part of MDA's larger efforts to be a major player in the U.S. also.
The closure of the transaction also brings with it a new chapter for the almost five-decade old MDA in that the name is no more. Enter the new name Maxar Technologies, which its CEO Howard Lance described to me as a blend of the words "maximum" and various space technologies the company specializes in."
"The first three letters are about doing lots of things to the max: maximum agility to serve customers and velocity in developing new technologies," Lance told me. "The Maxar word has sonar, lidar, radar and other high-technology acronyms."
Maxar has taken steps over the past year through its "U.S. Access Plan" to remake itself into a predominantly U.S. company that can bid for classified space contracts in particular. In late 2016, the company started a San Francisco-based holding entity in SSL MDA Holdings that is now known as Maxar Technologies Inc.
Where Maxar eyes growth among U.S. government agencies is a blend of those specialized technologies along with services such as data science and geospatial analytics, Lance told me.
The newer, larger Maxar's revenue for 2016 with DigitalGlobe would have been almost $2 billion with one-fourth of that from U.S. government agencies.
"Our number of services around geospatial data, analytics, deep learning and machine learning support the government's work in the whole cycle of collecting, exploiting, understanding and analyzing remote sensing data," Lance told me.
With DigitalGlobe comes a business it bought in late 2016 in information services provider Radiant to add a services component along with DigitalGlobe's extensive Earth imagery library.
Radiant will be one of Maxar's four primary businesses along with DigitalGlobe, satellite maker Space Systems Loral and a unit known as MDA that will focus on areas such as space robotics, surveillance and intelligence systems, and geospatial radar imagery.
Each business unit within Maxar will operate under its current branding as the new name is rolled out through the remainder of this year, Lance told me.
Lance also told me Maxar's current structure will remain in place until 2019, when the company will undertake another reorganization to be fully incorporated in the U.S.
In conjunction with the DigitalGlobe deal's closure, Maxar started a new era as a dual-listed company Thursday to mark its first day with shares available trade on the New York Stock Exchange to complement the shares on the Toronto Stock Exchange. The stock in New York opened at $54.45 and closed 1 percent lower to $54.30, according to NYSE data.
The dual-listing gives Maxar an opportunity to tell "what we think will be a compelling story and open the door for access to capital to grow both organically and potentially through acquisitions," Lance told WT.
Shares in Maxar have traded in Toronto since July 2000, five years after the former Orbital Sciences (now Orbital ATK) acquired the company for $67 million in stock. John MacDonald and Vern Dettwiler founded Maxar as MDA in 1969.
The stock will temporarily trade under the symbol "MDA" on both the NYSE and TSX before a scheduled shift to "MAXR" by next week.
Maxar also announced a series of senior executive appointments in conjunction with the DigitalGlobe transaction's closure.
Bill McCombe, former chief financial officer and treasurer for Maxar's U.S. holding company, will move to the CFO post for Maxar at the corporate-wide level. Former Maxar CFO Anil Wirasekara will stay with the company as its senior financial executive in Canada and report directly to Lance.
Timothy Hascall will transition to chief operations officer for Maxar from a prior role as executive vice president for DigitalGlobe's imagery unit.
Daniel Jablonsky will move up to president of DigitalGlobe from his prior role as head of its defense and intelligence business lead. Founder Walter Scott was appointed chief technology officer for Maxar.
Former DigitalGlobe CEO Jeffrey Tarr has stepped down after six years at the helm and will act in an advisory role until January.