Northrop services biz to benefit from Orbital deal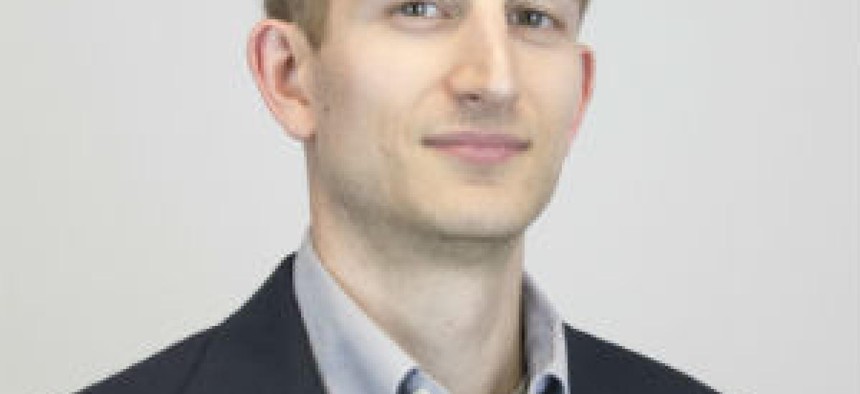 Space and missile defense growth prospects led Northrop Grumman to make its blockbuster move to acquire Orbital ATK Monday and dominated the headlines -- including ours in fact at the outset.
And as I wrote Monday, the deal moves Northrop up the defense sector food chain in scale and positions the industry giant as one with a fuller portfolio in space from the component level to the larger platform. Northrop also upset the rival Boeing-Lockheed Martin team to win the Air Force B-21 bomber contract two years ago and has a vast unmanned aircraft lineup.
But there is one part of Northrop that could see a lot more action if the deal goes through: the $4.8 billion technology services business. While that segment is roughly half of the size of Northrop's aerospace and mission systems segments -- about $10 billion each -- it makes the latter two go, as one analyst notes.
A Monday report from IT market intelligence provider Technology Business Research Inc. points out that technology services could see "further entrenchment into high-end differentiated mission services" through the Orbital deal.
The business' maintenance, operations and sustainment work keeps Northrop's platforms in "working order" and houses a "strong logistics and sustainment capability" thanks to investments in new Internet of Things and automation technologies, according to the report by TBR public sector analyst Joey Cresta.
In other words: Northrop will not follow in the footsteps of Lockheed Martin, L3 Technologies and Harris Corp. to get out of government services. The latter two exited amid price and competitive pressures on their respective services businesses and decided to focus their efforts on hardware products.
Analysts have speculated about that prospect for Northrop since the TS segment launched in 2016 after a realignment from four segments into three. But Cresta notes TBR "does not see a compelling reason" to do a divestiture given the company's shift to align services with the larger programs of record.
Northrop executives themselves have detailed to investors the shift that has seen the company wind down involvement in lower-margin enterprise IT at the state and local level, for example. Replacements for that include logistics and modernization work, which is sometimes for its own platforms through intercompany sales.
The company does expect to see sales declines through the end of this decade in technology services, partly by design due to that shift. Stephen Movius, Northrop's corporate vice president and treasurer, said in February at the Barclays Industrial Select Conference in Miami that technology services will fall to the low $4 billion-sales range by 2019.
There is also the anticipated infusion of added funds that the Defense Department would get under President Donald Trump's budget proposals. CEO Wes Bush told investors in an April conference call the company receives one-quarter of its revenue from the Pentagon's operations and maintenance funds.
TBR notes that the combined Northrop-Orbital could get dual tracks for business with "next-generation mission-critical awards with long services tails," meaning the company would build the platform and then also gain the follow-on sustainment and modernization work.
Northrop has already had one large services win to smile about this year so far in a potential 10-year, $7.8 billion IT contract with the Social Security Administration. Awarded in August, Northrop is eligible for up to $3.1 billion in work over that contract's lifespan and has the largest ceiling among all awardees.