Northrop raises bet on space with $9.2B Orbital ATK deal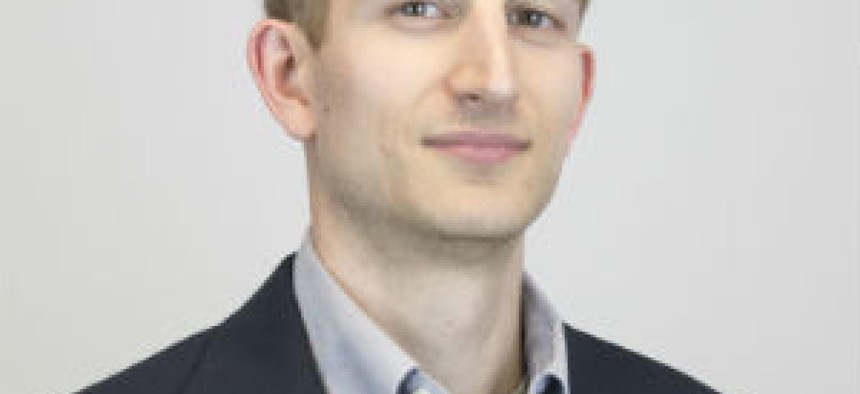 Confirming various overnight media reports, Northrop Grumman will make its largest acquisition in 15 years as it will pay $7.8 billion cash for smaller aerospace-and-defense rival Orbital ATK.
Northrop has largely stayed away from acquisitions since the 2011 spinoff of its former shipbuilding business now known as Huntington Ingalls Industries and the sale of advisory services contractor TASC in 2009. Northrop's investments since then have largely focused on share repurchases and dividends.
Speaking to investors in a Monday morning call, Northrop CEO Wes Bush explained that the defense contractor has "been focused on investing in the business for a long period of time" as potential deals did not fit its strict "strategic and financial fit" criteria.
Orbital ATK makes sense now, Bush said, not only with an attractive interest rate environment that led Northrop to go for an all-cash deal and become a stronger player in markets such as space.
In addition to the $7.8 billion sale price, Northrop is also absorbing $1.4 billion in debt, bringing the value of the deal to $9.2 billion.
The deal adds nearly $4.6 billion in revenue from Dulles, Va.-based satellite and rocket maker Orbital ATK and brings Northrop's projected total sales for this year to between $29.5 billion-$30 billion.
That puts Falls Church-based Northrop as the third-largest defense contractor on scale: in front of Boeing's $28.5 billion-$29.5 billion defense business but behind General Dynamics at $31.3 billion to $31.4 billion in forecasted revenue for this year.
Lockheed Martin sits atop the food chain with $49.5 billion-$50.7 billion in projected sales this year. Raytheon is fifth among U.S.-based weapons makers at $25.1 billion-$25.6 billion.
Orbital ATK was on its own growth trajectory this year as the company expected to see almost 3.8-percent sales growth on higher activity in government satellite programs and aerospace structure programs. CEO David Thompson told investors that discussions between the companies began "earlier this year" and there was no competitive auction process.
During the call, Bush touted many of the usual reasons chief executives cite when undertaking a large transaction like this. Bush pointed to the "complimentary nature of technologies" both companies bring and that these are "two innovation cultures working on different things over time."
Take space for instance, where Northrop focuses on large satellites and other systems for the Air Force, NASA and other agencies: work that has become increasingly classified. Orbital ATK develops smaller satellites for the same customers and also makes launch vehicles and propulsion systems that take cargo to the International Space Station and other payload work.
The combined Northrop-Orbital entity sees this as an opportunity with the government "rearchitecting its space domain," Bush said, to "take small and large space systems to operations in this environment."
There are also underlying macro-market and technology trends that Northrop wants to get in front of through this deal, Bush said. Namely, he cited the pace of innovation outside the U.S.
"As we think about world shaping up in front of us, the issue of technology superiority for the U.S. and allies is a real issue our customers are struggling with…. The rapid advance of adversaries is quite concerning," Bush said.
There also is an impact on Northrop's $4.8 billion technology services business, formed in late 2015 through a realignment from four sectors into three. Rather than join its larger defense peer Lockheed Martin in seeking to divest, Northrop is gradually shifting the segment away from lower margin IT work and toward programs focused modernization and readiness, for example.
Bush described that transition to investors in a July 2016 call, when he said technology services will move to "areas where they need some aspect of technology componentry as a part what they're doing or they need engineering applied to the outcomes for the products or services that they're looking at."
Monday morning, Bush and Thompson told investors they should not look for any moves in the near-term as Orbital ATK will become a fourth segment of Northrop after the deal closes. It is also too early to contemplate any management changes and there is no timeline for any potential realignment, Bush said.
There may be some flexibility down the road on that, however, as part of its push to be more discerning in bids. Northrop will "constantly test what doesn't fit (and) what might be a better home in a different company in our space," Bush said.
Immediately post-close, Orbital ATK's status as its own segment insures "good program execution stability and good organizational stability," Bush said. That helps it "continue operations and not be disturbed," he added.
Coincidentally, the $7.8 billion price for Orbital is the same value Northrop paid to buy the former TRW in 2002. That deal for TRW was an all-stock deal for Northrop, whereas the acquisition of Orbital is all cash plus the assumption of $1.4 billion in net debt.
Credit ratings agency Moody's Investor Service gave an outlook on the deal in a research note issued Monday even though Northrop plans to take almost $7 billion in debt for financing. Moody's says that would put its pro forma leverage ratio -- a metric watched by Wall Street analysts -- to 4.8 times earnings before interest, taxes, depreciation and amortization expenses.
By 2020, Moody's Senior Analyst Bruce Herskovics and Senior Credit Officer Jonathan Root write in the note that Northrop could bring the leverage back below 3.5 debt-times-EBITDA. Northrop's annual $1 billion-$1.2 billion in cash flow along with Orbital ATK's $200 million should help mitigate financial risk, according to Moody's.
At $134.50 per share, the deal is a 22-percent premium over Orbital ATK's closing stock price on Friday. Thompson said the deal gives his company's shareholders a total 150-percent premium since its creation in February 2015.
Both companies expect to close the deal in the second half of next year pending regulatory and Orbital ATK shareholder approvals.
Orbital ATK will add 13,000 employees to Northrop to make for a total combined workforce of almost 80,000 people.
Perella Weinberg Partners LP is financial adviser and Cravath, Swaine & Moore LLP is legal counsel to Northrop. Citigroup is financial adviser and Hogan Lovells US LLP is legal counsel to Orbital.