Jacobs uses Blue Canopy deal to broaden footprint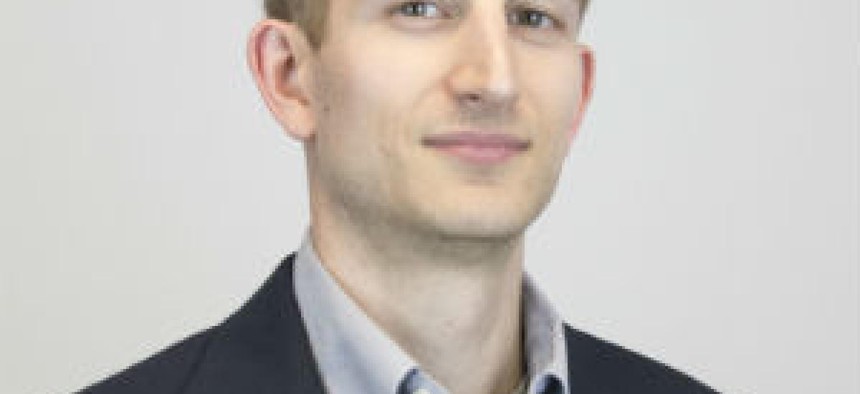 Jacobs Engineering Group is leveraging its Blue Canopy deal to chase big data analytics and other Internet of Things capabilities.
Jacobs Engineering Group's pending acquisition of soon-to-be former rival CH2M announced in August seeks to significantly grow Jacobs' government business to more than half of overall corporate sales.
That blockbuster transaction fits in with many of the scale-based deals in recent years across the government technology services market. And then there are those buys that are more strategic in nature, a category under which Jacobs' acquisition of Blue Canopy earlier this month falls into.
Reston, Va.-based secure IT services company Blue Canopy will adds a little scale to Jacobs with $104 million in revenue from 2016. And this deal centers on entries into new markets that can eventually act as runways into others via the Dallas-based giant's Jacobs Connected Enterprise portfolio, according to Jacobs' Vern Saunders.
The Jacobs Connected Enterprise portfolio is based around the ever-evolving Internet of Things concept with connected machines such as cars or critical infrastructure components able to deliver information back to a client in real time, Saunders told Washington Technology. A second aspect to that is the use of new analytics tools and techniques that can extract that information and make sense of it all in a secure environment, Saunders said.
"Blue Canopy adds one area where we didn't have sufficient qualities in security operations centers around being able to deliver those capabilities to clients," Saunders said. "Most enterprises now in a lot of our clients and industries have migrated away from not only trying to prevent a data breach, but keep adversaries from taking things they shouldn't take out."
Part of Blue Canopy's approach to security operations centers is a focus on helping analysts make use of large volumes of data that Saunders called "so limitless (that) no human could parse it… and come up with a decision."
Jacobs' goal through Blue Canopy is to help users at the centers visualize the data and "eliminate the false positives," Saunders told WT. "Those are real tangible things the centers can do to keep the enterprise secure."
Jacobs' acquisition last year of Columbia, Md.-based cyber company Van Dyke Technology brought new vulnerability testing, computer forensics and identity management access services, Saunders said. Blue Canopy was "needed to have a balanced portfolio" for cybersecurity, he added.
The acquisition of Blue Canopy also adds new work in the federal financial services arena and in particular the Federal Deposit Insurance Corporation, which insures deposit accounts in the event of a bank's failure. Blue Canopy provides IT services to the Treasury and Securities and Exchange Commission through the TIPSS-4 and CIO-SP3 contract vehicle small business portions.
"We have a great entree from a commercial cyber standpoint in getting into the banking industry with having been afforded the opportunity to support FDIC and earn their trust," Saunders said. He cited cloud migration and data analytics as other services Jacobs could offer in financial services, "an entirely different customer set we haven't had the opportunity to pursue work for in that space."
Other new or added civilian footprints Blue Canopy brings to Jacobs include the departments of Education, Health and Human Services and Homeland Security. Blue Canopy performs IT and telecommunications work for HHS and Education via the CIO-SP3 vehicle, for example.
Saunders also told WT that Blue Canopy's 450 employees bring skill sets in agile development, software engineering and security analysis. Many of the software engineers have certifications for the cloud platforms Amazon Web Services and Microsoft Azure, he said.