Big leadership changes mark first half of fiscal 2013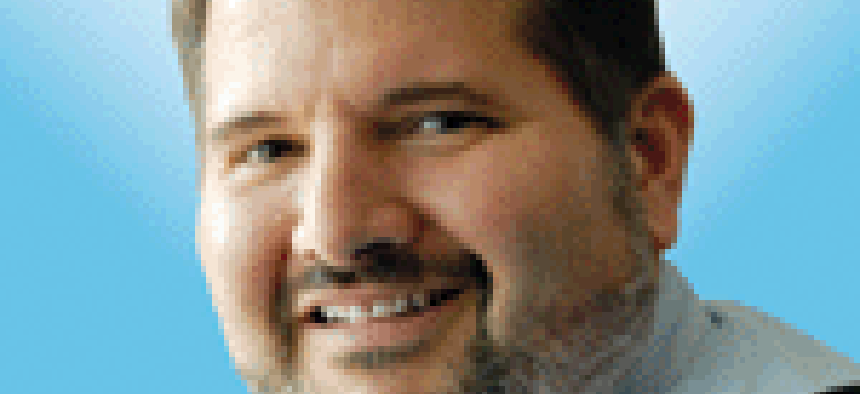 At the half way mark, 2013 has seen a plethora of changes among the senior leadership ranks of some of the largest government contracts. What do you think is behind all of the changes and are more to come?
The first six month of fiscal 2013 are nearly at an end, and what a six months it has been.
Not only have we seen a presidential election and plenty of drama around the budget, but we've also seen more changes in the contractor ranks than is typical.
Let's just take a look at the leadership changes we've seen since Oct. 1:
Lockheed Martin, Northrop Grumman and General Dynamics all have new leaders of their IT businesses, or in the case of Lockheed, will very soon have a new leader, when Linda Gooden retires and Sondra Barbour takes her place.
Northrop's Linda Mills became corporate vice president of operations on Jan. 1, turning over the information systems sector to Kathy Warden. And at GD, Gerald DeMuro has been replaced by David Heebner as group executive of its information systems and technology.
Lockheed and GD also have new CEOs as of Jan. 1, and both are women – Marillyn Hewson at Lockheed, and Phebe Novakovic at GD.
AT&T has a new leader in Kay Kapoor, formerly of Accenture and Lockheed Martin. And now the government business of AT&T, Verizon and CenturyLink are all led by women.
With Kapoor's departure from Accenture, that company has a new federal leader in David Moskovitz.
IBM Corp. welcomed back Anne Altman as the general manager of its federal business. Previously, she was general manager of IBM's global public sector business.
Harris Corp. saw the president of its IT business, Ted Hengst, depart to become the CEO of Artel LLC. Hengst was replaced by Wayne Lucernoni.
Science Applications International Corp. is in the process splitting into two companies, which will create two senior leadership teams running a multi-billion dollar companies.
And there is CACI International, which terminated its CEO of a year to bring in a new leader in Ken Asbury.
QinetiQ North America is in the process of a transition as its CEO, Duane Andrews retires on March 31, and will be replaced by J.D. Crouch.
That's quite a bit of churn among some of the largest companies in the market. Some of it is planned with the moves announced months in advance. Others were sudden departures.
I think, in some ways, we are seeing a generational shift among these senior leaders. In other cases, I think we are seeing the tremendous pressure companies are under to perform. You miss numbers at your own peril.
So, if there's this much change among the large companies, you better believe the same change is going on at the small and midsize firms. We probably cover more people news, promotions and new hires than we ever have before.
But you might not see as many CEO changes at these companies, because the CEO often is the owner, and an owner usually isn't going to fire himself.
I think the leadership changes at the largest firms are finished for now, but I think the changes in the layer below may continue, particularly as these new CEOs build their teams.
I also expect we'll have a bit more stability once more of the budget uncertainty clears up.
That we've seen this many changes at the top is a testament of how critical people are to this business. As I've been told many times, a company's most valuable assets walk out the door at the end of each day.