8(a) and instant data; not a bad place to be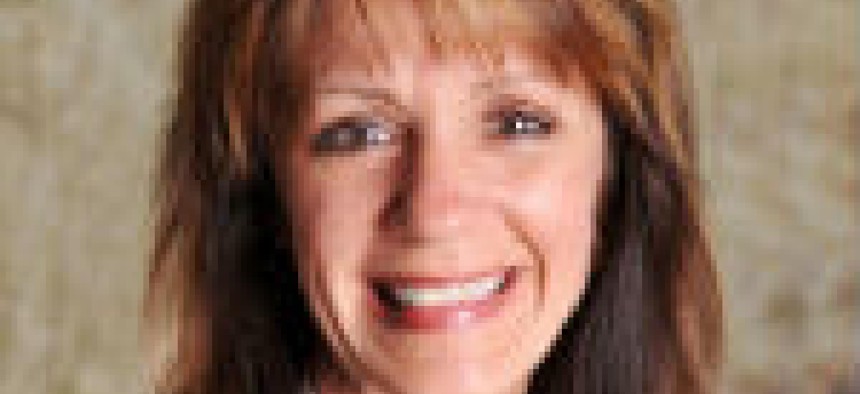 Genova Technologies scored No. 23 on 2012's Top 25 8(a) contractors list. Listen to president and CEO, Dawn Ainger, tell why she thinks her company is in a good place.
The demand for information at your fingertips is driving the future for Genova Technologies.
The company scored the No. 23 spot on the 2012 Top 25 8(a) list, with $25.7 million in prime contracts.
"For the foreseeable future, the world is going to have an insatiable need for information, energy and food," said Dawn Ainger, Genova president and CEO. And since Genova Technologies, of Cedar Rapids, Iowa, lives within the informational and agricultural market, Ainger believes she and her company are in a good place.
Its lines of business are program and project management, requirements analysis, business process modeling and reengineering, application development, network design, information technology planning and professional staff augmentation.
The company is also in a good place because it does things that society craves. "We are getting more and more accustomed to getting information right when we need it, right where we want it," Ainger said.
Ainger sees such demand as being ever-increasing. As technology grows more and more advanced, and as new technologies make their debut, the demand for fast information transfer will rise.
Information used to be "built for whoever needed it at that time," Ainger said.
Now that information technology has advanced so much, "there will be more integration of that data and different people needing that information sliced and diced in different ways," Ainger said. Genova can do that.
She brought up the example of health care. If a patient is being treated by a physician, it is important that the doctor knows what medication the patient is using. Digitized health records can put that information at the fingertips of the health care provider.
Ainger said that the demand for this kind of technology is not going to decrease.
As for the 8(a) program, Ainger echoes what companies who have successfully used their 8(a) status have said: The program should be used and appreciated as a tool. "At the end of the day, the service and expertise that we have keeps getting us the work, but the 8(a) status got us in the door in the first place," Ainger said.
"Over the life of Genova, it's probably accounted for less than 5 percent of our total sales," she added. What helped Genova in the long run is that their customers "saw that we solve problems in a unique way, and they gave us some work, and then we got to continue," Ainger said.
Ainger also stressed how important it is for a business to differentiate itself. "You still need to supply your customer with goods or a service that they will not want to get from anywhere else," Ainger said.