Will a BAE, EADS merger lead to a U.S. intell spin off?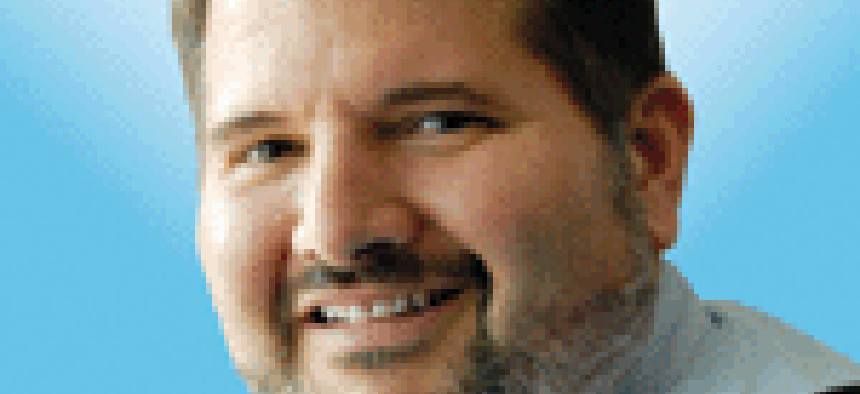 A combination of BAE Systems and EADS might force a sale of BAE's U.S. intelligence business. So the question is, who's going to buy?
For BAE Systems and EADS to complete their merger, they'll have to jump through several regulatory hoops, and one of those hoops could create a lucrative opportunity for U.S. companies.
In Europe, regulators and investors will have to figure out how the deal impacts defense policies, and how the combination affects the ownership structure of EADS, which is partially owned by the French government, as well as other French and German companies.
On this side of the Atlantic, there will likely be some organizational conflicts of interest questions, but the real action may be around what happens to BAE's intelligence business. I expect the Justice Department will be taking a hard look at the details of the acquisition and how the combined company will be structured.
One source told me that while BAE and EADS want to keep everything, there is a strong likelihood that they may have to divest the intel business to satisfy U.S. regulators.
I'm not surprised because I've heard over the last 18 months that there is growing discomfort with foreign-ownership of contractors that support intelligence agencies and operations. Some of that discomfort played a part in Cobham plc's decision to sell off Sparta Inc. It was getting harder for them to grow that business.
Some estimates put BAE's U.S. intel revenue at $2 billion. According to the company's website, some of their capabilities include analysis, targeting, and support to operations; intelligence, surveillance and reconnaissance; identity management; information sharing and enhanced IT and cybersecurity.
The company says it holds some of the largest U.S. Army analytics contracts, providing experts and training around the world. The company also supplies tactical analysts who work in the field with warfighters.
So, let's assume that all of that business is sold as one piece, and there are minimal OCI concerns.
If those two assumptions are correct, then the range of potential buyers will include some of the large primes, who will look at this as an opportunity to remove a competitor from a crowded field, as well as private equity buyers.
Private equity has shown in recent years that it isn't afraid to go after larger deals. It was just last year that Providence Equity Partners spent $1.9 billion to acquire SRA International.
We could see a shoot-out between the strategic buyers and private equity. It'll all come down to who wants it more, and who can spend the money.
It would make a great acquisition for anyone, provided the price is right. Part of me roots for a private equity buyer because I like to see lots of competition in the market. But at the same time, consolidation is probably healthy for a market that is under such budget constraints.