Does uncertainty have to be the new normal?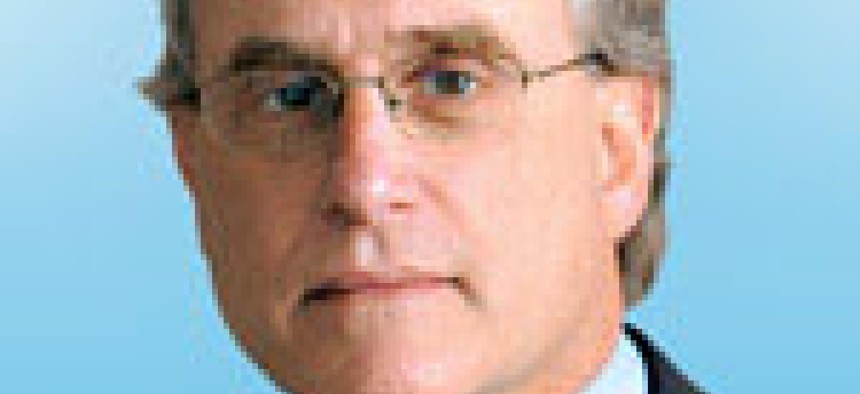 Contractors need the government to act now and plan for sequestration.
As the government enters the last quarter of its fiscal year and attention shifts to fiscal 2013, uncertainty remains the most prominent feature of the government contracting market. The questions are how long that uncertainty will last and what can be done to minimize at least some of it.

With agencies living under more frequent and longer continuing resolutions and sequestration on the horizon, contractors are already feeling the sting of the nation's fiscal problems. Preliminary data for the first half of fiscal year 2012 suggest that services contract spending is already down more than 10 percent. While the final 12 weeks of the fiscal year will likely feature the usual uptick in spending, no one expects this to be a strong year for the market. Programs have already been canceled or delayed and thousands of jobs have already been eliminated.

Recent press reports and other commentary have suggested that congressional leaders are, at long last, having "serious" discussions about what to do with the big four fiscal issues on their plate: the budget, the Bush tax cuts, the Medicare reimbursement fix, and the national debt ceiling. And both the House and Senate are moving forward with their fiscal year 2013 appropriations, albeit at different paces with different baselines and priorities.

But lest we get too optimistic about a sudden breakthrough, it is also important to remember that few members of Congress believe that a deal can or will be reached before the elections on either the 2013 appropriations or any of the other three major issues. This is particularly true with the looming elections, which themselves are a barrier to reaching a long-term agreement. That means we continue to face all of the disruption "life by CR" creates, coupled with longer term budget uncertainty.

This environment wrecks havoc with government and industry alike. And it is likely to worsen the longer the debate over appropriations and sequestration lingers. While sequestration does not technically begin until Jan. 2, every agency must take its impacts into consideration as they plan their spending and program agenda for the first quarter of fiscal year 2013. The complexities are significant for every agency and many questions remain about what elements of the federal budget will be exempt from sequestration.

For example, there is now agreement that the Veterans Affairs Department is largely exempt from sequestration, but there is much less clarity about other accounts, such as overseas contingency operations. Likewise, one can assume that the president will exempt military pay and benefits , but what of civilian pay and any of a score of other "must dos" or "emergency" requirements? That's why Defense Secretary Leon Panetta has publicly said that the Defense Department must start putting together its contingency plans now and cannot wait until autumn to do so. It is simply too complicated.

The same is true for companies in the government marketplace. They, too, are under intense pressure to have their own business plans in place, face an increasingly jittery stock and investment market, and need clarity on a range of practical, but critical, implementation questions. How will layoff and plant closure notification requirements (known as the WARN Act) be impacted? What are the implications of scaling back or terminating contracts? And the list goes on.

Yet, at press time, the Office of Management and Budget position has remained clear: agencies are not to engage in planning for sequestration impacts until OMB issues its implementation and apportionment instructions, which are not expected for months. As Acting OMB Director Jeff Zients wrote Congress on May 25, "if Congress fails to act to avoid the sequester, then at the appropriate time, OMB will work with the executive departments and agencies [on apportionment and implementation details]." But because sequester is a real possibility, is so complicated and has such broad implications, now is the time to issue those instructions and let agencies do serious contingency planning, even as leaders in the Congress and the administration work to avoid its perils.

Notwithstanding the difficult and multi-faceted reasons for it, today there is far too much uncertainty surrounding both the government's operations and its contracting plans. Anything that can be done to reduce that uncertainty for all stakeholders, even if it involves worrisome assumptions, is better than the current silence.