6 quick fixes that will improve your company's win rate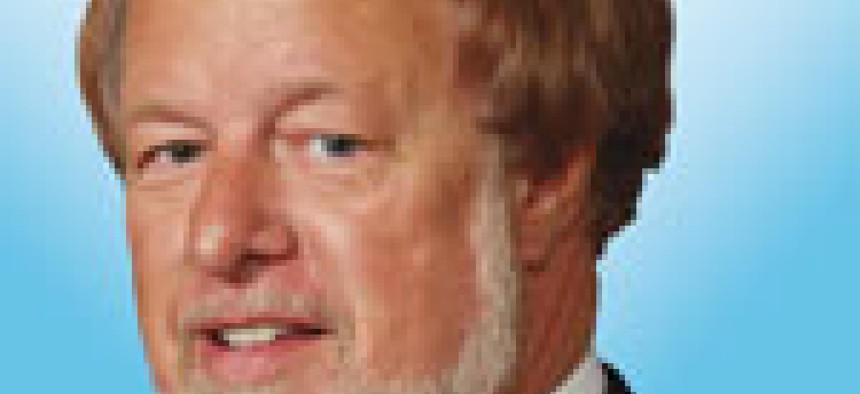 Surveys reveal too many companies don't use the 7-factor model to boost their win rate.
We're frequently asked how to improve a company's overall win rate, and I outlined these in the article I wrote in my January 2012 column "How to Raise Your Win Rate by 20 percent" using our seven-factor model. Since then, we've been surveying companies to see how well they perform in these seven factors and to identify areas where companies can make immediate improvements.
In this article, I'll share some of the survey results and show you immediate actions you can take to help raise your company's overall win rate.
In February and March 2012, we conducted two surveys – one with the Association of Proposal Management Professionals and the other with the Deltek GovCon team. The surveys asked proposal managers, capture managers, and business development professionals to rate how well their companies performed in each of the seven factors. We used 28 questions in the survey to measure performance and to pinpoint areas where companies could make improvements to raise their win rates. Based on the survey, here are six quick fixes that most companies can make to improve their win rates.
1. Capture and Proposal Training: Only 52 percent of the companies surveyed provide career development and professional training for their business development, capture management, and proposal development staffs.
Every company should have career development plans for its employees and offer professional development training for its management, key employees and especially for those people involved in business development, capture management, and proposal development. They should also provide training in proposal writing for technical and managerial professionals to help them write more compelling proposals.
Companies can develop these training programs internally or contract the training to companies that provide such specialized training. However you do it, some training is better than no training. By offering this kind of training, you can immediately leapfrog half the companies in your market.
2. Business Acquisition Process: 54 percent of the companies surveyed have not documented their business acquisition processes.
It is an indisputable principle that having a well-structured business acquisition process increases business acquisition effectiveness and reduces cost, yet half the companies surveyed compete using undocumented processes. Documenting these processes is the first step in raising the maturity of the business acquisition process. All companies of any reasonable size should have defined, repeatable businesses acquisition processes covering the business development, capture, pre-proposal preparation, proposal development, and post-proposal submission phases of the business acquisition life cycle. These processes should be fully supported by management and used for all new business acquisition.
3. Capture Management: Only 33 percent of companies review their capture progress and use these reviews to make management decisions about pursuing or continuing to pursue new business opportunities.
Companies should evaluate every new business pursuit monthly and make an affirmative decision to continue, delay or suspend the pursuit. If no reviews are conducted, then every new business opportunity remains in play, even when it is clear that the company can't win. Proper capture management reduces the effort spent on opportunities that are likely to be losers and focuses effort on opportunities with a better chance of winning. Measuring capture progress and making associated management decisions also are essential parts of the business acquisition process and necessary for increasing your win rate.
4. Management Decisions: Only 45 percent of companies surveyed use gate reviews as part of their business acquisition process.
The purpose of gate reviews is to ensure that management makes timely decisions about continuing to invest in a new business opportunity and to provide an opportunity for executive management to coach the capture team on how to raise its win probability. These gate reviews are fundamental to effective and efficient acquisition of new business.
5. Annotated Outlines: 70 percent of proposal writers begin writing their assigned sections before management has approved what they are going to write.
Annotated outlines or storyboards probably are not used. If they are used, they are not reviewed and approved by management. No wonder there is so much rewriting involved in completing typical proposals.
6. Proposal Quality: 37 percent of companies surveyed said their proposals suffer from errors that could cause them to lose bids.
Professionally developed proposals do not have these problems. They are always compliant, compelling and responsive. Major improvements in proposal quality are still needed by many companies.
Compete survey results are available on our website.