Last quarter critical for successful 2011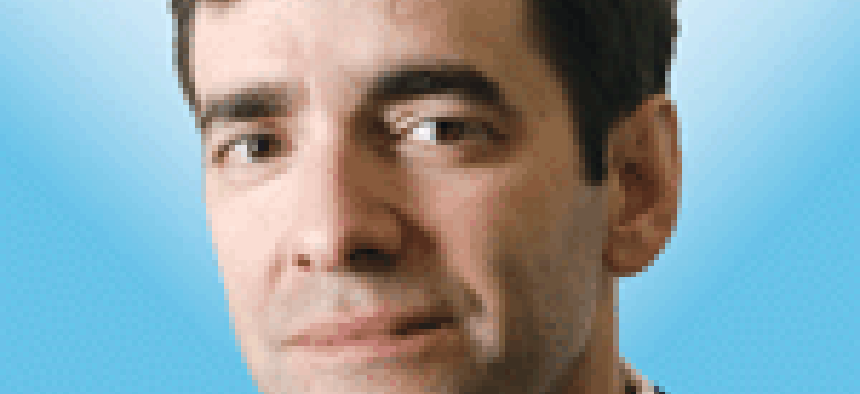 A frenzy of contract activity is expected in the last quarter, but will it carry over into 2012?
Bill Loomis is a managing director at Stifel Nicolaus.
Despite the daily talk of budget cuts and other headwinds for government contractors, the shares of the federal IT and professional services companies are actually ahead of the broader stock market indexes this year.
The overall stock market has been depressed recently because of concerns about economic growth, while much of the stock performance in the federal group has been driven by acquisition activity. This year, GTEC's shares climbed 44 percent following its acquisition by Ares Management, and SRA International's shares are up 51 percent pending the closure of its acquisition by Providence Equity Partners. Also, investors have been bidding up shares of some other companies in anticipation of the next potential takeover announcement. So far in 2011, federal IT and professional services stocks are up more than 7 percent, above the S&P 500, which is up 1 percent and NASDAQ, which is down slightly, and also above the aerospace and defense stocks, which are up 3 percent.
Although growth in the federal market has slowed sharply during the past few years, most of the public companies are still growing even excluding the effects of recent acquisitions. For 2011, I am projecting the public federal services companies will show average earnings per share growth of 10 percent (including the effect of acquisitions) on 7 percent revenue growth (excluding the effects of acquisitions). However, to sustain growth into 2012, companies will need to see a very strong quarter of contract awards in September. Award activity has dropped off significantly for most companies so far in fiscal 2011, affected by the elections last fall and the budget battles that created a high level of uncertainty about future funding for programs.
With the full-year budget passed in April, I expect to see the typical government fiscal year-end award activity, perhaps even more so this year given the higher than normal level of uncertainty and resulting low award activity. Award activity has slowed to the point that for the first time in 10 years, backlog growth for the public companies turned negative. However, companies are indicating that activity is picking up, in some cases awards also, with most companies having a record or near-record amount of bids pending decision by the government.
Unfortunately, fiscal 2012 will likely have similar budget delays given the proximity to the next elections. As a result, I expect to see slow contract award activity late this year and into next year. Although the 2011 budget did not provide much insight into potential future program directions, the 2012 budget should, given it is starting with the new House leadership, with negotiations early on with the administration led by the vice president, while the Senate also works on its version.
The president's 2012 budget submission in February is less relevant to what the actual budget will look like now given the outcome of the 2011 budget. A well-planned and negotiated budget should help give some confidence to government executives to move forward on funded programs, as it should lay a foundation to a longer-term vision of which programs will be cut, reduced or maintained. This higher level of certainty should also benefit contractors, which can then plan around program reductions and shift resources to better-funded areas.
Although IT spending under President Barack Obama's 2012 budget request earlier this year was for $79.5 billion, up 1.3 percent from the 2011 continuing resolution, the final budget will likely have a lower level of spending, with reductions in the cost of maintaining and operating IT infrastructure being partially offset by growth in the areas of cloud computing, application development, mobile computing, cybersecurity and other growth, although smaller dollar, areas. IT spending will continue to show growth in the federal market longer term, as it is used to help government do more with less resources, including people, in the future.