DOD pushes contractors into a pricing war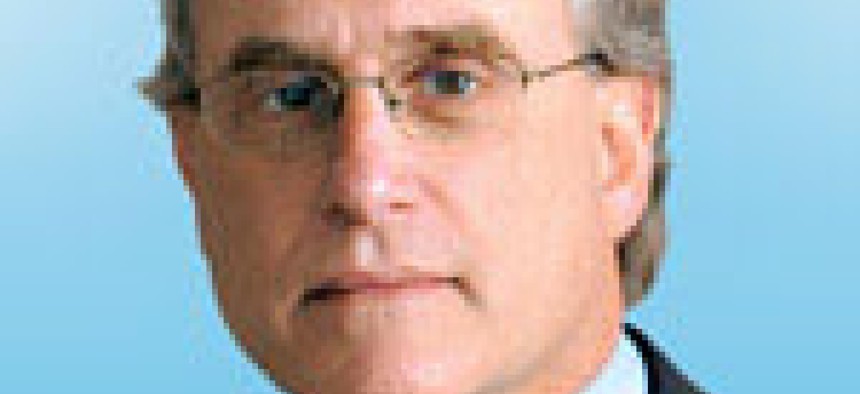 With a new emphasis on pricing and profits, DOD will make it more difficult for contractors to innovate.
Stan Soloway (soloway@pscouncil.org) is president and CEO of the Professional Services Council.
The Defense Department has announced a renewed focus on pricing that could have significant effects across the market. Given the budget climate, that focus is both wise and understandable. If ever there were a time that the government needs to make sure it is spending its money wisely, this would be it. The question is how best to do so.
There are a range of tools available to the government to help achieve that goal: well-run, competitive procurements; solid market research and price analysis; enhanced and accelerated workforce training; good contract management; and more. But recent statements from the department's acquisition leadership indicate that their pricing initiative will be centered on eliminating existing procurement flexibilities and developing new models and data requirements for determining, even dictating, a reasonable price and profit.
In a recent speech at the Defense Acquisition University, DOD Director of Procurement Policy Shay Assad said, "We're the only company in the world that tries to spend our money as fast as we can and get nothing for it."
By any measure, that's a remarkable and demonstrably false statement.
Although Assad was obviously using provocative rhetoric to make a larger point, the clear message is that the department believes it is getting a raw deal. He's asserting that contractors are making excessive profits, even though every independent analysis, including public company filings, clearly show that, though generally healthy, this industry's profits are far from excessive and are often well below standard commercial margins.
Nonetheless, DOD is developing new cash flow models and weighted profit guidelines for services, in the apparent belief that such models will better enable them to dictate price reasonableness. Moreover, DOD has asked Congress to remove from the decades-old statutory definition of a commercial item the crucial phrase "of a type," which was included to recognize that much of what the government buys is commercial but that the government might need it to be slightly modified to meet its specific needs.
Without rehashing the historic rationale for this important legislative provision, DOD's efforts to eliminate it are based on its belief that it is not getting adequate pricing information on some commercial procurements and that its workforce doesn't do the requisite market research and analysis. But neither is a compelling rationale.
The statute does not deprive the government of its right to obtain adequate pricing data. All it prohibits is requiring certified cost and pricing data which, for most commercial firms, is a nonstarter because it requires creating and maintaining parallel accounting systems that can comply with the government's unique and complex cost accounting standards. Hence, commercial procurements are based on competition, market research and what is known as other than certified cost and pricing data.
If the department is concerned that it is not getting the pricing it deserves, there are far more effective ways to deal with that concern than reversing important procurement flexibilities that will affect the government and thousands of companies. If contracting officers are not exercising their authority to request reasonable levels of pricing information when necessary, the answer is easy — ask for it. If companies refuse to provide it, don't do business with them. And if the workforce lacks the resources to do the necessary market research and price analyses, accelerate its training and the delivery of support tools.
The department actually gets a lot for its money, but it can always do better. Making regressive policy changes and adding costly, unnecessary processes, rather than focusing on more effective and efficient ways to capitalize on the real benefits of market forces and competition, is simply the wrong answer. And it signals a trend worth worrying about.