The perils of congressional procrastination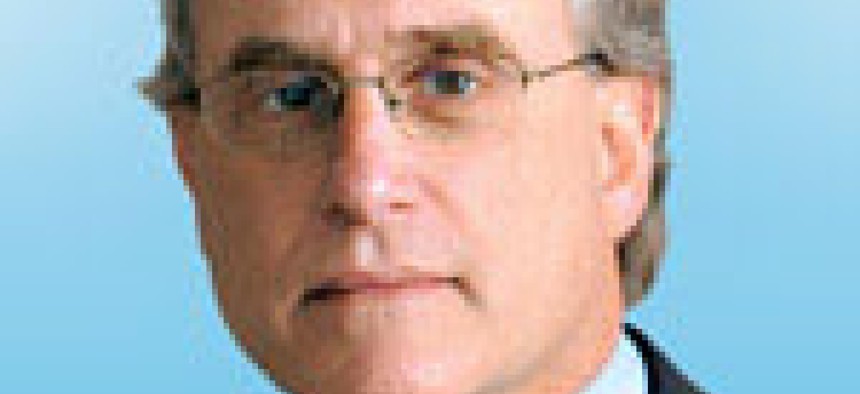 The fallout from delays in appropriations from Congress is enormous, says Stan Soloway of the Professional Services Council.
Stan Soloway is president and chief executive officer of the Professional Services Council.
It is becoming an all too familiar ritual. Congress departs for its August recess leaving one of its primary responsibilities — passing annual appropriations — incomplete.
For the first time in many years, Congress did not approve an annual budget resolution, leaving overall budget ceiling decisions largely to the appropriations leadership. Although nine appropriations measures have been approved by the relevant Senate committees, Senate leaders directed the Appropriations Committee in early August to work to an even lower budget threshold than they had set just a few weeks earlier. As such, even those nine bills are now in budgetary limbo. By contrast, the House has passed only two of the regular appropriations bills, and it is highly unlikely that more will make it through the House in the few legislative days before the October election recess.
Thus, agencies face at least one continuing resolution, if not more, to keep the government operating after Oct. 1 until Congress decides to approve an omnibus spending package to cover the remainder of the fiscal year. The precise timing of the omnibus bill will be determined, in part, by the election results. And it is conceivable a spending package could be delayed until January or February.
The effects these delays have on every federal agency and government management as a whole are enormous. Here's why: First, we haven't had a clean appropriations process for several years. That means some agencies are operating under appropriations baselines that are several years old. Yet, even though their actual buying power is reduced, their missions are not. That wreaks havoc with internal planning and mission execution. The resulting chaos extends to many, if not all, of an agency's customers — taxpayers — and its implementing partners in the private and nonprofit sectors. When funding continues to come incrementally, that chaos and havoc are even more pronounced.
The effect on the federal workforce is also palpable. When funding comes in dribs and drabs, it is difficult to execute already planned programs, let alone launch new ones. Frequently, when the yearlong funding finally does get released, it results in a surge in activity levels as agencies seek to obligate their funding before the end of the fiscal year. Although it is practically tradition for government spending to spiral upward in the last couple of months of the fiscal year, those spirals have looked a lot more like tornadoes in recent years. In fact, some agencies will obligate two-thirds of their procurement dollars in the last 45 to 60 days of the fiscal year. For the Defense Department, the challenges are further exacerbated by late-year supplemental funding, which also has an expiration date of Sept. 30.
Is it any surprise that one frequent result of this congressional fiddling and the subsequent funding flood is overly rushed procurements?
There is no reason to believe this troubling dynamic will change anytime soon. It is not difficult at all to envision the next Congress being even more internally divided because the most likely victims of public antipathy toward Congress could be those from moderate swing districts. And if control of either chamber changes, the ensuing conflicts between Congress and the White House could perpetuate this troubling pattern. Yet we all have an equal interest in a government that functions with at least a modicum of efficiency. That is an entirely nonpartisan objective. Unfortunately, the process we are again witnessing this year and might well witness in the next few years is a far cry from that modest goal and continues to drive massive inefficiency and ineffectiveness that directly affect us all. It should be a top priority for both parties in the next Congress.