Transparency initiatives teeter off balance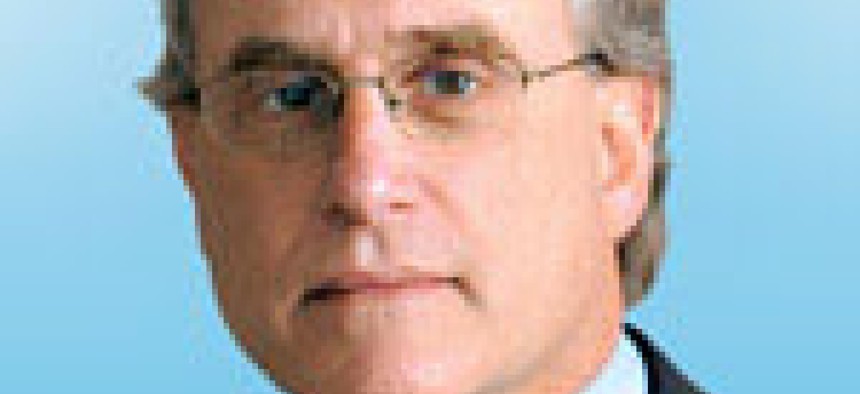 The Obama administration needs to correct transparency imbalances where either too little or too much information is being shared with the public, says Stan Soloway of the Professional Services Council.
The Obama administration has made an unprecedented commitment to increasing transparency across the government. This commitment has manifested itself in several ways: The Open Government Initiative, Recovery.gov, changes to how elements of the budget are reported, the advent of publicly shared dashboards that chart key programs and more. Unfortunately, in some key areas, efforts to increase transparency have been beset by a push to share too much information that rightly should be protected or withhold important information that rightly should be shared.
In June, without discussion or debate, the Senate passed an amendment that would make public significant portions of the new Federal Awardee Performance and Integrity Information System, or FAPIIS. When FAPIIS was first mandated and after much discussion and debate in Congress, it was agreed that access would remain limited to government officials. This step was taken because of the sensitive role the database would serve in helping to inform federal acquisition decisions. Specifically, it would contain a range of proprietary and complex information and also sensitive government information that pertains to contract administration and other legitimately private matters.
The Senate amendment would reverse that well-thought-out decision and, in so doing, invite the misuse of and misstatements about the data by an uninformed audience, creating a wide array of unfortunate effects. This potentially destructive amendment was blithely agreed to in the name of transparency, without regard to consequences or fundamental fairness.

At the other end of the spectrum, there is the Defense Department's insourcing initiative. As part of Defense Secretary Robert Gates' otherwise worthy effort to rebuild critical skills, principally within the acquisition workforce, the department is assuming a whopping 40 percent savings for every position that is insourced. This assumption has enormous implications and has generated more than a little skepticism. Internal Air Force documents not intended for public release but obtained by the media and other sources indicate that the department's underlying analysis simply and inappropriately substituted fully burdened contract costs for internal personnel costs, thus raising serious questions about the accuracy of the analysis or that of the 40 percent assumption. Despite numerous requests, the department has refused to release the analysis, and the resource management decision (RMD) containing it remains classified. As the internal Air Force documents mentioned above make clear, the analytics are available only to senior officials.
Two-thirds of the positions identified by DOD for insourcing fall outside the secretary's initiative. They are not subject to the RMD and thus are supposed to be subjected to rigorous individual cost analyses. However, it is equally challenging to get information about those analyses. One company, facing the loss of a five-year, $230 million contract, received a summary of the cost analysis only after filing a Freedom of Information Act request. The documents show net savings from this insourcing of only one-fifth of 1 percent and higher per-person costs for performing the work in-house, even while excluding a range of significant short-term and even more significant long-term costs associated with government performance. Ironically, the analysis also included some contract costs that were never actually incurred — and that exceeded the total savings estimated by the analysis. Here, as with the RMD, the integrity of the analyses is of paramount importance, particularly given DOD's acute fiscal challenges. More to the point, isn't this precisely the kind of information the public has a right to see?
We need to address imbalances that range from too much transparency to too little, from what could easily become an unfair, punitive and dangerous approach to information oversharing on FAPIIS to the Defense Department's undersharing of what should be routine public information. Transparency can be important and valuable, but right now we're just not getting it right.