10 reasons why you need capture management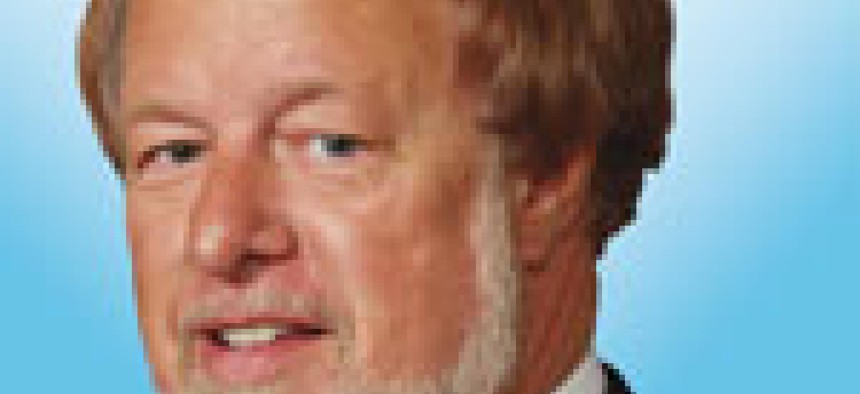 A successful capture management process requires 10 fundamental activities — and don't forget the need for corporate support, writes Bob Lohfeld.
Bob Lohfeld is chief executive officer at Lohfeld Consulting Group.

When we examine why companies win or lose new business in the government market, the reasons are amazingly similar. Companies win more often when they focus on understanding customer requirements and objectives. They predictably lose more often when they don't. Similarly, qualifying new business opportunities early in the business development life cycle results in better win rates, while late qualification results in fewer wins and cost increases in business development.
These and other activities are strong indicators of how well a company will do in competitive procurements. This correlation provides clear evidence that companies can raise their win probabilities by performing certain activities well and in the right sequence, thereby establishing the basis for an efficient process known as capture management.
Each company implements its capture management process to fit its culture and management structure, and all implementations should include the same fundamental activities.
Qualify the opportunity.

Assess the new business opportunity and make an appropriate decision to invest in the pursuit.

Build the capture plan and resource the capture team.

Develop a realistic, achievable plan that can be accomplished within the time available and against which capture progress can be measured.

Understand the customer's objectives and requirements

. Take the time to fully understand the customer's scope of work and the objectives to be achieved.

Develop a preliminary solution linked to objectives.

Create a solution to perform the work that achieves the customer's objectives.

Position with the customer.

Preview your solution with the client to shape the procurement strategy and the client's thinking.

Assess the competition.

Build a thorough, competitive assessment on which to base your win strategy and price to win.

Develop a win strategy.

Identify your company's strengths and competitors' weaknesses so you can mitigate your weaknesses, neutralize their strengths and accentuate your positive discriminators.

Establish a price to win.

Establish a target price based on your competitive strategy and expected competitor pricing.

Plan and execute a teaming strategy.

Identify where teammates can bolster your position and select the best teaming partners and negotiate teaming agreements.

Assess risk.

Identify, analyze and mitigate contract performance risk as perceived by the customer.
Defining your process is the first step toward implementing capture management. This requires developing detailed procedures that mesh with your company's corporate culture, along with supporting templates to make the process efficient. It takes several iterations to ensure that you establish a defined, repeatable process that works.
Full endorsement and support by corporate leadership and management are critical to capture process success. Some stakeholders are reluctant to establish a prescribed process, arguing that they were successful without it and don't want to change what has worked for them. Winning them over is a cultural transformation challenge that takes the full support of corporate leadership.
Over time, you accumulate data from your pursuits and can analyze that data to measure the effectiveness and efficiency of your capture process. Based on that analysis, you can measure results and adjust your processes, providing a quantifiable basis for capture process optimization for your company, culture and market segmentation.
So why capture management? A defined, repeatable, managed, measured and optimized approach provides multifaceted benefits. It will:
Result in winning more business from fewer, better-qualified opportunities.
Raise overall win probability.
Decrease costs.
Improve the quality of life for everyone involved.
Additionally, the process is scalable as your business grows.
Why not? Maybe you think your firm is too small and that defining and implementing a process takes too much time and investment. Maybe there's a sense that everyone is just too busy to stop and think about doing it better. Maybe your firm's heroes think they don't need a process.
There are myriad reasons for or against a capture management process. Use the comment field below to share your experiences with us.