May I see your ID, please?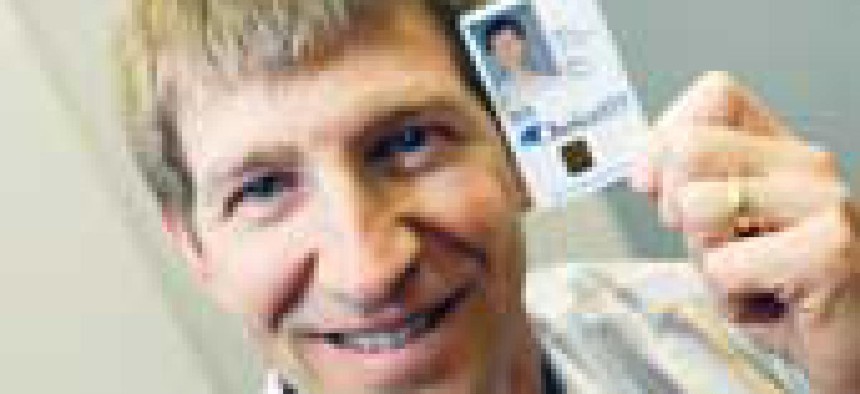 Many companies see great opportunities nationwide in the first-responder credentialingmarket.
Next time there is a major emergency in ArlingtonCounty, Va., firefighters, police and emergency medicalworkers will be flashing a new, high-tech identity cardto quickly verify their identity and gain access to thedisaster site.The county is working withthe state of Virginia and theHomeland Security Departmentand announced March 13 thatit is the first county in thenation to issue the FirstResponder AuthenticationCredential, a biometric smartcard modeled after the federalstandard for personal-identification cards. About1,400 of the cards have been issued and distributedin Arlington to date.The card is being used initially just for physicalaccess. "When the first responders arrive at an incidentscene, there will be a long line for obtainingentry, and a short line. We hope this will put themin the short line," said Michael McAllister, statesecurity director at the Virginia Department ofTransportation.The card will establish identity of the first respondersat the incident scene and confirm their qualificationsand expertise, so they can be quickly dispatchedto the appropriate task.DHS has been piloting the ID cards for thousandsof first responders in the National Capital Region,which is composed of Washington and its suburbs inVirginia and Maryland, including Arlington County. Theprogram was tested in the Winter Fox disaster exercisein 2006.Tom Lockwood, formerly the department's coordinatorof National-Capital Region initiatives, was namedsenior adviser for credentialing interoperability at thedepartment's Screening Coordination Office April 4.DHS and the capital region jurisdictions want interoperabilityamong the ID cards sothat ? in a major emergency ? avolunteer firefighter from Virginia orMaryland can be admitted to a disastersite in the District ofColumbia, and vice versa. But governmentand industry executivesinvolved in the project say therehave been concerns about how toestablish, pay for and operate thefederated identity management that would be neededto maintain the credentials up-to-date and provide thecross-matching."These are governance issues," said Greg Gardner,vice president of government and homeland securitysolutions at Oracle Corp. For example, the federatedsystem would have to quickly recognize when a firstresponder anywhere in the region left the service ormoved out of the region. That type of information ismaintained separately by each county and city andnot typically shared.Nonetheless, many companies see great opportunitiesnationwide in the first-responder credentialingmarket."There's about 40 million emergency respondersnationwide," said Scott Price, vice president of homelandsecurity and civilian solutions at GeneralDynamics Corp. "Credentialing is in the early stagesnow, but the first responders are really seeing the benefitsof it."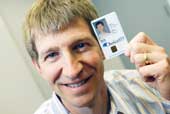 Scott Price, vice president of homeland security and civilian solutions for General Dynamics Corp.
Rick Steele