Disruptive technologies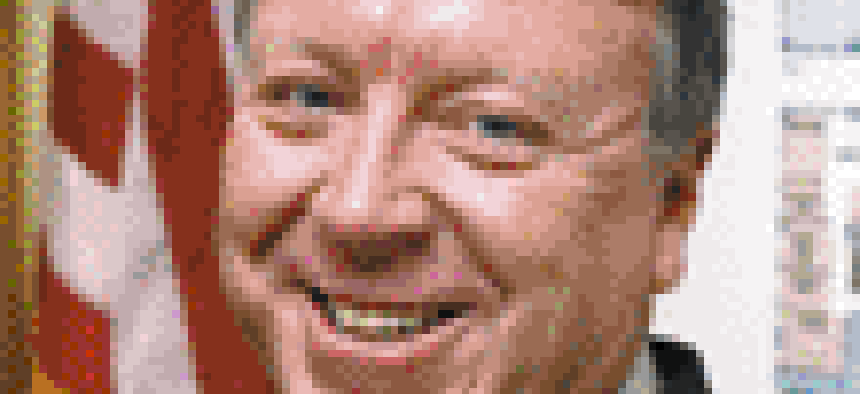 Two potentially disruptive technologies watched closely by government systems integrators today are open-source software and nanotechnology. Each holds the promise of radically changing the landscape of information technology.</FONT><FONT SIZE=2>The concept of open-source software, for example, challenges many notions about how software should be created and sold. "If you are an entrenched proprietary software vendor, this paradigm shift can be alarming," said <b>John Weathersby</b>, chairman of the Oxford, Miss.-based Open Source Software Institute.</FONT>
[IMGCAP(2)][IMGCAP(3)][IMGCAP(4)][IMGCAP(5)]

The growing move to open-source software in government will disrupt existing markets while creating new opportunities for IT service providers. "Linux is just attracting huge amounts of developers," said John Burwell of SGI Federal.
Olivier Douliery
James Ellenbogen of Mitre Corp. believes nanotechnology, although still a few years out, will greatly expand the role of integrators as small, cheap computational devices gain wide usage. "It will cause people to rethink the potential of IT," he said.
Olivier Douliery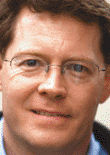 "IT departments were using free and open source software ? but for the most part, the purchasing or policy-makers had no idea that [open source] was part of their IT structure." ? John Weathersby, Open Source Software Institute
Bruce Newman

Paul Schneck of Veridian Corp. foresees nanotechnology used to create microsized sensors that can be attached to unmanned aerial vehicles to gather environmental information in a theater of combat.
Laurie DeWitt

Ned Thomas sees a day when nanotechnology provides battlefield healing. "A soldier has a wound but is unconscious, so you send a signal to the arm of the suit to close down and make a tourniquet."
Justin Allardyce Knight
In 1894, when Italian Guglielmo Marconi invented a way to send messages through the air, the Italian government turned down his offer of first rights because it saw no use for the technology. After all, Marconi's crude prototype could only send signals a hundred yards -- hardly a match for the increasingly popular telephone.
Who would have known such a weak transmission method would pave the way for everything from television to cellular phones? Even now, 100 years later, wireless is still opening up new markets and changing the way governments and businesses communicate and operate.
Marconi's wireless invention represents what some historians call "disruptive technologies." These are technologies -- the internal combustion engine, transistors and the Web browser, for example -- that not only create new industries, but eventually change the world.
Disruptive technologies often come from outside the mainstream. The light bulb was not invented by the candle industry looking to improve output. Owners of established technologies tend to focus on making incremental improvements to their own products, avoiding the potential threat to their own businesses.
Systems integrators, which profit by bringing innovation to their customers, must keep track of movements outside established markets. Something such as the personal computer or the Internet is always just around the corner.
Now is the time to prepare for two coming disruptors: open-source software and nantechnology
Two potentially disruptive technologies watched closely by integrators today are open-source software and nanotechnology. Each holds the promise of radically changing the landscape of information technology.
The concept of open-source software, for example, challenges many notions about how software should be created and sold. Linux, developed under the open-source license, is already provoking turmoil in the market for operating systems.
"If you are an entrenched proprietary software vendor, this paradigm shift can be alarming," said John Weathersby, chairman of the Oxford, Miss.-based Open Source Software Institute.
However, integrators and vendors that exploit the growing open-software movement in government can crack new markets, especially in the Department of Defense, where numerous offices are using open-source solutions as low-cost alternatives to commercial software.
The same holds true for nanotechnology. Although still a few years out, nanotechnology can greatly expand the role of integrators as small, cheap computational devices are placed in everything from shoes to unmanned aerial vehicles.
"It will cause people to rethink the potential of IT," said James Ellenbogen, senior principal scientist of the nanosystems group at the Bedford, Mass.-based Mitre Corp. "When you make something a thousand times smaller, you cross a transition line where things that formerly were impossible suddenly become obvious."  
OPEN-SOURCE SOFTWARE: GROWING IN GOVERNMENT
When Weathersby founded the nonprofit Open Source Software Institute in 2001 to promote the idea of open source to government agencies, one of his first tasks was to determine how much this software actually was used in the public sector.
Use of open-source software in the government sector is difficult to quantify, because the software is usually not obtained through regular procurement channels.
Under the open-source licensing model, called the Gnu General Public License, a program that is available to the public must also have its source code available. This approach allows programmers to modify existing software written by others, rather than having to write it from scratch. It also allows programs to be easily customized for end users.
Most importantly, this approach has a powerful cumulative effect that has resulted in a large pool of high-quality, freely available software that can take the place of sometimes expensive commercial software.
Weathersby's organization worked with the Naval Oceanographic Office under a Navy cooperative research and development agreement to find where open source was used within the service. Preliminary findings found that use of open-source software was extensive.
"IT departments were using free and open-source software ... but for the most part, the purchasing or policy-makers had no idea that [open source] was part of their IT structure," Weathersby said.
The institute's findings were reinforced by an Oct. 28 report commissioned by the Defense Information Systems Agency and carried out by Mitre Corp. The report, "Use of Free and Open-Source Software in the U.S. Department of Defense," identified more than 115 open-source programs being used in 251 tasks. Results were compiled from e-mail surveys.
"The actual levels of DoD use of such ubiquitous applications is likely to be hundreds, thousands or even tens of thousands of times larger than the number of examples identified in the brief survey," the report said.
Open-source software programs that are heavily used within Pentagon organizations include the Apache Web server, the Perl scripting language, the Linux operating systems and the Sendmail mail transfer agent, according to the report.
Governments in other countries are taking notice as well. Red Hat Inc., which sells a version of the Linux operating system, has counted more than 50 countries with policies in place to consider the use of open-source software, said Michael Tiemann, chief technology officer for the Raleigh, N.C., company.
Tiemann named Britain, Venezuela, Sweden and South Korea as examples. Some governments, such as China, deliberately use open source as an alternative to becoming dependent on U.S. commercial software companies. Having the source code on hand, officials can be more assured the software has no back-door entrances to allow spying or disablement.
"If a country is building an information technology infrastructure from scratch, and it has an alternative of being completely independent, why would it become dependent?" Tiemann said.
Not that such enthusiasm hasn't met with resistance. Commercial software vendors may find it difficult to compete with an identical product available for free, or one that allows for more customization.
With the growing popularity of Linux, for instance, companies are getting the message that "operating systems aren't tremendous value-adds," said Chris Willard, research vice president of research company International Data Corp., Bedford, Mass.
Not surprisingly, software giant Microsoft Corp. has mounted a campaign to discourage use of open-source software in the federal government.
"We consider Linux a competitive threat, but we are happy to compete," said Keith Hodson, a spokesman for Microsoft Federal. Because free software still needs to be supported with services, Microsoft's commercial products may have a lower overall cost of ownership, he said.
Many companies have been looking for other ways to work with the open-source model. For example, the bulk of Red Hat's revenue does not come from software sales, but from services it offers to support the software.
"You can buy your services from us, from someone else or do it in-house. We believe we have a compelling argument for going with us," Tiemann said.
In December 2000, IBM Corp. Armonk, N.Y., announced that it would spend $1 billion in developing and marketing Linux-based servers, middleware and new technologies, such as grid computing.
"Why did we devote $1 billion to something we cannot control? It wasn't philanthropy. Our customers were demanding it," said Daniel Frye, who is director of IBM's Linux Technology Center.
IBM's strategy with Linux is to "sell the hardware under it, the software over it and the services around it," Frye said. Linux was a key component in the company's 2001 win of the National Science Foundation's three-year, $53 million grid computing project to tie together laboratories around the country.
Silicon Graphics Inc. also sees Linux as a tool to open new markets.
"Linux is just attracting huge amounts of developers, and it is interesting to the government," said John Burwell, director of government industry marketing for SGI Federal, a subsidiary of the Mountain View, Calif., company, which just released a family of Linux-based servers.
Burwell doesn't see SGI's new Linux-based system as competing with its own proprietary Irix operating system-based offerings, even though the equivalent Linux-based system costs roughly half as much as Irix.
SGI officials said the two systems serve two different markets. Irix has fuller government security credentials, as well as high-performance graphics tools than what is offered for the Linux platform, both supporting established markets.
But the core of developers working for the Linux platform is too large to ignore. Consequently, SGI is hoping to make deeper inroads into the market for Linux-based superclusters, now popular in academic institutions.
According to Willard, companies such as IBM and SGI are finding that open source, far from threatening profits, can actually enhance them by forcing these companies to concentrate on what they do best.
"As the market moves and as technology moves, the question becomes, 'Where is the real value-add?' " he said.
For SGI Federal, the answer is clear, Burwell said. "We don't make money selling software. We make money selling hardware, and services around that hardware," he said.
NANOTECHNOLOGY: MAKING IT REAL
Nanotechnology may be best known in works of fiction -- Michael Crichton's latest novel, "Prey," features swarms of microscopic machines running amuck -- but the U.S. government is investing very real dollars in nanotechnology research and development.
The president's fiscal 2003 budget calls for $710 million for nanoscale science, engineering and technology, according to the National Nanotechnology Initiative program office.
First envisioned in the 1960s by physics academicians, nanotechnology is the technique of building devices on nanometer scale, or a billionth of a meter.
"The laws of physics are completely different at that level," said Philip Kuekes, chief architect at the research labs of Hewlett-Packard Co., Palo Alto, Calif.
Building devices from individual atoms promises no end of inventions. In his book, "The Investor's Guide to Nanotechnology and Micromachines," Glenn Fishbine envisions a postage-stamp-size chemical analysis machine with protein, DNA and chemical sensors that can take a sample of blood and return a complete genetic analysis.
Paul Schneck, chief technical officer of Veridian Corp., Arlington, Va., foresees nanotechnology used to create microsized sensors that can be attached to unmanned aerial vehicles to gather environmental information in a theater of combat.
Although much nanotechnology research aims at enhancing the properties of clothing and other materials through molecular-level design, some researchers are developing tiny electronic devices that ultimately will extend the reach of information technology.
The Defense Advanced Research Projects Agency is one of the prime movers in bringing nanotechnology-based computational devices to fruition. Its nanometer-scale molecular electronics program, which relies on universities and the private sector, has set an ambitious timetable to bring some basic components online.
Mitre is performing design, simulation and integration tasks for the program. It is part of a team that plans to deliver a nanocomputer memory in 2004. This working 16 kilobit nanomemory will be 10 microns by 10 microns, or about 30 to 100 times the density planned by the computer industry for its memories in 2004, according to Ellenbogen.
"This is not simply literature research and writing about nanocomputers. We're collaborating directly with groups that are fabricating nanomemory systems," Ellenbogen said. "From that experience, we can see that this program is going to succeed."
At the same time, the company also has begun developing a prototype of a millimeter-scale robot, about the size of a housefly, which will be driven by seven nanoscale computers, Ellenbogen said.
"The goal is to see if you can have a nanocomputer network on a very small platform," Ellenbogen said. "This network has to work together to make the robot walk."
And where there are lots of computers that need to be coordinated, there will be the need for integrators.
Raytheon Co., Lexington, Mass., was part of a team that also included MIT and DuPont of Wilmington, Del., that won a $50 million contract from the Army in May 2002 to establish the Institute for Soldier Nanotechnologies, an organization that will take basic nanoscale research and apply it to developing smart uniforms.
These uniforms, applied with nano-scaled sensors and coatings with uniquely customized properties, will be able to heal wounded soldiers, said Ned Thomas, director of the institute.
"You want to know where the guys are, what's wrong with them. You can even imagine the suite being activated to do something," Thomas said. "A soldier has a wound but is unconscious, so you send a signal to the arm of the suit to close down and make a tourniquet."
When Thomas started to choose the team members to pursue the contract, he realized he needed a systems integrator.
"We're looking at the soldier as a system, even a system of systems," Thomas said.
"If you go look at MIT's vision of the suit, it really is the integration of a large set of different technologies," said Bruce Snider, director of science and technology initiatives for Raytheon's Tactical Systems Business Unit and program manager for the institute's work.
For Raytheon, involvement in the project would pave the way for future work as the technologies seep into the Army.
"One of our interests is to apply this suite of nanotechnologies to different applications," Snider said. "The integrated battlesuit is a little ways down the road. But what we look for are opportunities in the near term to harvest nanotechnologies that might mature early, and then look for applications that they might be used for."
Other companies are jumping into the game with research into the manufacturing processes that will be needed to mass produce nanotechnology devices. Many companies see nanotechnology as a natural solution for the rising cost of a chip fabrication.
Today, according to industry experts, it costs a chip manufacturer an average of $3 billion to build a factory for a new line of computer microchips -- a cost that is expected to exceed more than $10 billion in the coming years.
Plants now coming online can carve out features in silicon with a resolution of less than 100 nanometers, but, thanks to the industry's competitive drive, feature sets on the chips soon will be scaled down to the level of individual molecules (approximately 3 nanometers).
As the level of required precision increases, so will costs. Nanotechnology would provide an alternative to this increasingly expensive proposition.
IBM's research in nanoscaled technologies, if successful, would disrupt the entire semiconductor fabrication business with a cheaper way of building microchips, said Philip Wong, a senior manager of nanoscale materials, processes and devices at IBM's Research division.
"We're interested in developing new ways of building devices using molecular self-assembly. There are a lot of techniques that the chemistry world has been using that allow materials to assemble themselves," Wong said. By relying on natural chemical forces to forge components, the cost of production can be cut radically.
Hewlett-Packard has taken a similar track and is working to build molecular-sized computational devices by chemical processes.
"There's no complicated alignment involved. Even if the chemicals are incredibly expensive pharmaceutical grade, we would use so very little of them that, essentially, a test tube could hold the world's supply," Kuekes said.
Kuekes said the research his lab and others are doing is still extremely basic, and so it may be 10 years before people start wearing shirts with computers embedded in them.
So why is HP investing in a technology so far off?
"The chance to redefine what computing means is very important to HP," Kuekes said, referring to a well-known quote by programming pioneer -- and recent HP research labs hire -- Alan Kay: "The best way to predict the future is to invent it." * 
Staff Writer Joab Jackson can be reached at jjackson@postnewsweektech.com.