What our 30th annual Top 100 tells us about the market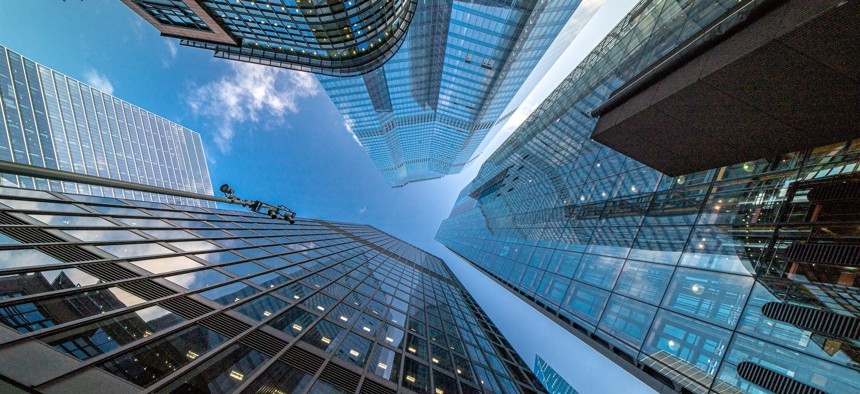 Growth trends, dominant companies and how new firms start to emerge are among the standout insights you can gain from the 2023 Top 100.
Several things about the 2023 Washington Technology Top 100 rankings are obvious, but others not so much.
First: I'll point out that this is the 30th annual edition of our rankings of the largest technology and services contractors in the government market.
Now for this year's Top 100: one obvious is that Leidos tops the list again on $9.7 billion in prime contract obligations.
Leidos hit the No. 1 ranking in 2017 after it acquired the former Lockheed Martin IS&GS services business in 2016. That's a critical event because Lockheed had been at the top for 22 consecutive years.
General Dynamics captured the No. 1 spot in 2018 after its acquisition of CSRA. But since a large divestiture later that year, GD has dropped a little further down the list and is No. 5 this year with $6 billion in prime contract obligations.
When adding in the Lockheed years, Leidos has had a long run as No. 1 in the Top 100.
Some other things aren't so obvious as we learned things about the market year while putting together the Top 100 and building the individual profile pages for each company.
For example, the aggregate value of the prime contract spend captured by the Top 100 companies is at an all-time high of $141.3 billion. This marks the seventh consecutive year of growth.
That begs the question of whether the market has reached a peak. The last peak was 2011, when total prime contract spend reached $132 billion. Six straight years of declines followed as companies weathered sequestration and lowest-price, technically acceptable contracts.
Growth returned in 2017, but the obligations didn't return to that 2011 high until 2021. Two more years of growth have followed since.
I predict growth will happen again when we publish the 2024 Top 100 next year. But my vision gets fuzzier after that because pressure is building on agencies to cut spending, particularly on the civilian side.
A second bit of data that might not be obvious at first is the dominance of the companies that comprise the top 20.
That group of 20 captured $91 billion in prime contract spend. The next 30 companies captured $32.8 billion. Companies in the lower half of the Top 100 $17.1 billion.
The top 20 companies continue to win and capture new business. They continue to make acquisitions, adapt and evolve. All companies on the Top 100 are doing that, but the top 20 have the scale advantage.
Eight new companies join the Top 100 for 2023. For example, Noblis comes in at No. 76 on $354.7 million in prime contract spend and is the highest-ranked newcomer. Noblis is also one of a handful of nonprofit organizations on this year's Top 100.
It might be easy to conclude that the Top 100 is static with little change, but one year isn't enough perspective.
In looking back at the 2013 Top 100, we identified 48 companies from that ranking as no longer in the Top 100.
The number might seem shocking, but it shouldn't strike fear. It is a vivid reminder that this market is dynamic and changing.
Other Top 100 companies acquired this group of the missing: Computer Sciences Corp., DynCorp International, SRA International, Unisys Federal and TASC. Their buyers also got acquired themselves in later years.
While the names are missing, the people, capabilities and hearts of these companies remain in the market.
Don't be afraid. Change is inevitable and it makes room for other companies to rise like these: Maximus (No. 18), Guidehouse (No. 29), Palantir (No. 70), and LMI Consulting (No. 78).
The Top 100 also involves collecting information on leadership, lines of business and major contracts on individual companies.
Focusing on leadership, we saw that 22 companies are still led by their founders. The standout is No. 17 Dell Technologies, where Michael Dell is still the CEO.
Eighteen companies have women CEOs. Some of the biggest are General Dynamics (No. 5), Science Applications International Corp. (No. 10), and Northrop Grumman (No. 4).
It also caught our eye this year that five of the Top 100 companies are basically family-owned businesses. That group includes husband-and-wife teams at FCN Inc. (No. 41) and Sierra Nevada Corp. (No. 49).
This year's Top 100 also has six employee-owned businesses and six nonprofit firms. This is the first year we have tracked those kinds of companies. The largest employee-owned company is Torch Technologies at No. 66. The largest nonprofit is Battelle Memorial Institute at No. 14.
Employee-owned and nonprofit companies are worth pointing out because are an example of the diversity of the government contracting industry.
As I said in our user guide on "How to get the most out of the 2023 Top 100," there several ways the Top 100 helps you learn about the market as a whole and to research individual companies.
The above are some of my favorite insights. I'm sure you have some of your own.