How to get the most out of the 2023 Top 100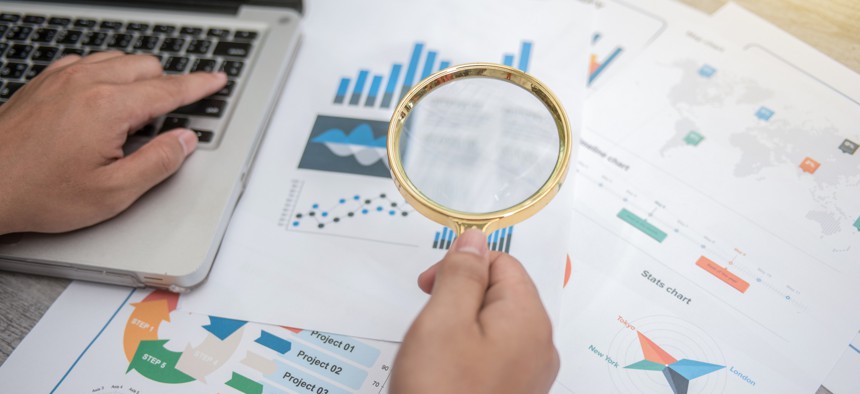 The Washington Technology Top 100 is a ranking of the largest government contractors. It is also a tool for market research and tracking partners and competitors.
Our annual Top 100 list is a ranking of the largest contractors providing IT, systems integration, professional services and telecommunications services to federal government agencies. But it is much more than just a list of companies.
The Washington Technology Top 100 lets you drill down into each individual company and discover critical information about them such as defense and civilian prime contract dollars, leadership, major contracts and customers, and lines of business.
For publicly traded companies, we include their stock ticker symbol and high-level financial results for their most recent fiscal years. We also link to company websites so you can drill down even farther.
Because it is easy to go back to previous Top 100 rankings on WashingtonTechnology.com, you can quickly track how companies have changed over time. Our Top 100 lists go back to 2003, and it is easy to see how significantly the market has changed in 20 years.
A second tool to point out is our archive of articles related to Top 100 companies. Every page of our website has a Trending Bar at the top and the first item is Top 100 News. The latter link takes you to an archive of any story we have that involves companies on the Top 100.
To get more specific, each story has a tag for the companies mentioned in the story that can take you to a page on that specific company.
For example, a recent story that talks about IBM and Accenture includes a tag for each. If you click on the IBM tag, you will go to a webpage that only includes IBM stories. If you click on Accenture, you will go to a page for Accenture.
These pages are constantly updated as we cover the Top 100 companies.
One way to look at the Top 100 is as a barometer of the market and where it is headed, but also provide you with a way to track the largest companies in the market.
The Washington Technology Top 100 is the best place to start your competitive research and market analysis.