Maximus moves up the Top 100 with acquisitions, awards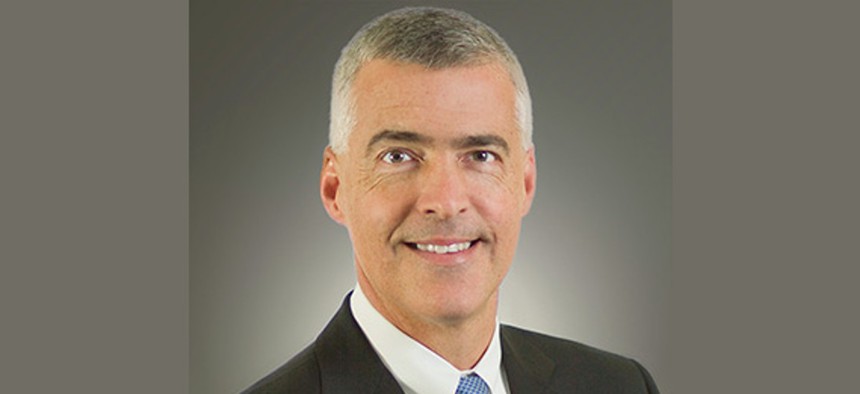 The company's transformation journey also includes leveraging demand for services in response to the COVID-19 pandemic.
Maximus was already on a transformation journey thanks to acquisitions and new contract wins, but that large-scale change only accelerated when the COVID-19 pandemic began in March 2020.
Through its work as a contact center operator and its various social services related capabilities, the company picked up $1 billion in new work related to the pandemic response.
That growth helped propel Maximus six positions to No. 19 on the 2022 Washington Technology Top 100 with $2.2 billion in prime contract obligations.
Acquisitions have been a major part of the company's growth. Maximus made two in quick succession during 2021: first paying $430 million for Attain's federal business and then $1.4 billion for Veterans Evaluation Services Inc.
Attain brought to Maximus a consulting approach to technologies such as artificial intelligence and machine learning. VES added 6,000 medical professionals to Maximus' workforce now standing at 37,000.
Maximus recently held an investor day to explain its strategy to stockholders that was their first such presentation 11 years, so CEO Bruce Caswell saw it as time to explain the strategic direction.
"The company is very different than it was 11 years ago," Caswell told me.
One example Caswell used indicated changes for both the market and the company. Because of COVID, states were flooded with unemployment applications. Federal funds through the CARES Act stimulus law became available to bring benefits and support to millions of individuals.
"States gained the flexibility to use private sector partners to support certain elements of administering unemployment insurance," Caswell said.
Thirty-four states issued solicitations and Maximus won 17 of those competitions.
Maximus sees those as long-term opportunities because states are not likely to stop using private sector support for the unemployment benefits. They also allow Maximus to develop deeper relationships with more customers, Caswell said.
One parallel on the federal side came from the Centers of Diseases Control and Prevention. That agency quickly set up vaccine hotlines and needed systems to distribute test kids, Maximus' federal general manager Teresa Weipert said.
In response, Maximus supported the hiring of 20,00 people in three weeks and got the technology in place to run the hotlines and distribution.
"We had to implement (robotic process automation) and artificial intelligence to respond quickly and to respond at scale," Weipert said.
Demands for fast and efficient response to national challenges will only continue, she said.
"The federal government realized through this pandemic that technology drives things. That we can work in a hybrid environment and get things done and that will continue," Weipert said.
Maximus views its knowledge of the customer as one of the company's main strengths.
"When you understand the mission and the processes they are using now, you can help modernize the environment for them," Weipert said.
An area that plays to that strength is the growing push for improving the customer experience, which is the subject of a Biden administration executive order signed in December.
"One of the things propelling this CX order is also a recognition that this is a way to address inequities," Caswell said. "Health inequities are a huge priority, and inequity more broadly is a very large priority of the administration."
Caswell used the example of applying for Medicaid benefits and the burden on citizens to provide the paperwork and documentation. People take on more of the burden if they are working multiple jobs and don't have access to fax machines, printers or scanners.
"When you change that consumer experience and give them the ability with a mobile phone to take a picture of their pay stub and submit it, and it gets immediately associated with the case, which reduces barriers," Caswell said.
This has a significant impact on low-income and minority communities. Caswell said all people will expect to have a seamless experience with the government, not just the underserved.
The technology is there to do more of that, but there are culture issues that make it hard for agencies to cooperate and share data. There also are regulator and legal challenges.
But the pandemic also gives examples of how agencies can cooperate and lower barriers when they have to, Caswell said. The push for improved customer or citizen services will put pressure to lower those barriers.
"There's a real need for greater flexibility from a regulatory and information and data sharing perspective among government agencies," Caswell said.