The 2023 Fast 50 showcases small business tech skills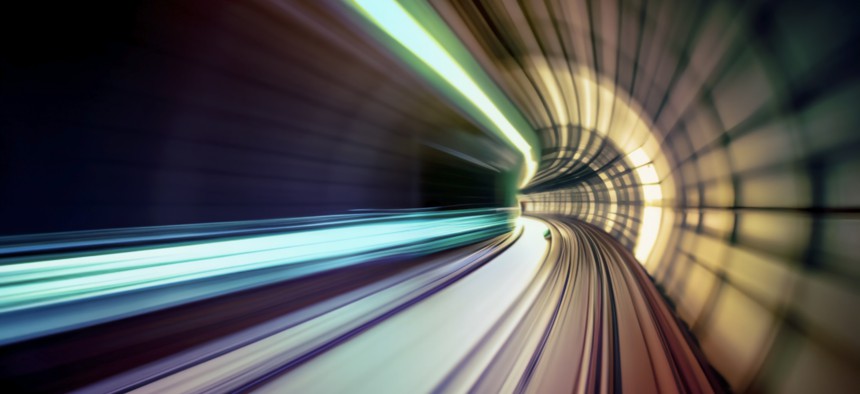 Our annual ranking of the government market's fastest-growing small businesses highlights all they do for agencies in key technology priorities like cyber, cloud computing, artificial intelligence and application development.
The 2023 Washington Technology Fast 50 continues our annual tradition of highlighting small businesses and the wide nature of the work they do for government customers.
Our annual rankings measure companies by their compound annual growth rates from 2018 through 2022.
Topping the list this year is Integrated Management Strategies at a CAGR of 174.5%.
The Alexandria, Virginia-headquartered company also makes our rankings for the second year in a row after hitting the No. 10 spot last year.
This year's list sees 19 companies make a second straight appearance on the Fast 50.
Several things stand out when looking at the list as a whole.
First is the different categories of small businesses:
20 women-owned
19 8(a)
10 service-disabled, veteran owned
5 HUBzone
It is important to note that there is some overlap between these groups. For example, three women-owned small businesses also are service-disabled, veteran-owned.
But what really stands out among these 50 companies is the work they do.
Cybersecurity, cloud computing and IT modernization are among the standout areas. Others include artificial intelligence, application development, consulting training and data analytics.
That tells us the important role that small businesses play in the market. Small businesses are not just keeping the lights on for government agencies.
For example, BrainGu (No. 19) is supporting the Air Force's Advanced Battle Management System with software and application development services. ABMS is part of the Defense Department's Joint All-Domain Command and Control program known as JADC2.
Analygence (No. 30) works on military and intelligence programs involving artificial intelligence, machine learning and robotic process automation. This company's major customers include U.S. Cyber Command, the Air Force and the Air Combat Command.
The sizes of the small businesses also range greatly.
TekSynap Corp. (No. 25) reported that it employed more than 1,000 people. This small, disadvantaged business works across several of the NAICS codes such as telecommunications and wireless technologies.
The other end of the scale includes Valid Evaluation (No. 5) at 16 employees and Crown Point Systems (No. 16) with 23 employees. In between them, company sizes range from the 30s to a few hundred.
One of the Fast 50's real values is the ability to dive in on each company and see their capabilities and major customers.
We also have information on contracts and leadership. Each company's website is listed so you can go even deeper as you explore individual companies.
The rankings are yours to enjoy.