Why annual reviews are critical for small and mid-tier contractors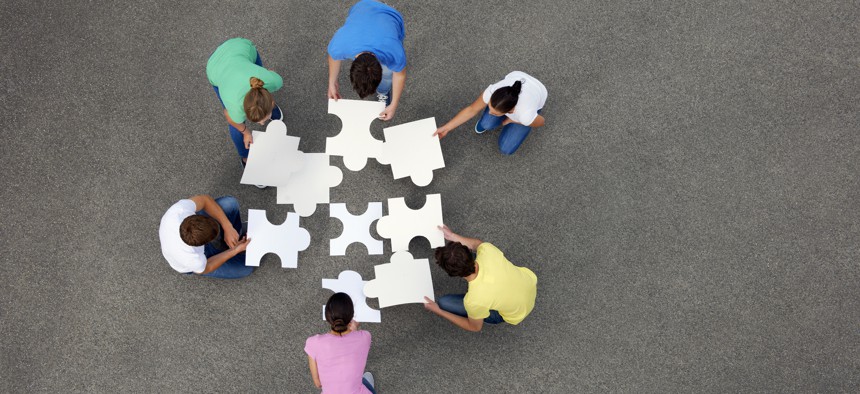 To find a clear path to growth, companies need to leverage an annual review process to align their goals with their core capabilities.
Over the years I have been invited to present at several management retreats to offer my recommendations for the annual review of a company's performance, and to help plan the path forward. After signing the necessary non-disclosure agreements, I am given access to internal reports that will guide my observations and suggestions.
I have been involved in marketing to the government since the mid-1980s, and have seen the market evolve, morph, create regulation after regulation, create set-aside categories, and more. I have been through "procurement reforms" and the "reinvention of government."  I have seen the government adopt, then abandon the latest craze from an academic or author who has never been directly involved government contracting. Mandates and due dates abound, then many are discarded.
Laws and regulations regarding smaller contractors are regularly discussed on Capitol Hill. Usually this is little more than lip service Congress offers small contractors that more often than not adds to their burden.
It gets a little crazy, but hey, that's government contracting!
What does this have to do with an annual review?
Everything…and nothing.
What is important to smaller contractors is developing a do-able, realistic path to growth. What they often need is to ignore is the sound and the fury emanating from the outside.
So what is the role of the annual review?
The role is to cut to the chase and figure out near-term, mid-term and long term goals that align with their core capabilities. These should be reviewed and discussed among the management team, and a consensus should be reached on what each should be.
Some good questions to ask include:
If you are largely focused on one department (think CMS, NOAA, or NAVSEA), have you maximized your presence in that department or agency before attempting to migrate?
If you are expanding into arenas where you are not well-known, or known at all, what resources is it going to take to create a beachhead? Do you have access to the right contracts to expand?
Being a good technical fit for upcoming business opportunities is only part of the equation. How deep and wide are your relationships with the agency, and even the prime contractors serving that agency, because they are going to be critical.
The review should then dive into how to attain these goals: what business development, marketing and sales programs are needed to reach your agreed upon goals.
Elements here include the association(s) you need to be part of, the events you should attend (exhibit and speak at), PR and social media activity, and other seemingly granular issues, but issues that will directly impact your ability to create the relationships you need to grow.
Your planning should also address how you position and differentiate your company in the market. To a large degree you manage how the market perceives you: just another IT firm or an expert in a niche of cyber. If you are really good at something, claim that area of expertise, do not broaden it to encompass peripheral activities.
Bringing in the right outsider for your annual review, someone with deep experience in our market, can give you a fresh and realistic perspective on what it is going to take to plot your path forward.
Regardless, goals and their accompanying strategies should focus on what the company can accomplish with current and projected budgets.
It's always good to set higher goals, but not so high as they are out of reach.
Not that I have an opinion.