Are we 30 days from a government shutdown?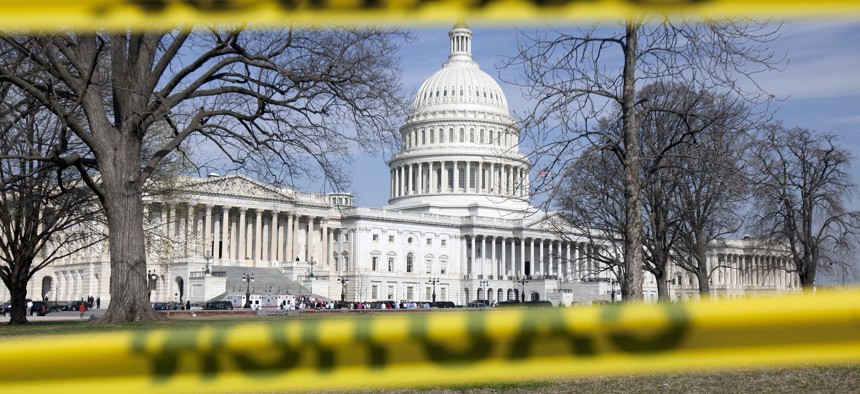 Crunch time on the budget is pretty much here, but there are positive signs that Congress could pass a short-term budget agreement. All the pressure is on House Speaker Kevin McCarthy.
Google the phrase "government shutdown" and even before you hit the news tab, these examples of headlines from the previous 24 hours or less come up.
House conservatives flirt with shutdown – The Hill
Government shutdown this fall? Americans anxious about possibility – USA Today
White House asks Congress to pass short-term spending deal, boost food aid – Washington Post
The Freedom Caucus' shutdown threat recalls tactics of past House rebels – NPR
Ok, you get the point. We are entering the last month of the government's 2023 fiscal year and Congress has not passed any appropriations bills. Lawmakers started their annual summer recess at the end of July. The Senate will be back in session on Sept. 5 and the House returns on Sept. 12.
That doesn't leave much time for anything substantive when it comes to the budget, but I have some optimism about at least a stop-gap measure being approved before Oct. 1.
The House is the wild card because the Republican majority is razor-thin at just 10 votes. House Speaker Kevin McCarthy's challenge is finding a way to keep the most conservative wing of his party happy enough to stay with him.
McCarthy's leadership position is tenuous. He can get a deal done with Democrats and moderate Republicans. But to continue as speaker, he'll likely need to find a way to placate the conservative wing of the party.
He's dangled an impeachment inquiry into President Biden, but I think that is a longshot. A more formal and serious inquiry into Hunter Biden could be an acceptable substitute.
But if McCarthy has to do that to get a short-term continuing resolution passed, what will he need to do for a long-term deal? That's a question I have no answer to.
If we get through the next couple months and get a budget in place for fiscal 2024, then fiscal 2025 should be an easier lift.
I don't think Republicans or the Democrats want to have a shutdown in the middle of an election. I think they will try to avoid that at all costs.
Hmmm: maybe we should have an election every year.