What a 'whole of government' approach means for cybersecurity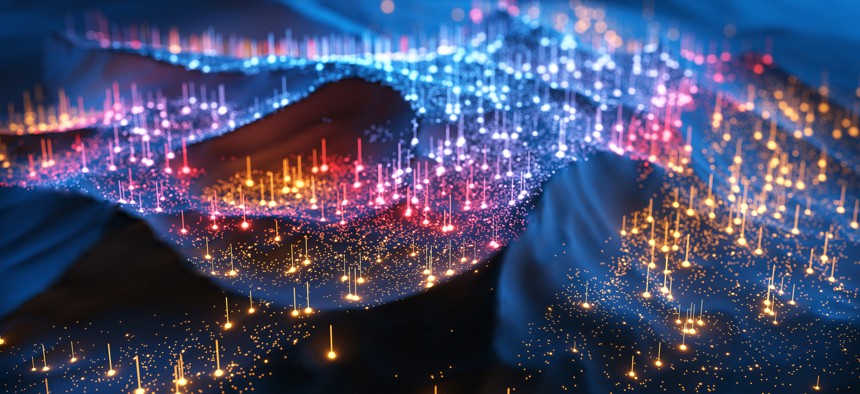 The money flowing to state and local governments is influencing these entities to adopt new ways to manage their IT. It's starting with cyber but it won't end there.
Federal funding assistance to state and local governments has prompted these entities to collaborate on how the funding should be divided. These funding conversations have led to a "whole-of-state" approach on combatting cybersecurity attacks.
While the whole-of-state approach is focused on cybersecurity for now, it is very likely to be applied to multiple technologies in the coming years. Vendors should prepare for the coming shift by ensuring their IT solutions are positioned accordingly.
Whole-of state cybersecurity grants
What new funding opportunities are leading to a whole-of-state model of resource-sharing in cybersecurity? Let's consider some examples.
Several states already are actively using the whole-of-state model for cybersecurity, based on information shared at SLED events. These states and agencies include:
Prepare for the future of technology funding
Although the whole-of-state model is currently framed around cybersecurity, this approach is likely to lead a "whole-of-state" approach for all IT technologies. Funding for local and educational government technology projects will also change, with state budgets allocating funding to more projects for local and educational entities.
Consequently, vendors now working with state governments will need to frame their offerings increasingly as partner solutions that not only support state agencies, but also their local and education counterparts.
---
Benjamin Harris is SLED Market intelligence analyst for immixGroup, the public sector business of Arrow Electronics. immixGroup delivers mission-driven results through innovative technology solutions for public sector IT. Find out more about immixGroup's SLED contract vehicles here.