How to maximize the value of your intellectual property investments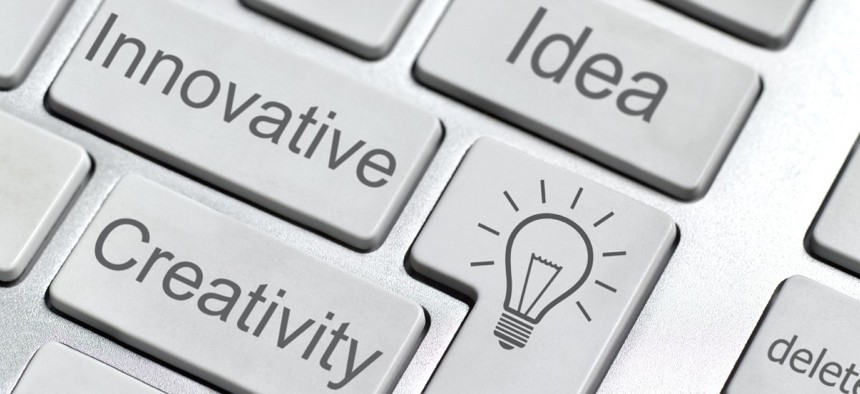 Contractors who want to use new IP to raise their profiles, gain new contractors or push their brand and/or technology into other verticals can use these tactics.
How much is intellectual property worth to a business? If you're Jeff Bezos and Amazon, $8.5 billion to purchase the rights to classic franchises like James Bond and Rocky.
Amazon's purchase didn't just close the content gap with streaming rivals like Netflix and Disney+. Amazon Prime also gained a new way to draw in streaming audiences who prefer their favorite classics over new content.
But perhaps most importantly, the $8.5 billion acquisition gave Amazon Prime another reason to propel its brand into the press and throughout social media, drawing millions of eyeballs who could belong to tomorrow's customers.
Amazon wasn't trying to get in front of government clients, but their approach works for contractors who want to use new IP to raise their profiles and earn new prime and sub-prime contracts or push their brand and/or technology to private sector verticals. Here are some of the tactics you can copy.
Timing matters
Bezos formally announced the MGM purchase at the company's annual shareholder meeting. This is a good tactic in general because shareholder meetings regularly generate press, and a major announcement can increase that exponentially.
It was also a good tactic because pandemic-era spikes in home delivery were softening. Investors, consumers, and business media were eager to know how Amazon planned to navigate the diminishing demand as workers returned to offices and what it meant for stockholders.
The essential function of press coverage is letting those who need to know… know. Telling the world about the MGM acquisition when everyone was already primed for engagement was an effective way to show the company was still focused on growth and increasing value.
In today's market, government contractors should differentiate themselves by emphasizing their IP successes to government, investor and contractor stakeholders.
We recommend these steps:
Touting a recently granted patent to show that the company is at the forefront of industry technology and is ready to execute for clients. 
Reaching patent milestones in the company's lifecycle. The fifth and 500th patent is just as important as the company's first.
Using licensing, purchasing, or sale of IP assets to increase market share and/or add new revenue streams.
Defeating a challenge to its IP assets in the courts or the U.S. Patent and Trademark Office.
Investments made to grow and protect their brand, both externally and internally.
Who else needs to know?
Shareholder meetings are an ideal platform for helping investors, trade press, and financial/business press know what you want to communicate. But Amazon didn't leave other stakeholders' knowledge and interest to chance. The competition's viewers and Prime Members alike needed to know about the new streaming offerings that would be available soon.
Licensing partners, or in Amazon's case retailers on the platform, needed to weigh the impact of an increasingly captured customer base. And competing streamers needed to feel the heat.
Amazon's media team used a simple purchase of movie access - hardly a life-saving or world-changing IP decision – to generate massive press. Your IP trophies should likewise be shared across government market trade press, local and regional press which want to showcase a business' success, and industry-specific press (IT, supply chain, etc.).
Make sure to include the substantive information that makes your patent real – such as the technology, the patent number, and how it will impact stakeholders.
Not just press – surround sound marketing & branding
Fifty years ago, getting in the right press could have generated business for weeks or months. Today, even the best press only matters for a few days, maybe a week. Amazon understood this reality and deployed every tool at its disposal to imprint its new MGM purchase into the minds of everyone who matters. 
You may not be able to get The Washington Post to cover your IP successes, but you can imprint your news by turning media coverage into social media posts, website content, third-party influencers, e-mail newsletters, industry conferences, and advertisements.
That won't just benefit your relationships with customers, investors, and other outside stakeholders; your internal team will also recognize that they are part of a company culture where their contributions matter.
Turn IP protection into your growth offensive
At the end of the day, savvy businesses keep stakeholders informed on matters pertaining to company assets like buildings or investment holdings. Treat your IP the same way, as an asset that creates value, improves overall performance, and can accelerate your brand positioning.
Darrin Auito, JD, MSE, MBA, is an intellectual property attorney and founding partner at HEA Law PLLC. Dustin Siggins is a nationally published business writer and founder of the publicity firm Proven Media Solutions.