Come celebrate the 2023 Top 100 at the Big Breakdown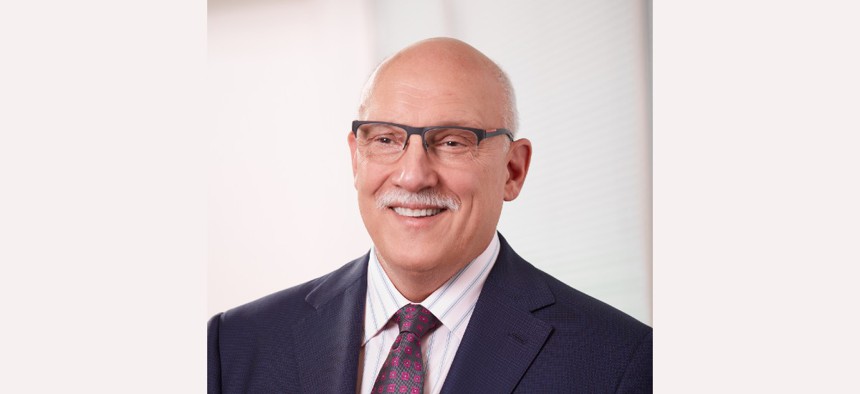 Don't miss our Top 100 event on June 6, where we will unveil the 2023 rankings of the market's largest contractors and hear from the CEO of one of them.
We still have a lot of work ahead of us, but the end is in sight as we get ready to release the 2023 Washington Technology Top 100 that ranks the largest contractors in the government market.
To kick things off we are holding The Big Breakdown, a celebration of the Top 100. The event is from 4-to-7 p.m. on June 6 at the Archer Hotel in Tyson, Virginia.
Click here to register. Remember that the event is free to WT Insider members.
This is a networking event that also includes some quality programming, so come out for the refreshments and the chance to meet and mingle with your industry peers as well as learn a little about what's happening in the market.
The program includes a fireside chat with Peraton CEO Stu Shea, who will share his insights on the market and where he sees the opportunities and challenges ahead.
Shea has a long history in the market. He was one of the architects of the biggest split we've seen, when the original Science Applications International Corp. divided into Leidos and the new SAIC.
Then as an encore, Shea led the orchestration of how Peraton built itself to what it is now through the combinations with Perspecta and the former Northrop Grumman IT business.
He'll have some great lessons learned from those experiences.
As the leader of one of the largest companies in the market, Shea is a keen observer and so we will also discuss the market overall.
I'll talk about the overall Top 100 rankings and sharing some unique insights about the list, including the total value of all the prime contracts and how that number stacks up against previous years. The number is a whopper, believe me, but it is also a great indicator of the direction the market is headed.
I'll also talk about newcomers to the list, how they got there, leadership shuffles we are seeing and the major trends as companies try to differentiate themselves from one another.
Again, here is the link to register. This is a fun event in a beautiful venue. I hope to see you there.