A deep dive into DIU is featured at the next WT Power Breakfast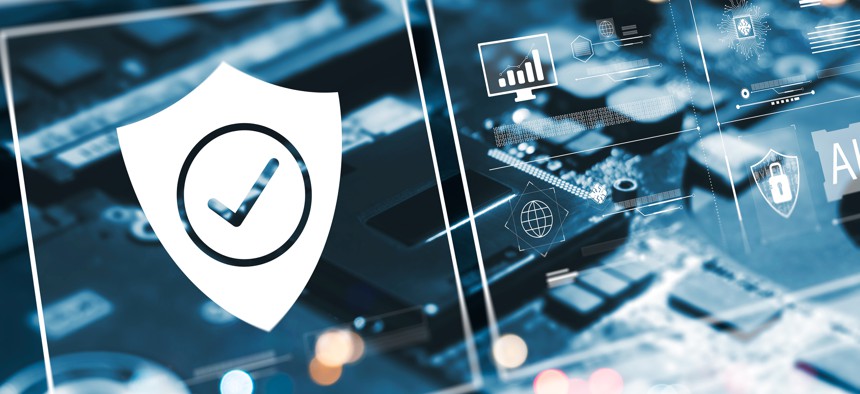 We'll explore the ins and outs of the Defense Innovation Unit and how contractors can find cutting edge technologies to incorporate into their solutions at our May 25 WT Power Breakfast
Our next Washington Technology Power Breakfast is fast approaching and we will take deep dive into the Defense Innovation Unit.
This is a great opportunity to learn about how the Defense Department leverages DIU to bring in more cutting-edge technologies from the commercial world.
The event will be Thursday, May 25 at the Carahsoft Conference Center in Reston, Virginia. Registration and breakfast kick off at 7:45 a.m. and the program begins at 8:30 a.m. Everything should wrap up by 10:20 a.m. or there about.
The work DIU does is crucial for the U.S. military as it works to counter a wide range of threats to our national security from near peer rivals such as Russia and China as well as other bad actors such as North Korea and Iran. The conflict in Ukraine is a prime example of the breath of capabilities needed to counter a determined aggressor.
Here to take us behind the scenes is Mike Madsen, deputy director of DIU and also director of strategic engagement. He will explain how DIU operates and go into more detail on its mission.
We will follow that with a panel of looking into how DIU is fostering investments in artificial intelligence:
Jaime Fitzgibbon, AI program manager at DIU
Brian Drake, federal chief technology officer at Accrete.AI
Kiley Naas, chief of operations with the venture capital firm SineWave Ventures
They will share how the money flows for specific technologies and the challenges faced in getting new technologies to market -- or how do you cross the chasm of death.
The panel will also discuss the opportunities for traditional government contractors and when and how they should get involved.
Our fellow GovExec partners from GovTribe and the Government Business Council will explore the broader Defense Department innovation agenda. Susan Rose, senior director of insights and content for GBC, will make a presentation focused on sending and budget trends at several DOD innovation centers.
The final panel of the day will consist of:
Army Lt. Col. Amanda Love, joint product manager the Joint Program Executive Office for Chemical, Biological, Radiological and Nuclear Defense
Luis Velazquez, CTO for the U.S. Systems Command
William McHenry, senior adviser to the DIU director
They will share some success stories and what those show about working with DIU, picking the right path to bring your technology to market and how contractors can find the right emerging tech.
The conversations we've had preparing for this event have been dynamic and informative. I think everyone is going to get a lot out of this.
Remember that if you are a WT Insider member, your attendance is part of your membership. If you aren't a member, then you should join by clicking here.
To register for the event, click here.