Our next Power Breakfast will explore how M&A reshapes the market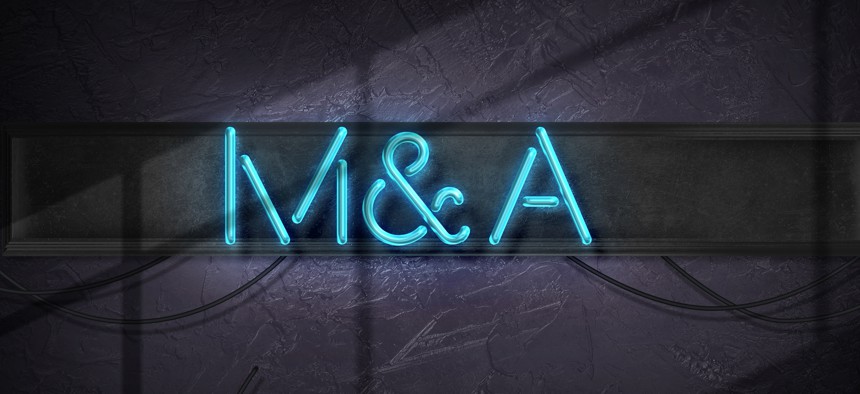 Our upcoming Washington Technology Power Breakfast will offer insights and analysis of how mergers and acquisitions are changing the competitive landscape.
Mergers and acquisitions have been a catalyst for change in the market dating back over a decade.
Each year brings its blockbusters and surprises. This past year has been no different. We saw Washington Technology Top 100 companies and private equity-backed contractors all make acquisitions.
The sizes and kinds of companies being acquired can vary widely but the common thread is the use of M&A to drive growth in hopes of capturing market share.
At Friday's Washington Technology Power Breakfast, we will dive into some of the past year's most noteworthy transactions and hear directly from the executives behind them.
We'll get the inside story of the most surprising deal: IBM's acquisition of Octo Consulting. Our speakers include Susan Wedge, a managing partner for IBM Consulting, and Octo CEO Mehul Sanghani. They will explain why they decided to bring their businesses together .
In our second panel, we'll hear from companies that seem to make at least one acquisition each year. Roy Stevens, president of Leidos' intelligence group, will talk about why Leidos wanted to build its presence in Australia by acquiring a division of Cobham.
Also on the panel is Amira Hossain, senior vice president of corporate development at ICF, who will explain the strategy behind the three acquisitions the company has closed in the last year.
That panelist's third member is DMI CEO Sunny Bajaj, whose company has also completed three buys in the last 12 months.
They will explain why acquisitions are important to their companies and the common themes that their transactions represent.
For our final panel, we bring together two investment bankers and an analyst who reflect on the activity they see happening and what to pay attention:
John Song, managing director at Baird
Kate Troendle, managing director at KippsDeSanto
Stephanie Smith, senior government contracting and valuation analyst at RSM
Their insights will help you understand the competitive landscape and help you see where your company fits there.
As always, our Power Breakfasts are a great opportunity to network and meet other leaders in the market.
Networking and breakfast starts at 8:15 a.m. at the Carahsoft Conference Center in Reston, Virginia. The program starts at 9 a.m.
The event is free for WT Insider members, so click here to sign up for your membership.