CIO-SP4 awards still in limbo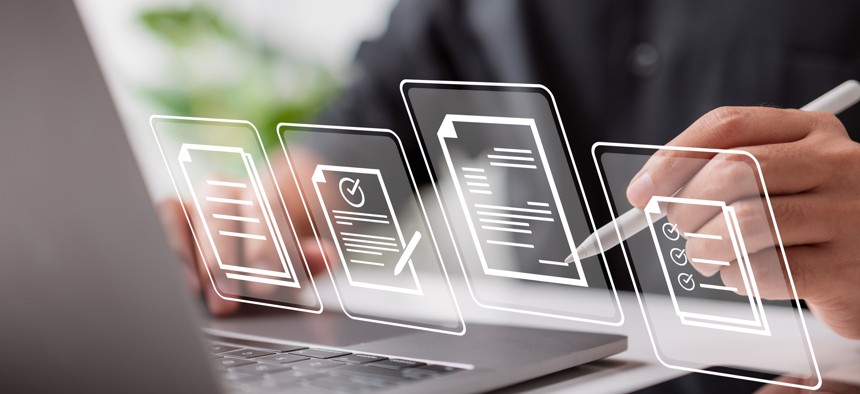 The list of preliminary winners is now out, but the protests continue to pile up for this $50 billion IT contract.
NOTE: This story has been updated with the news that the list of preliminary winners is now out.
The National Institutes of Health has released a list of companies it has sent a "preliminary notification of apparent successful offerors" for the $50 billion CIO-SP4 contract.
Small businesses on the list still need to have their status verified by the Small Business Administration.
NIH's IT Acquisition and Assessment Center released the list on Sam.gov on Friday, with hundreds of companies identified as preliminary winners.
You can download the list here.
The release of the preliminary winners is a positive step for NITAAC even with 20 protests pending at the Government Accountability Office. But NITAAC cannot make final awards until those protests are resolved and SBA completes its verifications.
More than 200 protests have been filed since NITAAC released the final solicitation in May 2021.
Especially since November, the protestors have focused on the threshold NITAAC has set for the self-scoring portion of the competition. Companies have complained that the threshold is arbitrary.
NITAAC has taken two corrective actions to try and address those concerns, but that has failed to stem the complaints.
If the protests go to a full GAO decision, it could potentially undermine the preliminary notifications if GAO tells NITAAC to rethink the threshold and perhaps redo evaluations.
That might be a gamble NITAAC wants to avoid, but it remains possible they come up with a corrective action that gets them over the protest hump.
The pressure is on because the current CIO-SP3 contract expires on April 29. Agencies can place orders against that vehicle until then and for up to five years, but new orders will stop until CIO-SP4 is in place.
Preliminary awards or not, things are a mess and it looks like NITAAC still has a lot of cleanup work to do.