Veterans Affairs sticks with short comment period for T4NG recompete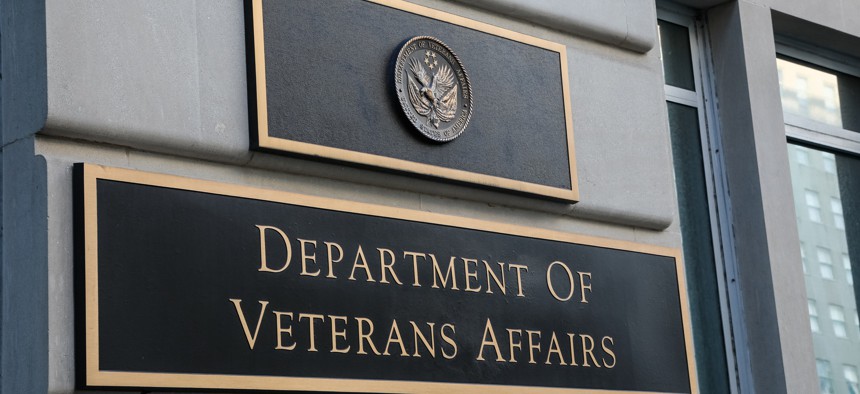 Industry will have just one week to weigh in on the next draft solicitation for this $60 billion technology solutions vehicle.
It does not look like the Veterans Affairs Department is paying much heed to contractors' complaints that they do not have enough time to give meaningful comments on the first draft solicitation for a $60 billion IT services contract vehicle.
The VA released its first draft solicitation for the next iteration of its Transformation Twenty-One Total Technology Next Generation contract known as T4NG on Jan. 13 with comments due Jan. 20.
That short window drew complaints from the Professional Services Council, one of the largest trade associations representing government contractors.
PSC has argued that the window for comment was just too short and claimed that with such a quick turnaround, the VA is cutting itself off from innovation and restricting competition.
The VA did hold an industry day on Thursday but with no live questions from attendees. The VA  has said it would continue to collect questions through Tuesday (today).
But that is not much of a comment period, if you can even call it that.]
A second draft solicitation is slated to go out on Feb. 14 with comments due seven days later.
T4NG-2's final solicitation is expected a week after that on Feb. 28, with proposals due March 30.
Those deadlines are hitting industry bang, bang, bang – one right after the other. It really seems like the VA is not that interested in feedback.
I think that was the point PSC was making when it compared the VA's actions to the General Services Administration's comment periods for the Alliant 3 IT solutions vehicle, which is expected to range between $50 billion and $75 billion in the ceiling value.
GSA gave industry three months to weigh in on Alliant 3.
"These longer timelines have proven essential to ensure appropriate transparency and engagement with industry, especially given the size, scope, and significance of those multiple award contract vehicles," wrote Krista Sweet, PSC vice president for civilian agencies.
Not so with the VA, which offered mere days for comments.
It was fair for PSC to question whether the VA is interested in any feedback to start with.
Slides from the industry day confirm some details on the VA's plans for T4NG-2.
There will be 30 awards with 15 reserved for service-disabled, veteran-owned businesses. The five-year ordering period will begin in July 2023. Work can extend for another five years to 2033.
As with many of these big contract vehicles, bidders will need to completed a self-scoring evaluation approach and the VA will validate the top 30.
The slides run through each of the major sections of the solicitation, so they are worth studying.
Submit your questions. It likely will not change anything, but better to be on-the-record with your concerns than not.