Lack of differentiation turns Army task order into a price shootout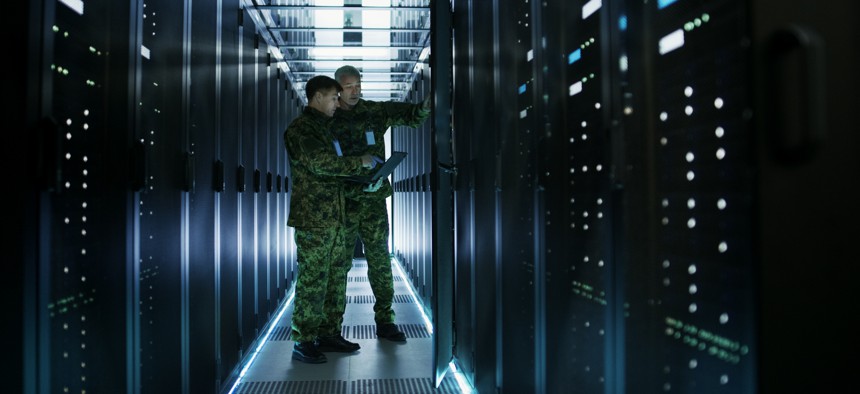 Neither bidder's technical proposal stood out for the Army as the branch competed a data center contract.
One of the most common refrains we hear from companies is how critical it is to differentiate themselves from competitors.
A Government Accountability Office' decision to deny Peraton's protest of an award to another firm is a good example of why differentiation is so important.
Peraton was defending a nearly $100 million contract with the Army for data center support services. This was an incumbent contract Peraton picked up through the combination with Perspecta in 2021.
For the recompete, Peraton faced off against the woman-owned small firm Business Mission Edge. The Army recompeted the work as a task order under the ITES-3H contract vehicle.
The Army based its evaluation on three factors: management/technical, past performance, and price.
Both companies had identical scores for the two non-price factors. Each received a "Good" for management/technical and a "Satisfactory Confidence" for past performance.
Peraton's price of $99.4 million was nearly $4.5 million higher than Business Mission's bid of $95 million.
The Army's source selection authority "concluded that neither proposal was superior to the other," GAO wrote in its decision.
With nothing in their proposals to set them apart, the Army had no choice but to go with the lower price. A lack of differentiation made this a price shootout.
Of course, Peraton argued in a protest that its non-price factors should have been rated higher than Business Missions. At one point in the Army's evaluation of proposals, Peraton had higher ratings but those were preliminary.
GAO said only the final conclusions by the agency. In GAO's eyes, Peraton could not provide compelling evidence that there was a problem with Army's final decision.
GAO found nothing inconsistent with how the Army evaluated proposals when compared to the process described in the solicitation.
Which brings me back to the main point and the challenge of differentiation.
I'm sure Peraton and Business Mission Edge felt that their proposal stood out and was unique. But in reading the GAO decision, it is obvious that neither companies did so. Business Mission Edge had some luck here with its slightly lower price.
The challenge for companies is to objectively look at their proposals and determine what makes their solution different from any competitor. Everyone involved should listen to some naysayers.
You can't drink the Kool-Aid.